"Emission Reduction & Energy Solutions" This is an issue that Simon has been interested in and focused on for many years. That is why the brand participated in the BCI Equinox HCMC 2023 event on August 22 as a commitment towards sustainable, environmentally friendly designs in the present and future.
Meaning of BCI Equinox HCMC 2023
BCI Equinox HCM 2023 is a special activity for the architecture and construction industry, where investors, architects, interior designers and contractors can exchange, connect and update information. Latest trends in design, technology and materials. This is also an opportunity for manufacturers and suppliers of equipment and materials like Simon to introduce their innovations and creativity, and receive feedback and suggestions from partners and customers.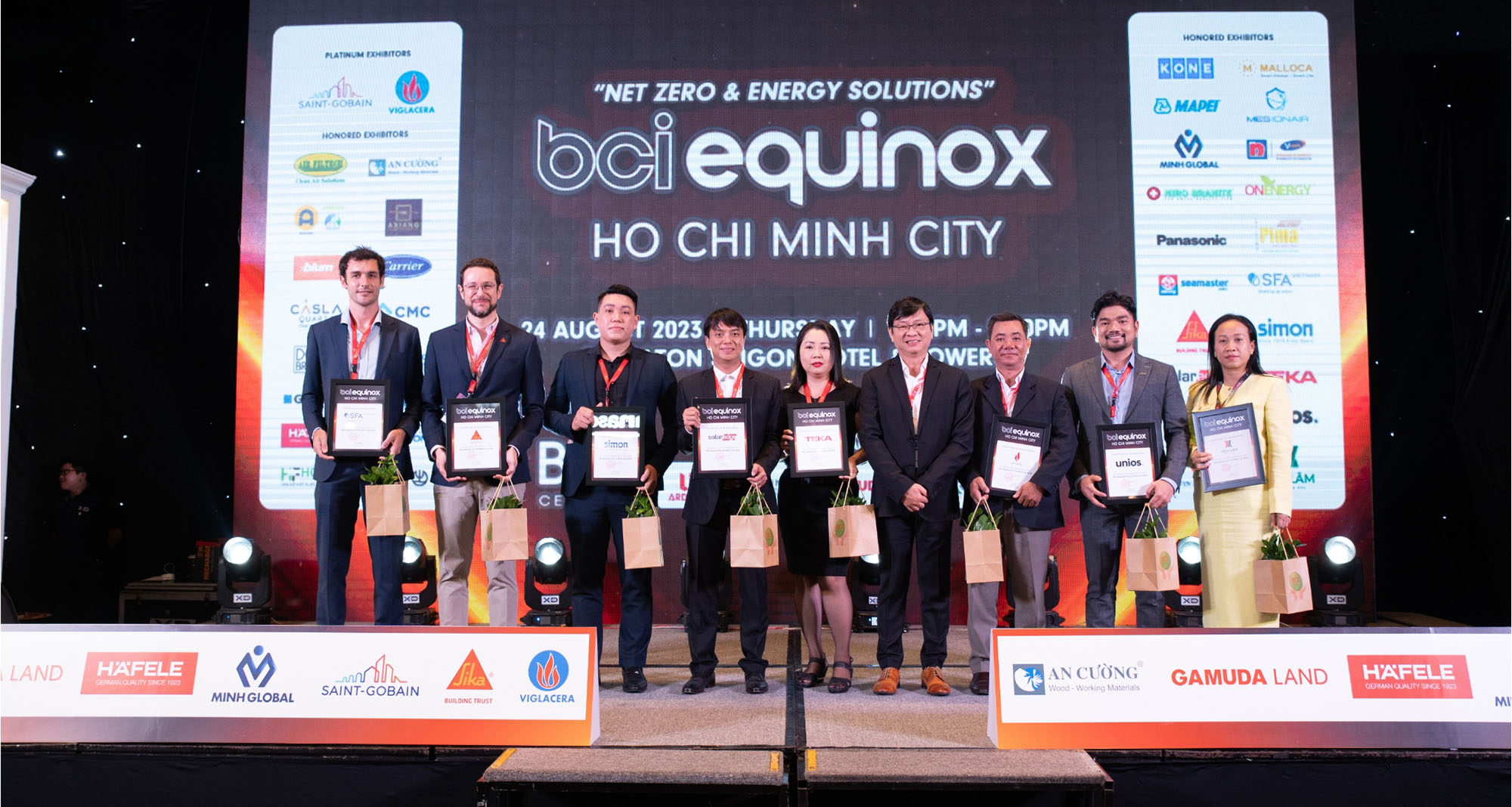 In addition, the event also had exciting discussion sessions on the topic "Net Zero & Energy Solutions", with the participation of 7 reputable experts in the fields of real estate, architecture and construction, provides a lot of useful information and valuable perspectives on design solutions, energy saving technologies, as well as green standards for buildings. Simon gained a lot of useful knowledge from these discussions to further develop product ideas to meet market needs.
Simon accompanies BCI Equinox HCMC 2023
At Simon's exhibition booth, modern, advanced and sophisticated electric light products and socket switches attracted the attention of many attendees. In particular, Simon displayed the Simon S5 series - a new type of key socket switch launched on the market last August. This product is designed in a modern style, bringing convenience and safety to consumers.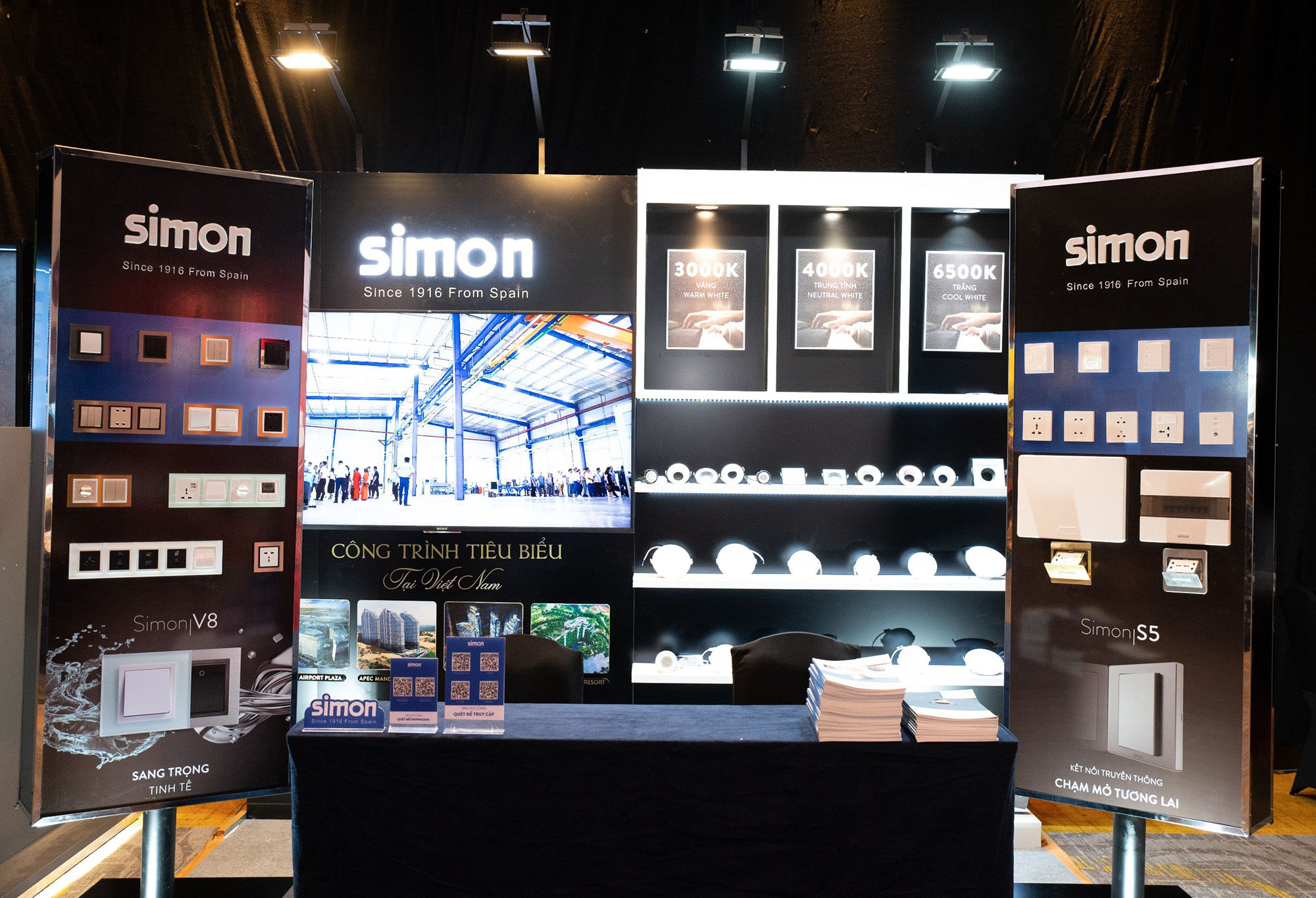 In addition, the brand also gave meaningful gifts to guests visiting the booth and awarded 2 vouchers worth 10,000,000 VND to lucky customers in the Exhibitors' Lucky Draw section at the main stage.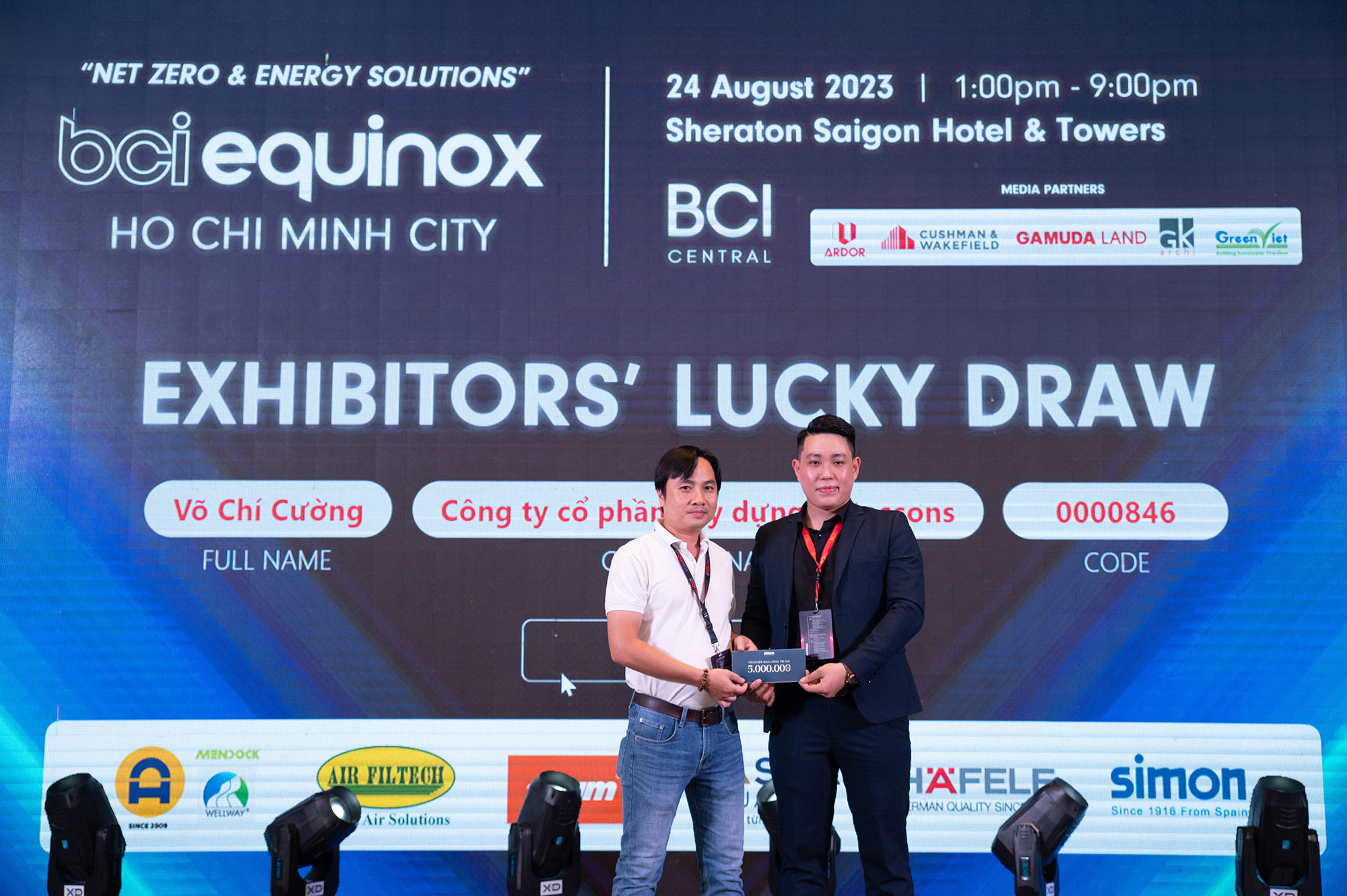 Simon Vietnam is proud to be one of the leading manufacturers and suppliers of materials and equipment in the architecture and construction industry. With the group's general development orientation, Simon Vietnam always promotes R&D activities towards sustainable products, for people. Whether it's just a small switch or electric lighting devices in the home space, we always comply with safety standards and follow the mission of modern, humane future architecture.
Participating in BCI Equinox HCMC 2023, Simon hopes that guests will not only be able to see the latest products, but also directly feel the difference and uniqueness of the products through practical experience.