With the mission to elevate the Vietnamese space, Simon is pleased to accompany the award Top 10 Awards on a journey to find excellent housing and interior design projects in Vietnam.
Top 10 Awards – A prestigious award for architectural and interior works
Top 10 Awards is a prestigious award organized by Kienviet Media, under the auspices of the Vietnam Association of Architects, to honor outstanding works, architects, designers, experts as well as units Typical architectural and interior design positions in the country.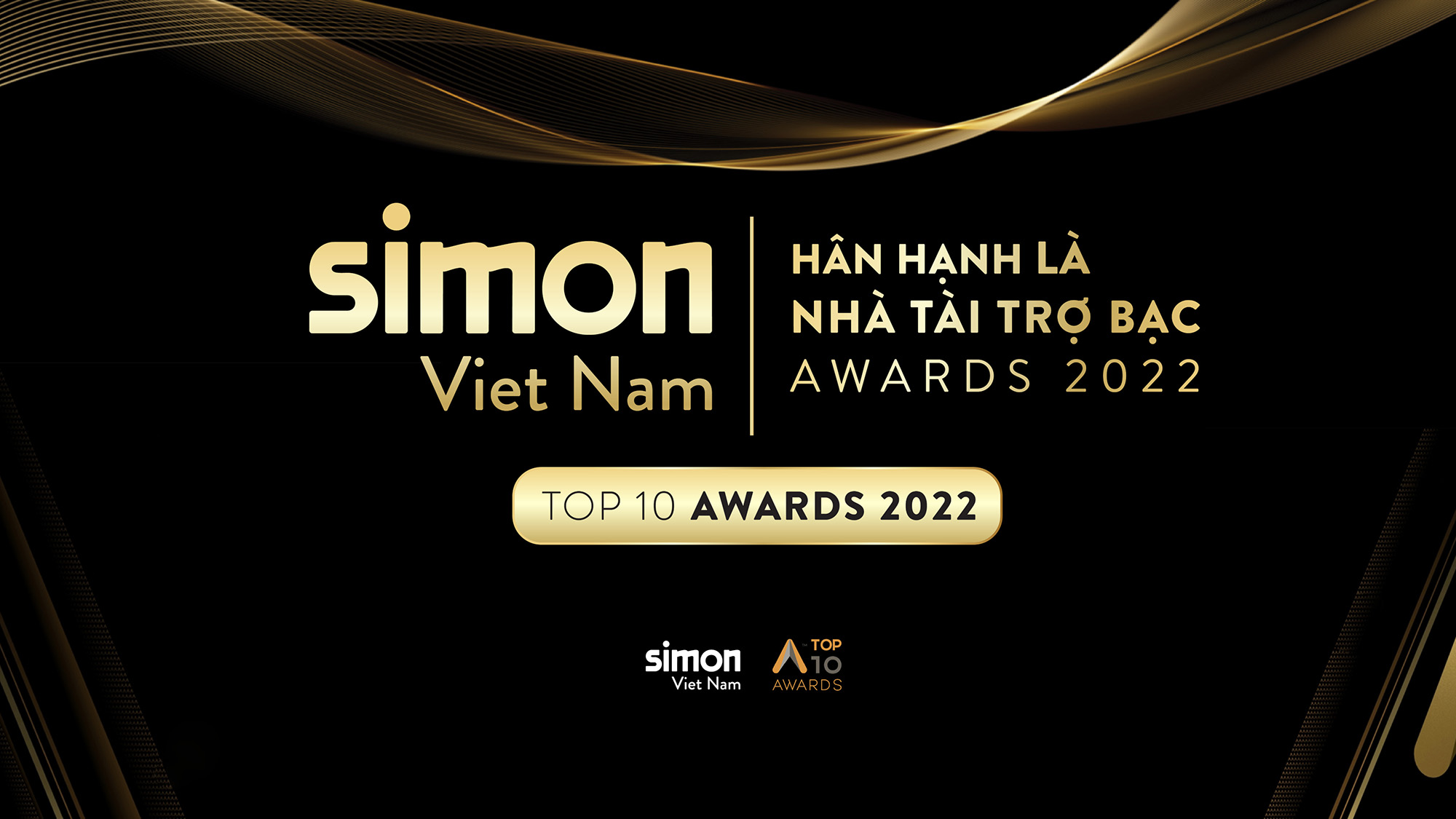 Over a 5-year journey, the Top 10 Awards show the diverse perspectives, philosophies and design styles of talents in the Architecture - Interior industry. Along with that, conveying positive messages, fueling the profession for the team of architects and designers, especially the younger generation of architects and designers. The Top 10 Awards playground also offers opportunities to connect and tighten relationships between top leaders, investors, architects, famous designers in the country and internationally.
Proud to be the sponsor of the Top 10 Awards 2022
Accompanying the Top 10 Awards 2022, as a Silver sponsor, Simon contributes to building the most prestigious playground in the field of Architecture - Interior in Vietnam today.
With the theme of 2022 "Human-centric architecture", the award is also a bridge to bring Simon's optimal, sustainable products and human life closer to the team of architects and designers. design as well as with customers, creating opportunities for the brand to affirm and strengthen its position in the market.
In the fifth year of organization, the Top 10 Awards 2022 received a record number of 231 entries. From 134 projects participating in the Top 10 Houses category and 97 designs participating in the Top 10 Interior Design category in 2022, the Jury Council unanimously selected 10 Housing projects and 10 excellent Interior designs of the project. this year's season. The designs in the Top 10 are highly appreciated by experts, expressing the creative spirit of space, context, vernacular, materials... in a breakthrough way.
The winning works show the architects' professionalism, investment and thorough observation of user psychology, meeting the criteria of the award in terms of aesthetics and functionality, pioneering in application. new technologies and materials, ensuring tradition, solving social problems, leading architectural trends, safe for users. This is also the element Simon clearly shows in the brand's vision and mission.
The Top 10 Awards 2022 will take place at Sofitel Legend Metropole Hanoi on May 20, 2023. In addition, interested visitors also have the opportunity to admire this year's excellent works directly in the Top 10 Awards Pavilion exhibition space.
Simon hopes that the brand's companionship will help Top 10 Awards 2022 It was a great success and became an event that inspired creativity for architects, spreading the trend of Humanistic and sustainable Architecture - Interior to the community..