Vietnam is a country that often faces harsh natural disasters, especially storms and floods in the Central and Western regions. Every year, thousands of houses collapse and are swept away, leaving people in ruins. To share difficulties with people, Simon Vietnam has accompanied the Flood Resistant House program vWith the desire to join hands to build happiness in affected areas, creating a community of sustainable development.
Flood Resistant House (NCL) is a social program under the Sustainable Living Community Development Support Fund (Living Fund), aiming to support households with difficult economic resources in areas frequently affected by natural disasters. devastating ears. With NCL, people can directly participate in the process of designing and building their homes, creating more confidence that they can create a home for themselves if they try hard.
Over the past 10 years, NCL has successfully built and renovated 1,203 safe houses in 11 provinces and cities. Among them, there are remote, highland areas bordering the border, where moving construction materials is a big challenge. That is also where Simon Vietnam, as the project's sponsor, sent his love and attention.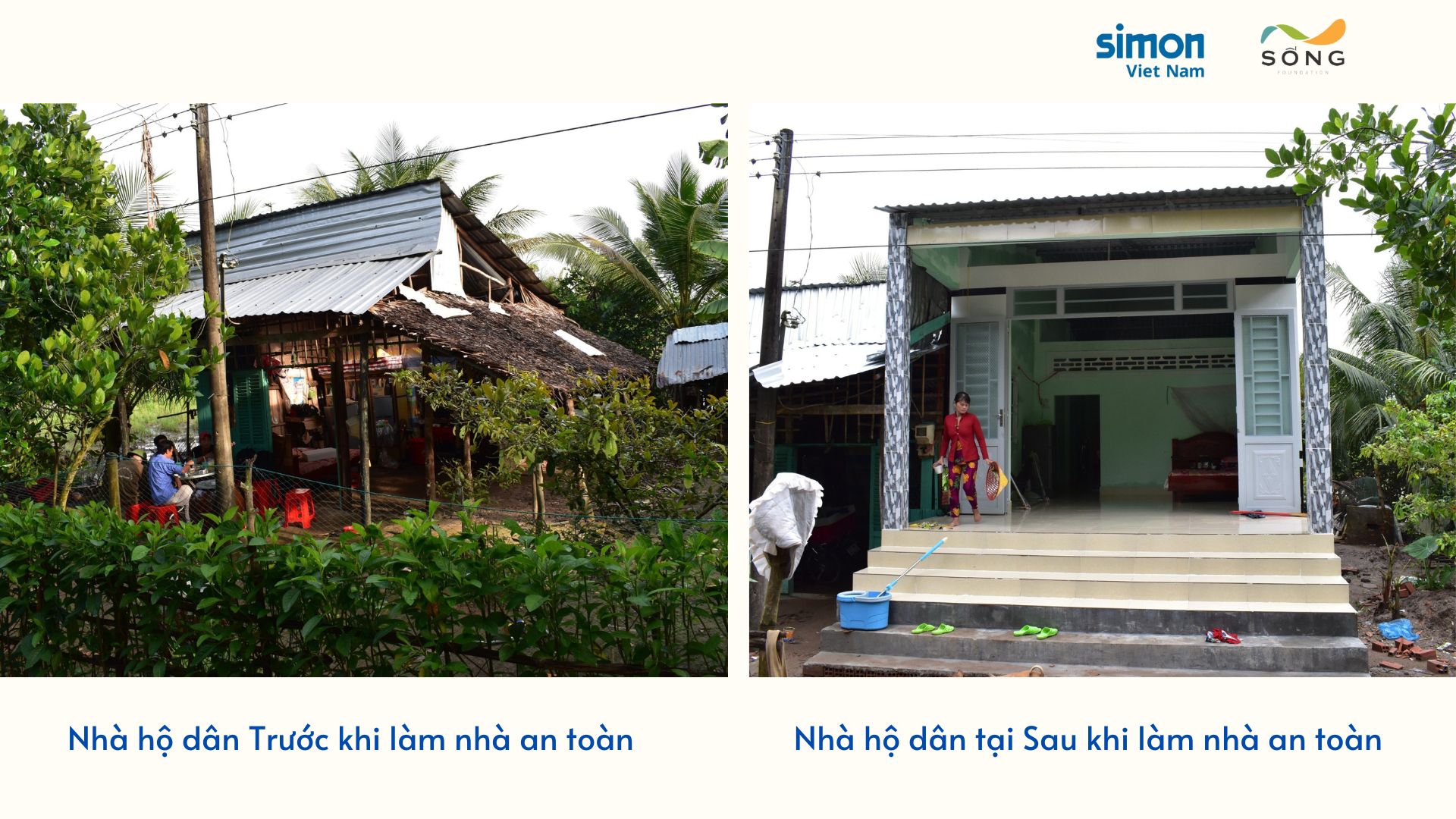 Simon Vietnam understands that, after completing the infrastructure, the house needs to be equipped with electrical and lighting equipment to serve daily activities. Therefore, the Company has given households high quality products, suitable for local usage conditions such as socket switches, light bulbs, Aptomat... Thousands of products have been given to 165 households during June to July 2023.
However, to send these products to people, Simon Vietnam had to go through a difficult travel journey. The products were transported in two batches, from Simon Vietnam's warehouse through two transit vehicles to the gathering area at the Village Cultural House. After that, people had to travel a distance of about 20km to receive the items. use. Despite many difficulties, Simon Vietnam constantly strives to bring joy and hope to people.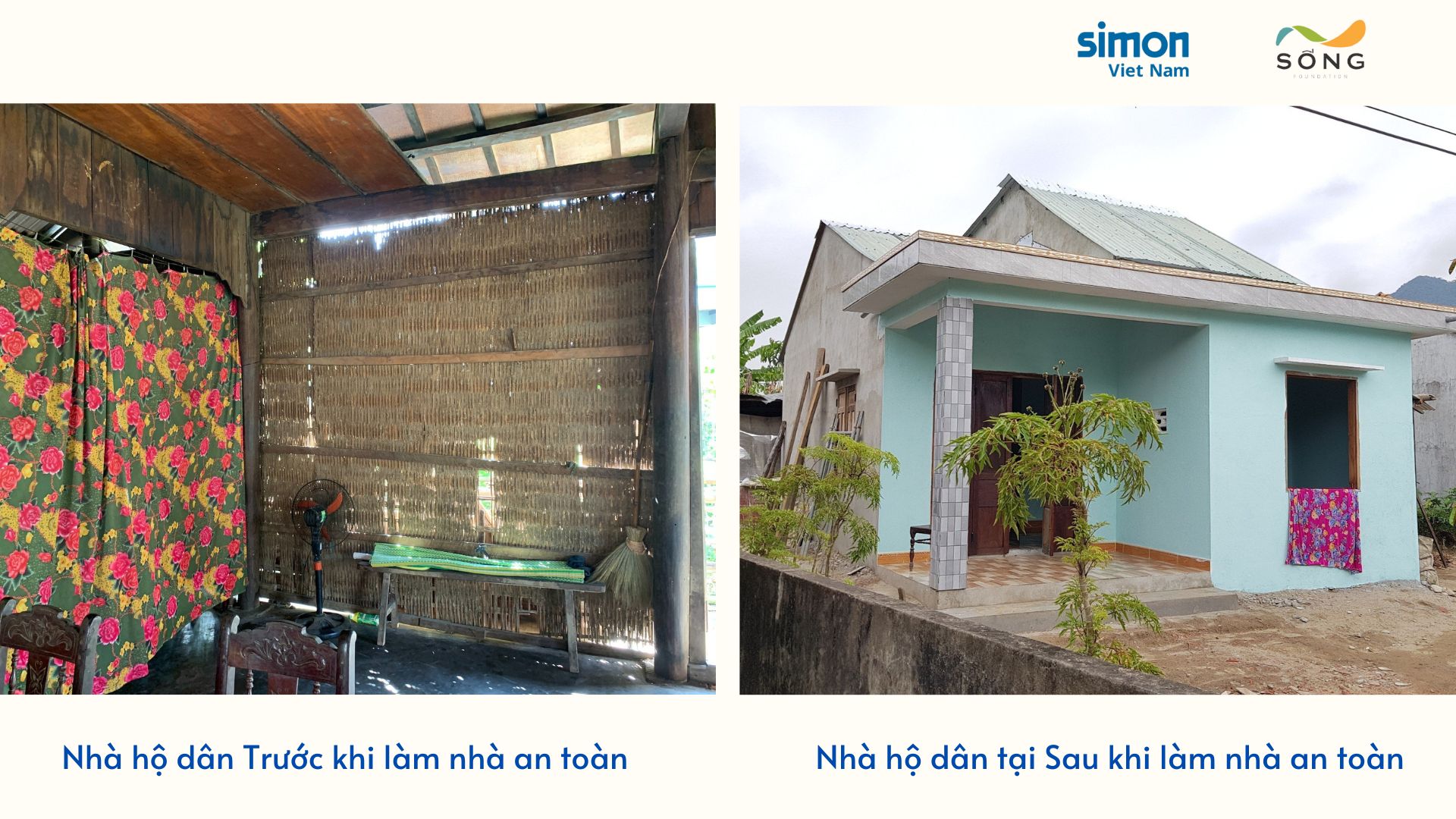 Mr. Tran Vo Nguyen Dien (Representative of Simon Vietnam coming to the locality to present gifts) shared: "It's still very difficult there, the electricity and water system is not really complete, the road near the border needs a permit from the local government to enter... I think the product was given to the right person, very meaningful. Meaning, people are also happy and very grateful."
Radiant eyes and bright smiles when receiving electrical equipment for the new house, sincere thanks and warm handshakes. Those are valuable rewards for Simon Vietnam after a meaningful journey. 
Simon Vietnam is proud to have contributed to NCL's common efforts to build safe and happy homes for the Vietnamese people. Actions are only meaningful when given to the right person and the recipient feels the value of that action. Simon Vietnam is ready to create values and positively impact the community!
"Living is about dreams coming true
Living is joining hands to create a sustainable future."
Carry out social responsibility and spread good things with Simon Vietnam!
Let's understand more about the Flood-proof House program and Simon's activities through the following short video (Video and images based on the Flood-proof House document):