Many leading international architects say that high-end real estate projects are not only composed of elements of "golden" location, rare supply, excellent construction quality, and elite community gathering. but also must be guaranteed by the names of the big brands accompanying the project.
High-end real estate – The game is not for the "dreamer"
Recently, Knight Frank - the world's leading company in the field of real estate consulting and services (real estate) has made a forecast, the number of super rich people in Vietnam will increase by 26% every year from 2022 to 2026, reaching an estimated number of 1,551 people in 4 years. According to this unit, more than a third of the total asset value of the super-rich group in Vietnam is real estate. This is also the most popular asset class of the rich and super rich.
If considering the latest list of billionaires by Forbes as of April 7, 2022, now that Vietnam has all 7 billionaires on the list of the richest people on the planet, there are two billionaires operating in the field of billionaires. Real estate and holds many leading luxury and super luxury projects in our country. And with business "eagles", knowledgeable about what is "luxury", the race to create high-end real estate projects must always be guaranteed by the most popular international and Vietnamese brands. that not every "dreamer" can step in.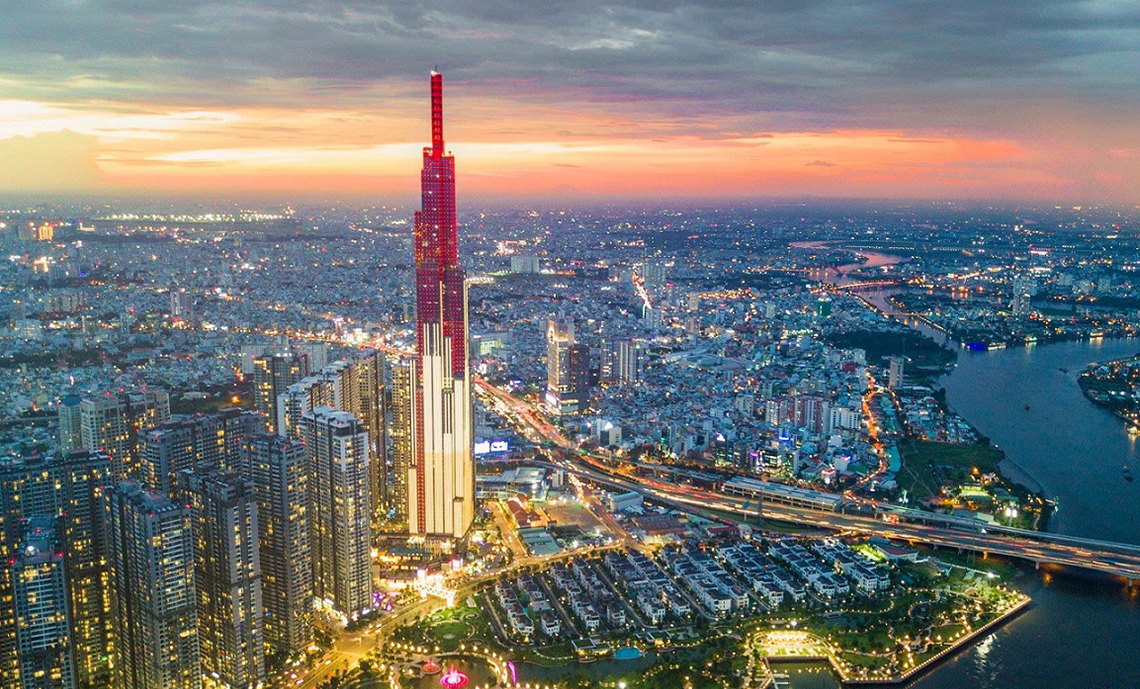 According to leading architects, to affirm that a project is luxury, in addition to its beautiful location, high price, expensive experience, limited quantity, elite community, and space privacy. To live, each product must be a unique work of art with a personal imprint. In particular, the project must also have the presence of leading international brands not only in construction, design, interior ... but also in small details such as choosing electrical equipment products, lighting systems. …
"When each brand is associated with a high-class and luxurious 'label', the brand itself is the most expensive affirmation for luxury and super-luxury projects. Because to position themselves like that, they have undergone extremely rigorous evaluation by elite consumers. As a result, super-luxury projects when created by big investors and the companionship of great brands in every small detail are always chosen quickly by customers." Ms. Thanh Lan - an expert in selling high-end real estate in Ho Chi Minh City said.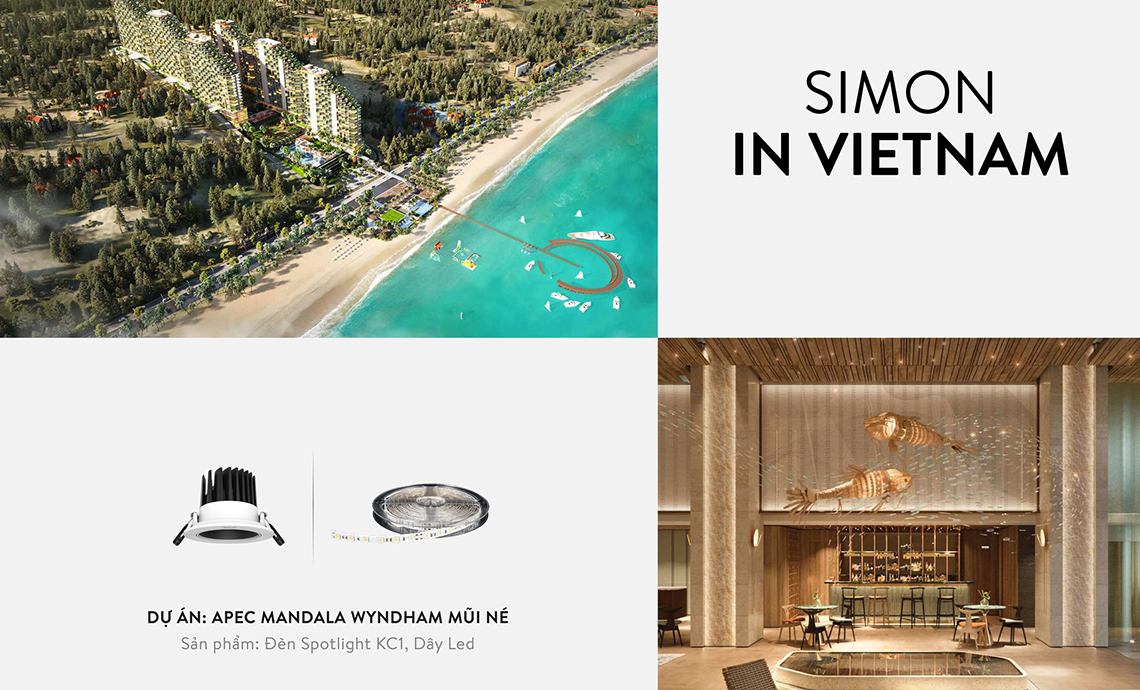 From the perspective of the person who creates the beauty of the works, an architect who has participated in many high-end and luxury real estate projects said: "As architects, we have to understand who the future owner of this building is, what they expect, and we have to exceed that expectation. To create luxury and super luxury real estate, it is necessary to build standards. Therefore, in addition to the standards of design, lighting, space layout, etc., the selection of all materials and equipment must be meticulous and meticulous to every detail. For example, for electrical equipment and lighting equipment, we always carefully select from leading international brands that have many years of experience and have secured luxury projects in many countries around the world.".
Simon – a 100-year-old electrical appliance brand associated with high-end projects
Referring to the line of electrical equipment brands dedicated to the high-end real estate segment, Simon is a name trusted by many investors and architects because of its expertise and dedication in every design line and material, harmonious aesthetics with luxury projects.. Renowned around the world for its class, worthy of a luxurious space for more than 100 years, it is not difficult to understand that decades ago, Simon has become the irreplaceable choice of super luxury projects in Vietnam. Vietnam. Many experts say, brands Simon's electrical appliances from Spain is the guarantee for high-class real estate projects in Vietnam today. Elegant designs, "green" materials, thorough R&D research, and Simon's ability to meet difficult requirements in the design and construction of high-quality products are the prerequisites for creating the class of Simon. high-class real estate projects Flamingo Dai Lai, Vinfast, Vinhome... and many impressive architectural works stretching across the S-shaped strip of land.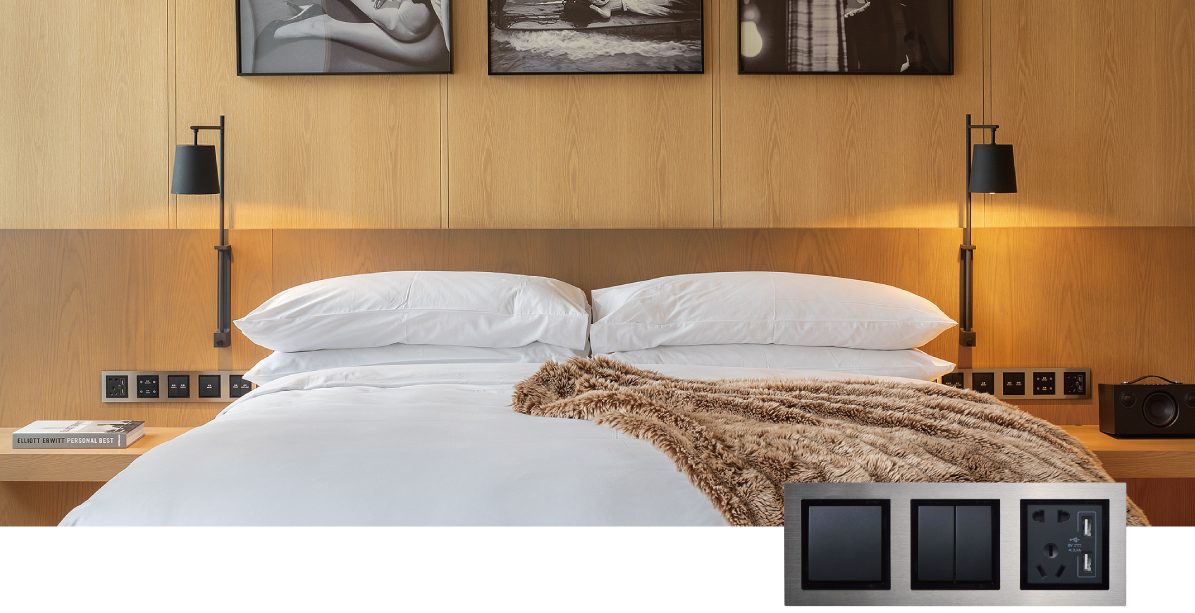 This is also a familiar brand of electrical equipment present in thousands of 5-star projects such as Spain Airport, Beijing Stadium, Kremlin, Marriott Hotel (Spain), Sofitel Hotel (China). ). With a long-term strategy in the market through the opening Simon Hung Yen factory – new center for product distribution and warranty in Vietnam, Simon promises to continue to become a big name, bringing a new wind in the high-tech electrical equipment market and creating a smart housing and hotel ecosystem for the Vietnamese market.
>> See more: Introducing Simon's smart home system
(Source: Beautiful House Magazine)