Sockets - high-end electrical switches have become one of the indispensable highlights for luxury apartments and houses. However, to ensure aesthetics as well as good quality, not everyone has the right understanding. Together refer to the article below to get high-end electrical switch standards, making the selection of devices easier.
Standard electrical switches, high-end sockets
Design, beautiful, delicate design
Switches - sockets on the market have many models, but there are only a few specialized product lines for high-end projects. First of all, its design meets the tastes of discerning users. These product models do not follow the structure and shape of ordinary products, but orient a luxurious and different design color.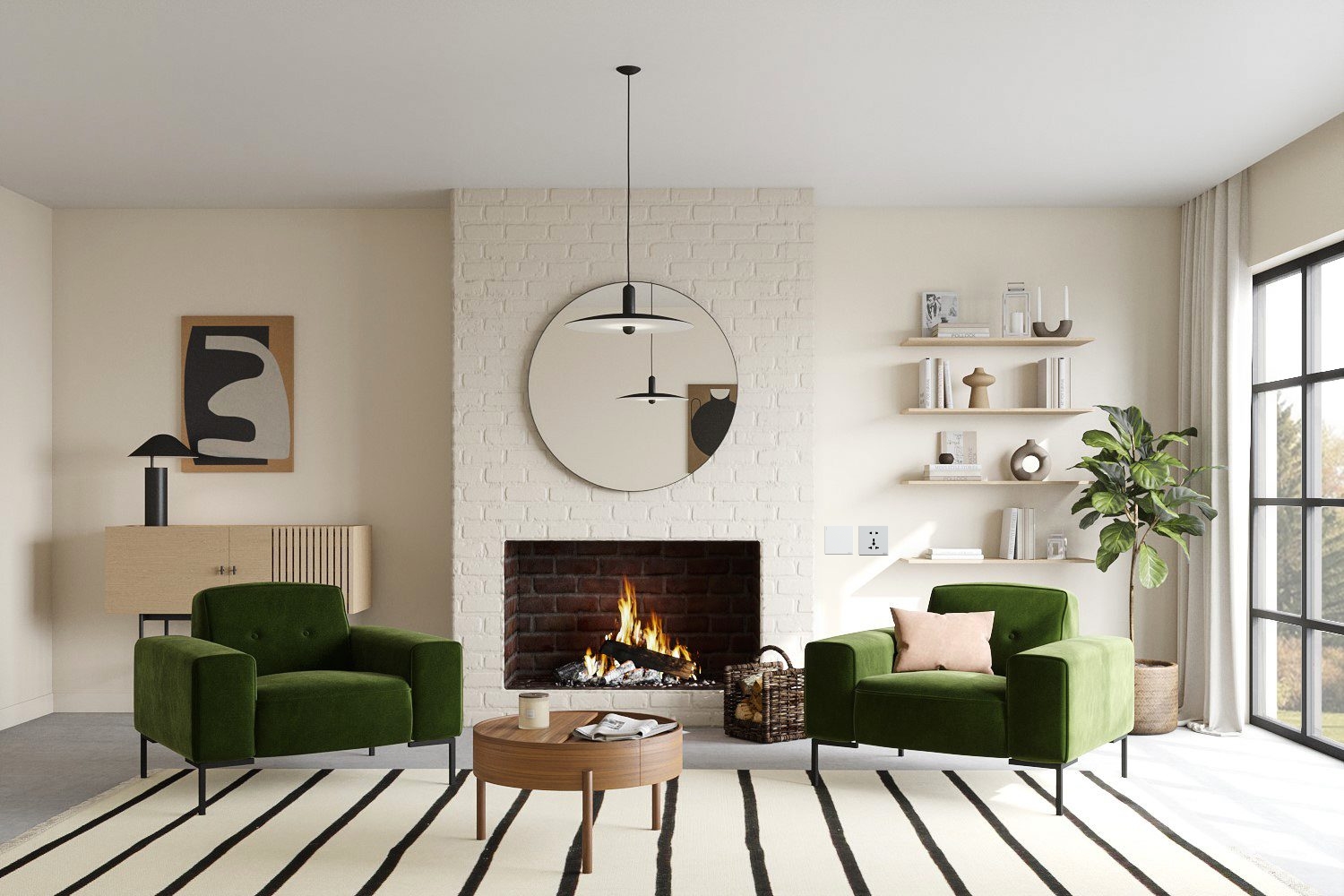 When it comes to this, many people will have thoughts about the distinctive shapes of the product. However, in fact, minimalism is highly appreciated for socket switches. The face of the frame will usually be a square, which is delicately applied in Western houses. Accompanied by single colors and artistic, unobtrusive accents. All the delicate and expensive elements of the product will be clearly felt through curves, rough surfaces and even the smallest design details.
>> See more: Minimalist home decoration trend
Meets fire resistance standards
A high-end socket-switch product must ensure durability and good fire resistance. That seems to be the basic electrical switch and socket standard condition when evaluating a modern product line. They will undergo tests and checks with many different environments and temperatures, committed to bringing quality products to the market.
With modern technology, electrical sockets - switches will be fire resistant, creating a fireproof layer around, greatly reducing the risk of fire and electrical explosion. All residential projects and luxury apartments are considered by designers and construction contractors when choosing sockets - electrical switches for homeowners.
Fast and secure universal connection
User experience is always the top priority of premium product lines. As for sockets – switches are no exception. When people's lives are increasingly busy, sockets that can be used for laptops, electric lights, phones, etc. are a big plus.
In particular, there are many manufacturers who are still sophisticated when bringing products with suitable plugs for devices in many different countries. As a result, your home will not bring inconvenience to any guests.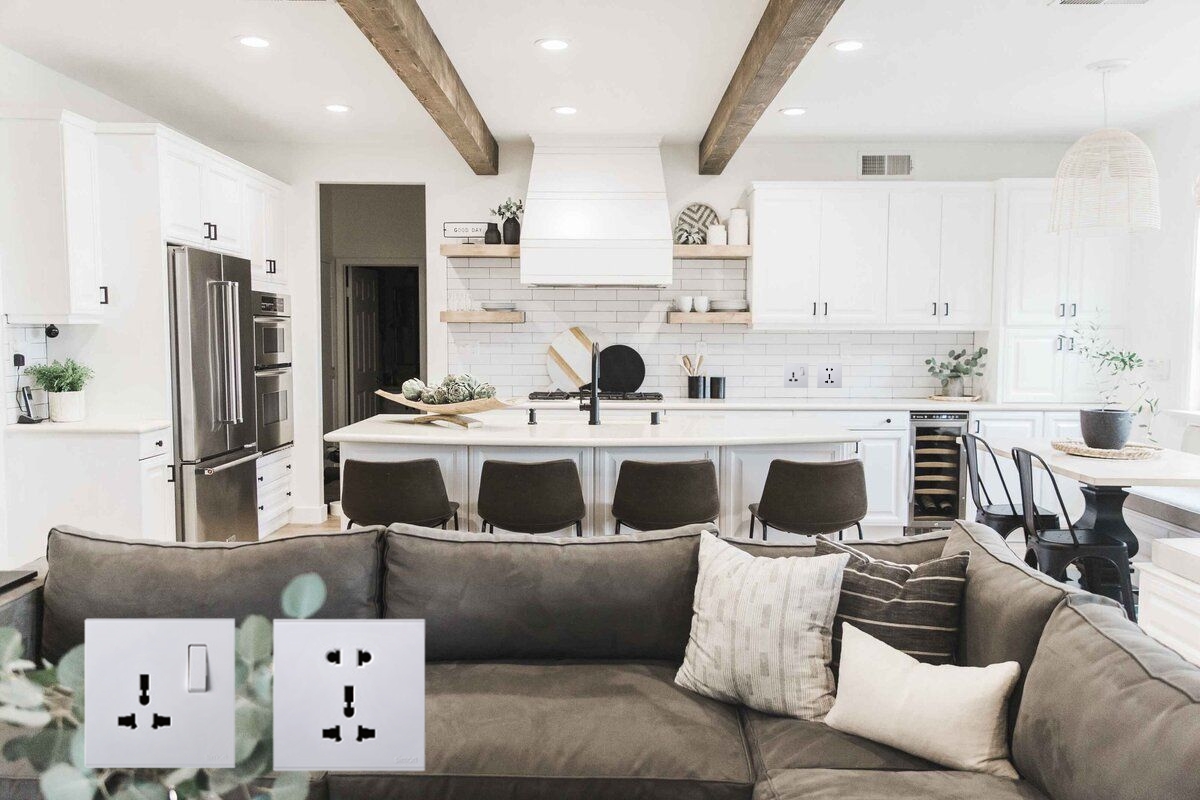 In addition, the electrical safety factor is also of special concern. For families with young children, an electrical outlet with a safety latch to prevent shock is extremely important. Currently, there are a number of product lines that also apply an automatic locking mechanism to protect and prevent the wrong drive from being plugged in. These are the advantages of a high-end set of switches and sockets worth buying.
Easy to replace and repair
Installing, replacing, and repairing modern sockets and switches is easy. With flexible design, high-end brand modules are very popular. You just need to remove the old part and install a new switch socket module without drilling holes or damaging the wallpaper.
Products with international certifications
High-end sockets - switches are manufactured by reputable brands of electrical equipment. These brands are always committed to quality products with beautiful designs and high durability. In particular, every year international organizations also certify and award prizes to brands and enterprises with pioneering products in the industry.
For example, Simon electrical equipment brand has received the Reddot Design Award for 9 consecutive years - an award that appreciates the level of creativity, features, quality, suitability for use and environmental friendliness. .
Suggestions for high-end switch sockets Simon
People increasingly appreciate the quality of life, so even the "accessories" in the house are always carefully selected. You can refer to the line of sockets - switches Simon (a brand with 100 years of history in the production of high-end electrical equipment).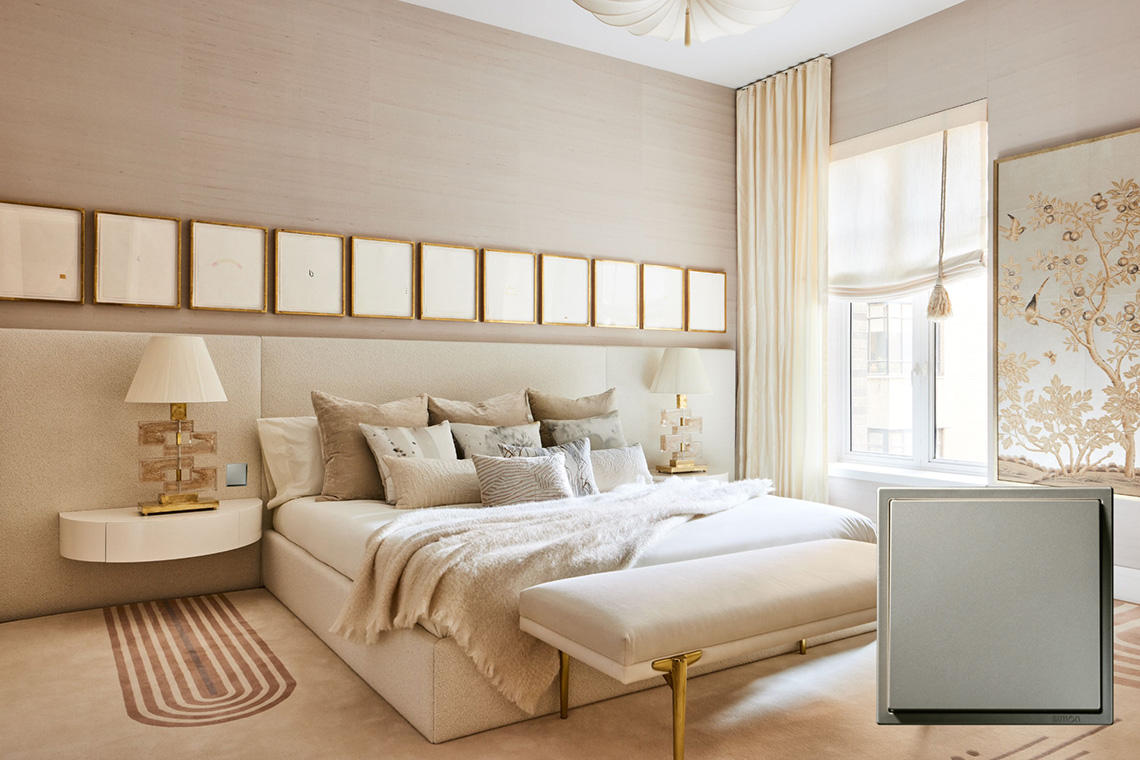 With a variety of models, Simon helps you design your home in the style you want. If you love the space of a modern, luxurious and sophisticated house, you can choose i7 series products. The design of the switch keys is as elegant as a piano key full of art. Besides, when experiencing it directly, i7 creates a feeling of safety and lightness with the application of a J-toggle system and an accurate 4.5-degree motion angle.
The E6 series of sockets and switches brings lightness and warmth to your home space. The design of the product line with 86 * 82cm super-large buttons and meticulously processed rough surface, E6 is really a product worth using in high-end projects.
Besides, you can refer to other high-end Simon sockets and switches HERE to make the right choices for your house, apartment!