Don't think that it takes a lot of money to change the house you live in every day. In fact, you just need to add or replace some of these small accessories to make the "home" a place full of life and vitality, bringing a sense of closeness to family members and guests. visit.
To avoid buying wasteful things with unnecessary items, you first need to clearly identify the design style you love and list it on the list to be ready for the "promotion" of your home. . Let's find out with Simon 6 "small but extremely powerful" accessories in the article below!
Pillows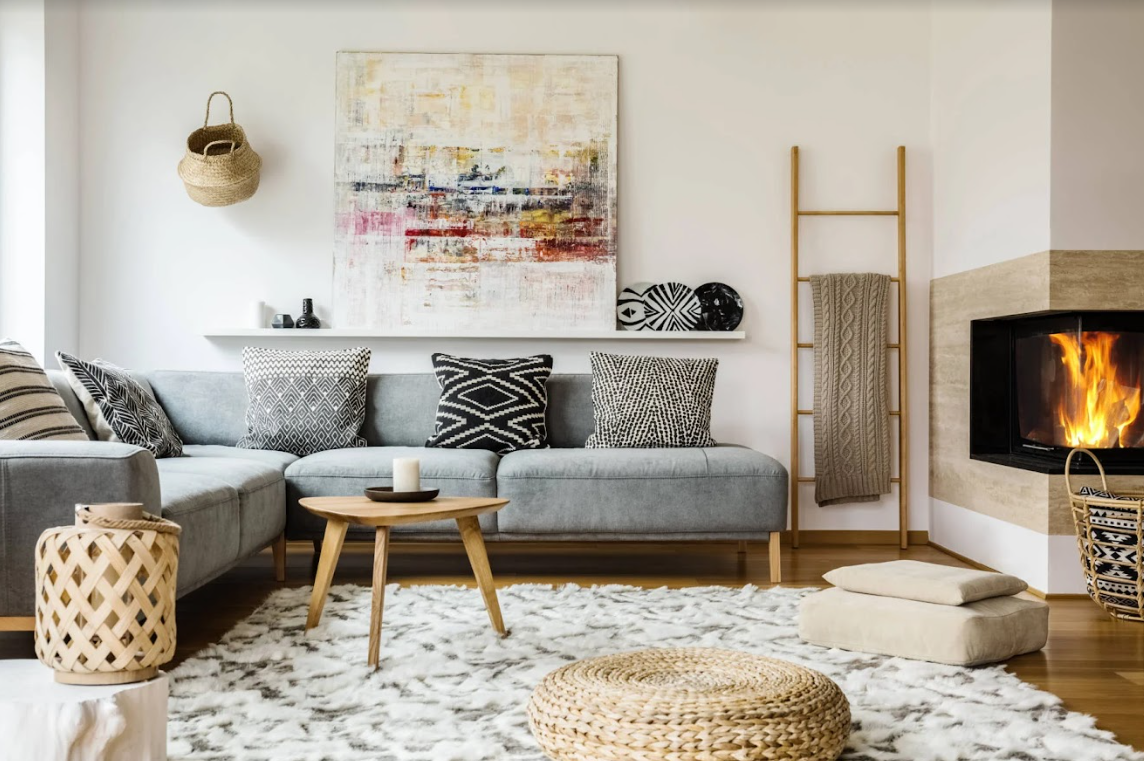 Pillows arranged in the house serve two purposes. First, the pillows will help the living space become more luxurious and elegant. Secondly, the pillows also help us feel comfortable when leaning on the couch, bringing a cozy feeling to the room. Surely friends, guests will feel a friendly and solemn atmosphere when visiting your house. You should choose pillows that are wide and soft enough to get a comfortable rest. In terms of size, choose a plus size pillow about 40*60 cm. The color of the pillow can be synchronized with the color of the sofa and furniture to create harmony and a sense of peace. If you want to create accents, give preference to pillows with colors that contrast with the color of the furniture.
Creating a break and unique for the house with large pillows to create a very luxurious and elegant look is also an indispensable element that you can apply.
Window blinds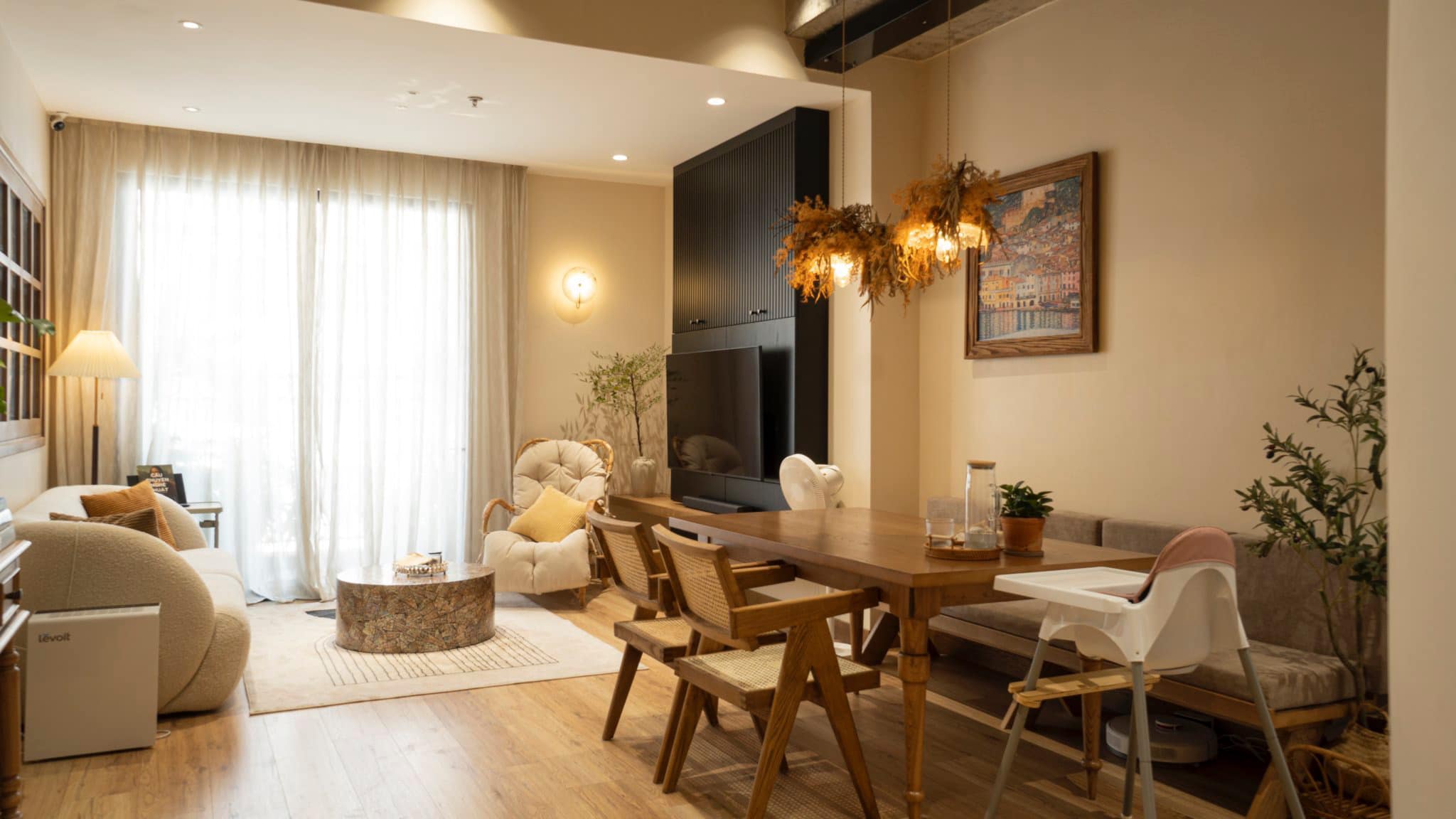 A house with unadorned windows will look downright boring and empty. The decoration of windows is quite economical and simple, not only increasing the luxury of your home but also creating the necessary privacy space. You should not choose a curtain that is too fragile with unsuitable textures and colors that are too prominent compared to the interior because it will make the house lose its elegance. You should avoid transparent curtains, of course, you should not buy too thick curtains like those specialized to block the sun outdoors.
Consider some curtain fabrics such as natural silk, linen or cotton (polyester or man-made fabrics often look no less luxurious). If you don't like fabric curtains, you can use bamboo or wooden blinds. Just make sure the type of curtain you choose is well designed and fits the overall space.
Green trees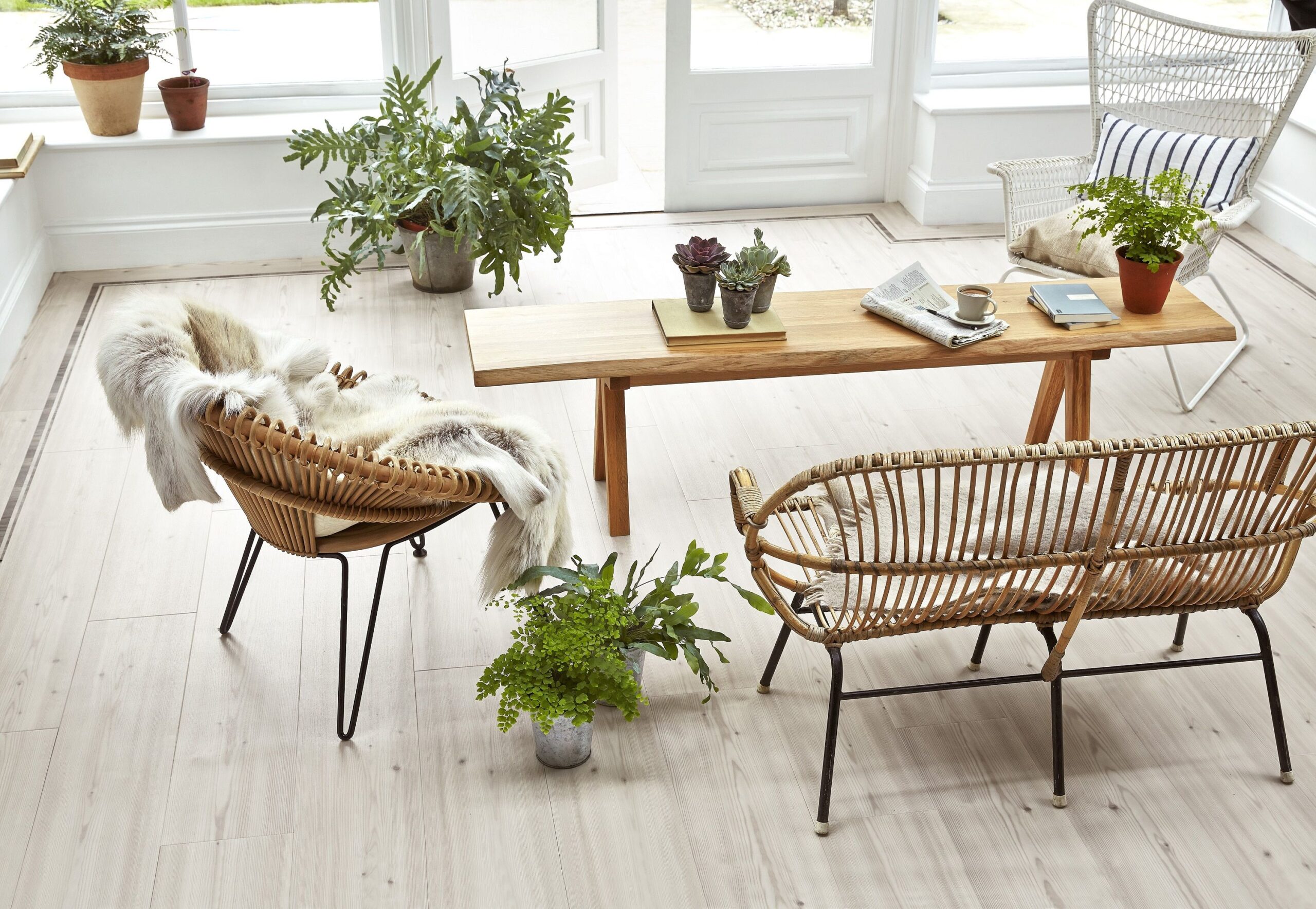 Decorating indoor plants is increasingly popular and has become a recent housing trend because everyone wants to bring a fresh and pleasant atmosphere to the living space. In addition, choosing decorative plants with good feng shui meaning and suitable for destiny also helps you to have a lot of luck and fortune in life.
According to many proven studies, the green color of plants also helps to increase concentration and create pleasant hormones for the viewer. Therefore, we always feel comfortable when walking in the woods or in a place with many trees.
The green color of the trees will definitely remove the stress after working hours at the office and bring you closer to nature, peace and happiness.
You should choose plants that need very little light, little water, easy to grow, do not need to take care of such as tiger tongue, ivy, orchid .... The layered form of hanging pots also creates a fresh style for your home, give it a try!
Clockwatcher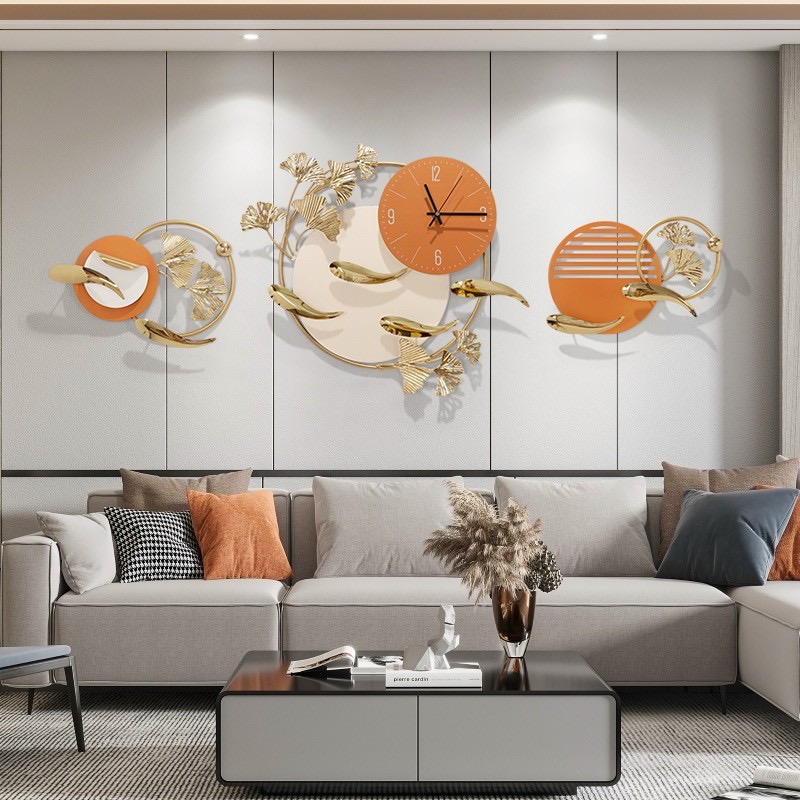 Besides the main function of displaying the time, decorative watches are also considered as impressive decorations. To create a focal point for the living room space, you can choose clocks with unique patterns with bold aesthetics.
Your home will look "luxurious" when equipped with a unique clock, creating a "personality" look like your own style. Pay attention to the overall style of the house to choose the right clock model.
Switches & Sockets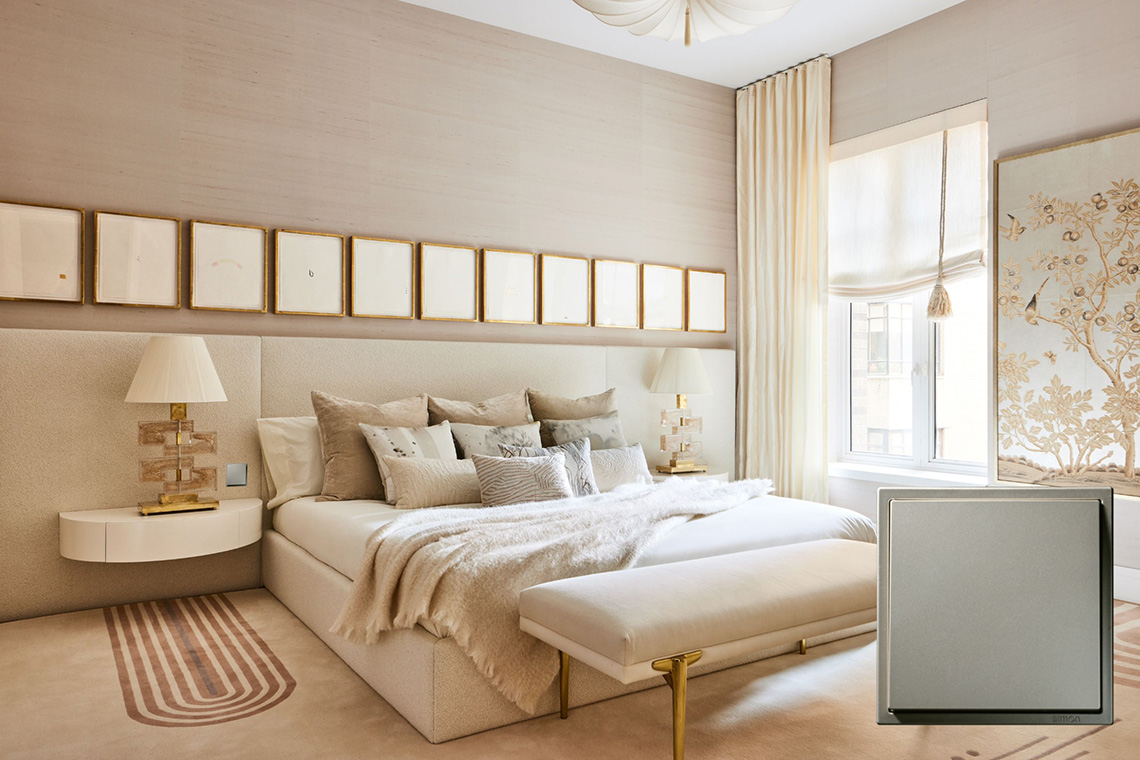 People increasingly appreciate the quality of life, so even the "accessories" in the house are always carefully selected. Socket switches are extremely small accessories that add style to your home.
A high-end socket-switch product must ensure durability and good fire resistance. That seems to be the basic electrical switch and socket standard condition when evaluating a modern product line.
Choosing the right electric switch line with style as well as design trends is essential because it depends on the style and space of the house. If your house is built in a classic style, the color you can choose is gray, champagne instead of white to harmonize with the space more. On the contrary, in a modern style house, large white or black key switches combined with glass, stone and metal materials will create sophistication and refinement in every corner of the house.
In addition, smart switch products are also the trend of the times, allowing users to easily control on or off household electrical appliances through direct electrical equipment or smartphones, saving money. electricity, creating safety, simplicity and convenience for families.
You should choose reputable brands of electrical equipment on the market with high-quality materials, fire resistance, high impact resistance such as Simon, Sunmax, Roman... to ensure quality and have many options for everyone. style you want.
Light bulbs make a difference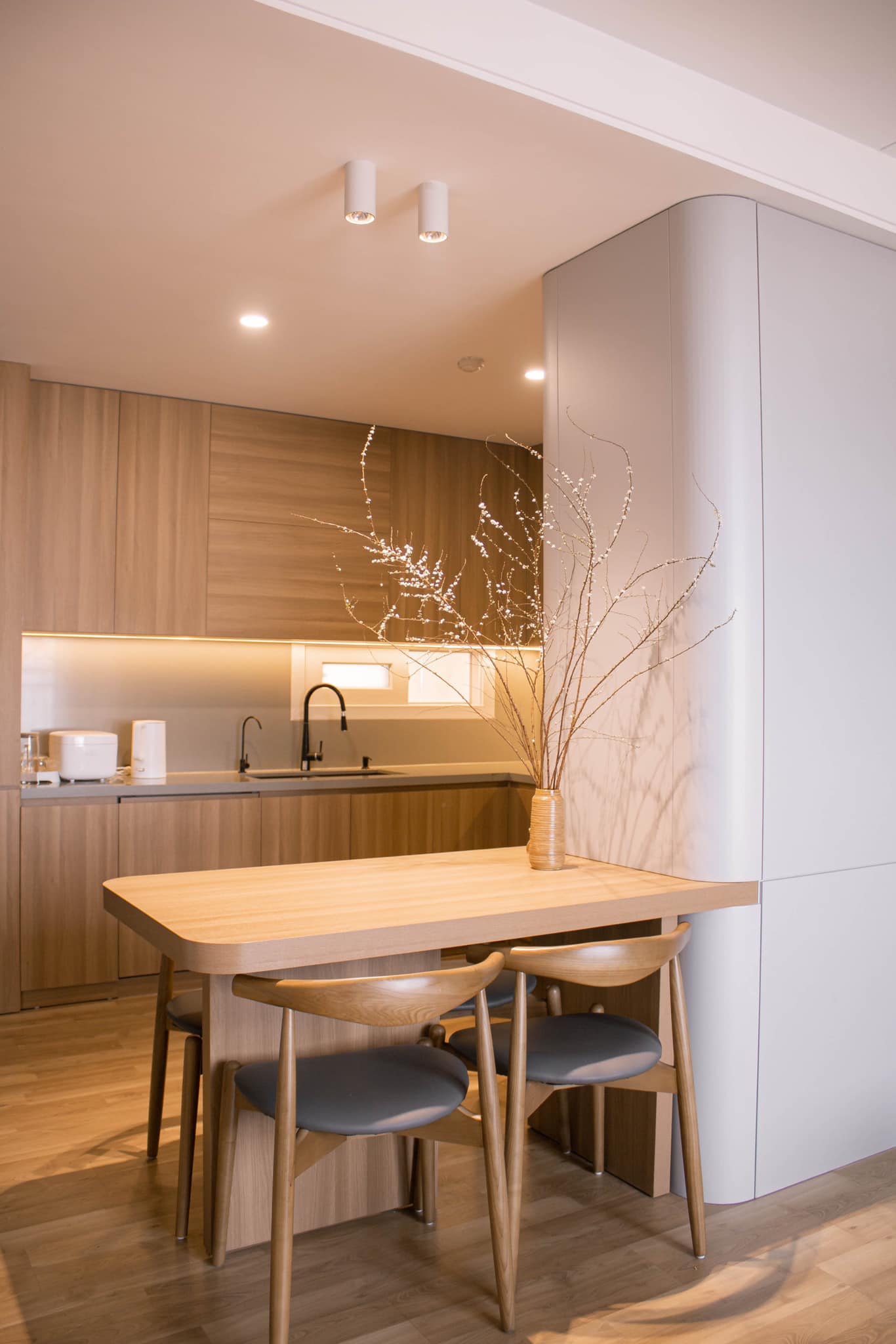 Most projects will choose qualified lighting equipment, so they usually have the same style. The design of the lights is really important for the home space, specially designed lights will add more elegance to your home compared to standard lights.
There are a few ways that you can buy unique, luxurious lights without spending a lot of money. Adding lampshades, lampshades with various materials such as paper, glass, fabric, copper metal or stone will create the perfect accent for the space that you will also be surprised with just a little change. this small. In addition, consider arranging in the house many types of lights, many different lighting sources such as chandeliers, table lamps, tree lights, etc. to make the space look more elegant and luxurious.
In the living room, recessed LED bulbs are used to create bright spots at the ceiling edges, supporting the chandeliers to stand out, increase the aesthetics and luxury level of the house. In addition, LED recessed lights are used in many other spaces such as walkways, stairs, and walls, which are designed to be particularly striking and fancy... Not only providing illumination, all kinds of LED illumination ray is also used to decorate, embellish as a highlight if you have pictures, statues or works of art, creating a unique impression that everyone will admire when admiring.
Luxury house in every corner with Simon – Furniture brand for more than 100 years
Simon is a 100-year-old electrical appliance brand associated with high-end projects in the world such as Spain Airport, Beijing Stadium, Kremlin, Marriott Hotel (Spain), Sofitel Hotel (Spain), Sofitel Hotel (Spain), and Sofitel Hotel (Spain). China), Hilton Hotel (Thailand)… With constant creativity, generations of Simon's architects have produced unique product lines in terms of design, durability in quality, leading the trend. consumption in more than 90 countries.
It can be seen that people increasingly appreciate the quality of life, so the choice of lighting equipment, not only in terms of materials but also in design and color, must be meticulous and meticulous to every detail. . In Vietnam, Simon was selected for high-class real estate projects Flamingo Dai Lai, Vinfast, Vinhome... showing an increase in Vietnamese people's awareness of consuming high-quality products.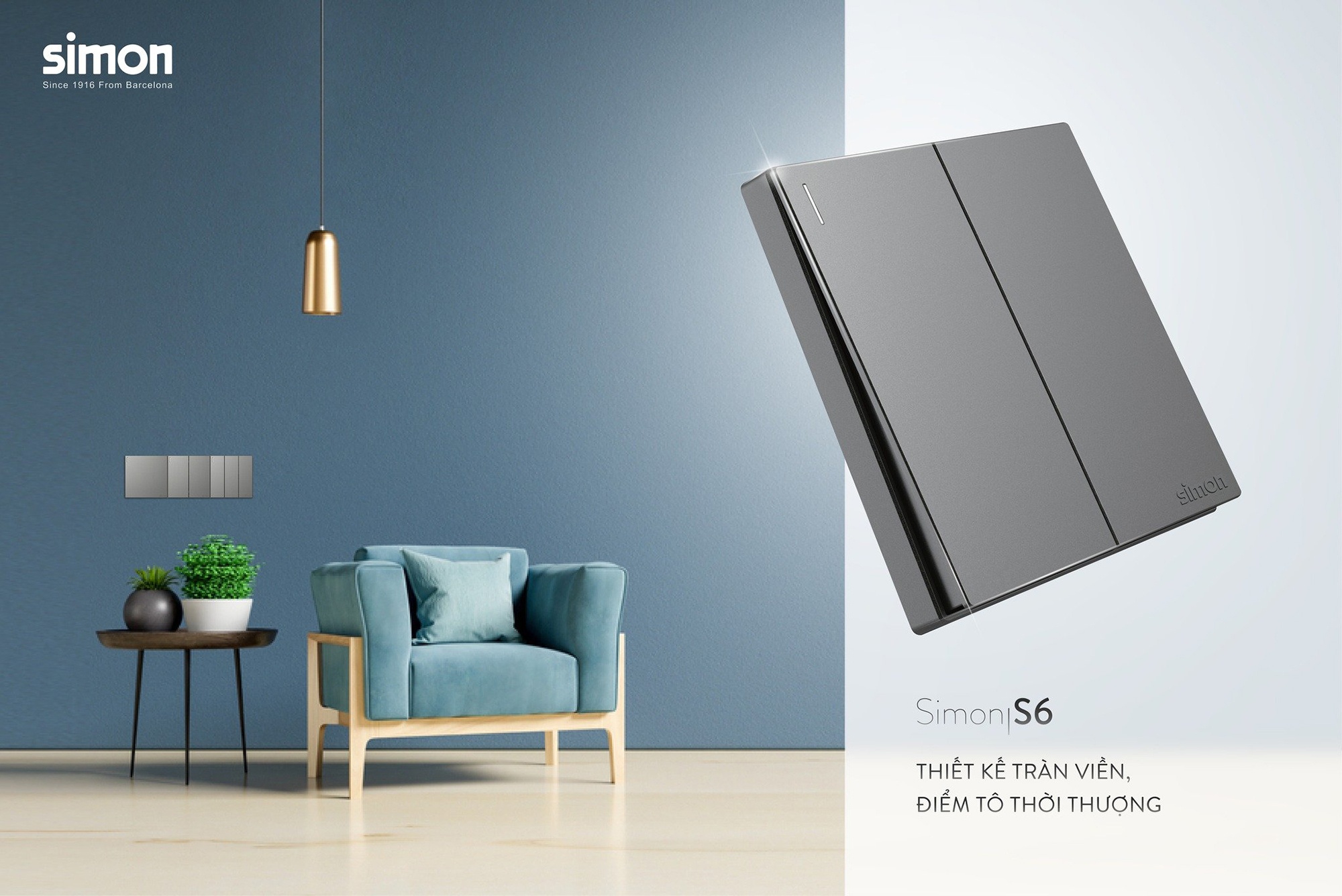 Currently, Simon has many different types of LED lights that stand out such as Panel lights, Downlights, Spotlights, Tubes, Led strings ... with a variety of capacities, sizes, giving colors from warm light, natural light to white light, meeting a variety of lighting needs of all projects.
With a solid foundation of quality products with the 15th Simon factory in Vietnam from June 2022, with a thorough investment in research and product development, Simon is ready to meet the needs of electrical and lighting equipment. advanced technology and create a smart home and hotel ecosystem in Vietnam. To learn more about quality lamps, please refer to: https://simon.vn/den-led/