Product
Flat panel Aptomat, translucent plastic
| | |
| --- | --- |
| Material, substance | Flame retardant PC plastic case |
| Environment temperature | -5°C~+40°C |
Contact to buy
Aptomat cabinet Simon SET65CS – Effectively protect the home electrical system
Cabinet used to store aptomat or circuit breaker... to ensure the safety of the electrical system and electronic devices in the house. Currently, on the market, there are many wall cabinets for consumers to choose from, in which, Simon SET65CS aptomat cabinets with many outstanding advantages are considered as outstanding bright spots compared to other competitors in the market.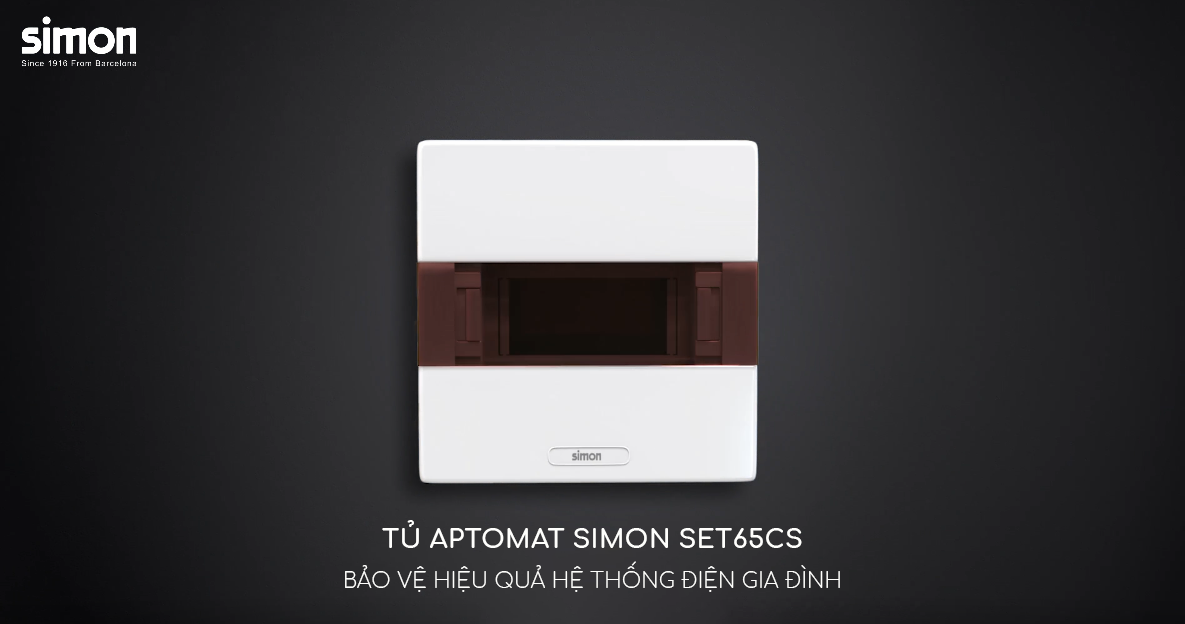 High level of safety
The SET65CS aptomat cabinet is made of self-extinguishing PC material, capable of self-extinguishing after escaping the fire source. This minimizes the risk of electrical short-circuits.
The device is designed with a stainless steel hinge that connects the box and the lid to help the door be closed tightly, ensuring the safety of the electrical area and minimizing the ingress of steam and dirt. in use.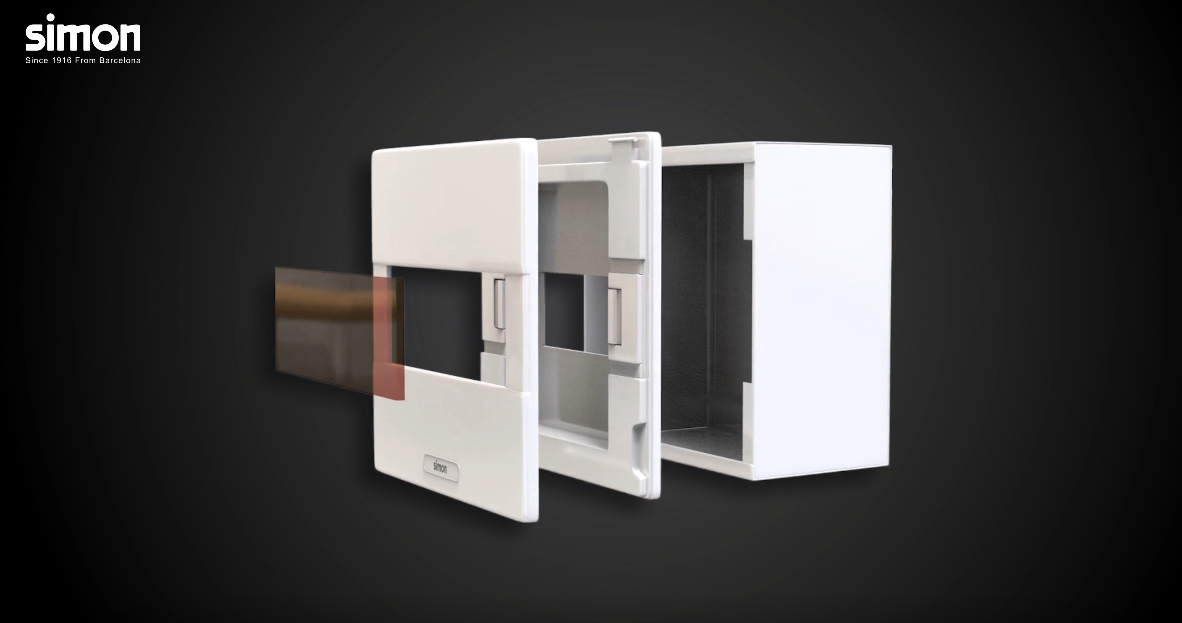 Durable
With the desire to bring to the market a high-quality and durable product that saves installation costs, Simon has selected the top components and materials to make the SET65CS aptomat cabinet.
The contact area is made of high-grade copper, which conducts electricity well, dissipates heat quickly, and helps the conductor not be deformed. In addition, the back of the faceplate is designed with a square grid structure system to help prevent impact during installation and use. Different from other products on the market, the Simon wall-mounting cabinet SET65CS is equipped with double-bent box bottom corners, which increase the bearing capacity up to 50kg.
High aesthetic value
Simon's products not only ensure quality according to international standards but also aim at aesthetic values, giving the installation space luxury and sophistication. The SET65CS wall-mounted aptomat cabinet body is made from rolled steel sheet 1mm thick, the surface is treated by electrostatic spraying, high gloss, durable for up to 20 years and helps elevate the product to an object. Decorate your living space more modern.
Multiple Sizes – Multiple Choices
The SET65CS wall cabinet has different types, from 4 to 6 drives, suitable for many different spaces and project sizes. The product can be flexibly combined with Aptomat Series 65C brand Simon or any type of aptomat on the market to bring a set of safe electrical products for users.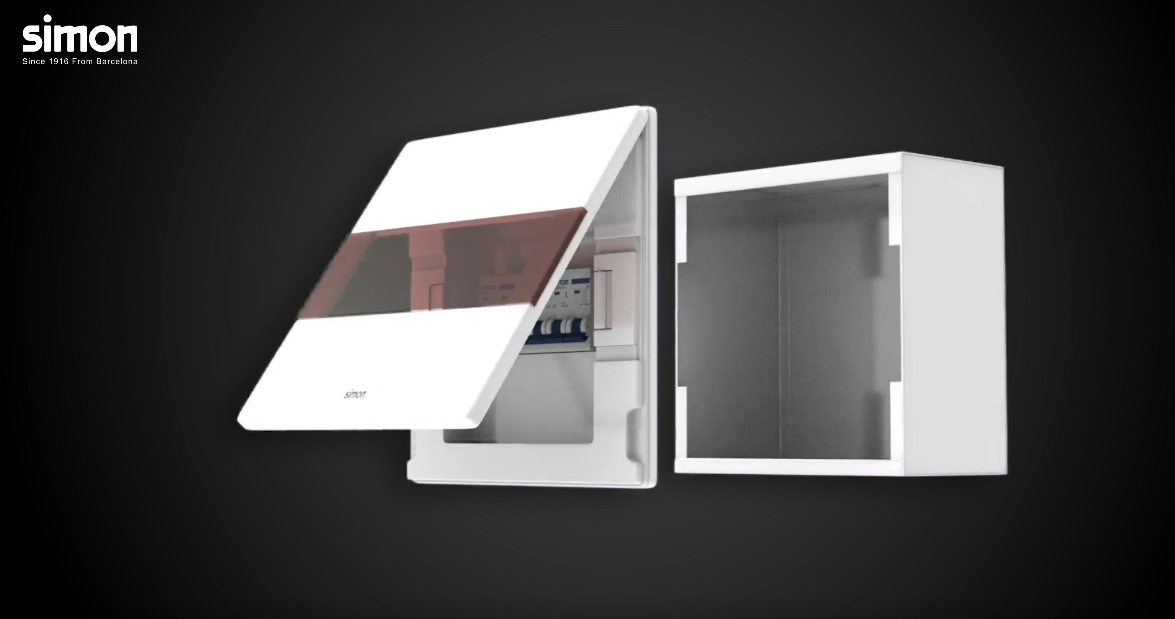 With outstanding advantages, the Simon SET65CS wall-mounted cabinet has become a favorite product of consumers and large domestic and foreign investors.
| | | |
| --- | --- | --- |
| Product code | Number of installed aptomat | Size |
| SET65CS-4AB | 4 | 150x100x198mm |
| SET65CS-6AB | 6 | 186x100x198mm |