Home is not only a place to live, it is also a place to love and cuddle. That's what Scandinavian style oriented in its interior designs. Let's find out through the article below the uniqueness as well as how to arrange the space in this style in a reasonable way!
According to Scandinavian interior design principles, beauty does not necessarily mean giving up functionality, this helps to create versatile, functional and aesthetically pleasing designs for your apartment and home. In addition, when created by liberal, minimalist lines, Scandinavian brings comfort and serenity to its owner.
Scandinavian design emerged in the 1930s in northern Europe and quickly spread around the world. The idea of this style comes from the natural and climatic features of the Nordic region. When the cold winter comes, in order to keep the house warm and take advantage of natural light, housewives have minimized furniture, creating more areas to receive the sun. So when it comes to Scandinavian, people will think of lightness and coziness.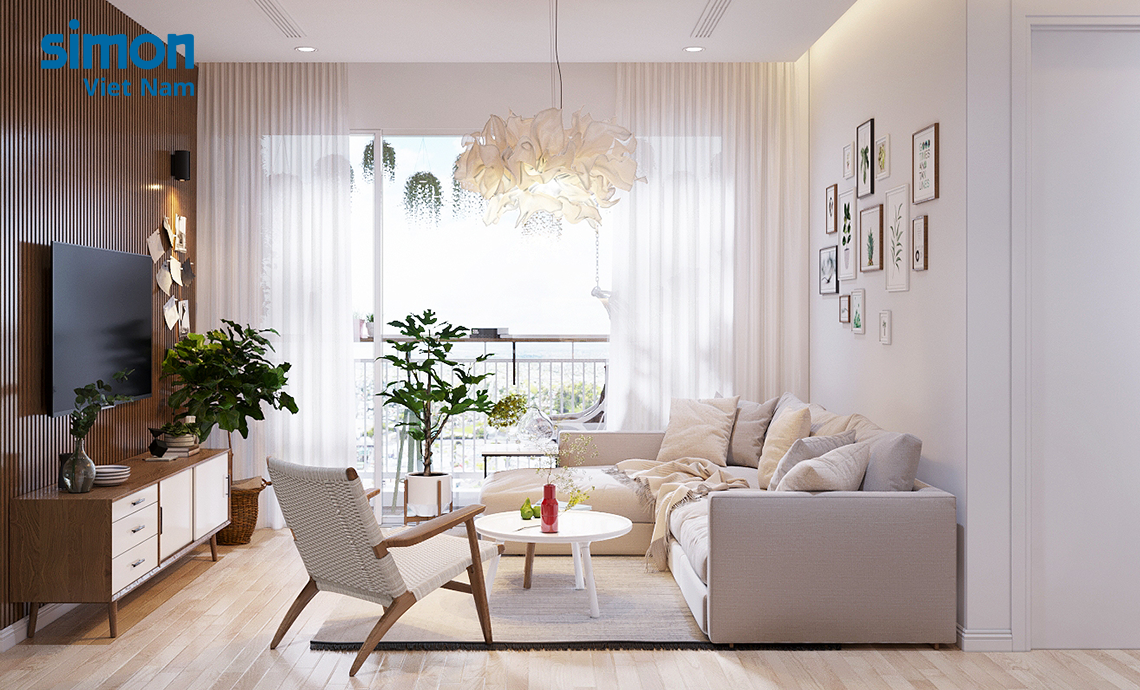 Learn about Scandinavian we will know the concept "Hygge". In Norwegian this word means "happiness". So all the features of Scandinavian design are focused on creating a peaceful, cozy and harmonious experience. This is also considered an art in today's lifestyle and interior design.
Color
The typical Scandinavian design palette requires a lot of flair. Most of the walls, furniture in this design are always white, allowing the furniture to become more artistic and charming. Today, with the innovation in modern design, the Scandinavian color palette has been added new elements to create more vivid accents. As a result, luxurious pearl, terracotta and rusty pink tones are replacing soft pastel tones to add warmth and personality to the home.
Material, substance
Scandinavian design style favors soft and natural materials. Therefore, the floor will be selected with light wood such as oak, pine or ash, while other items will prioritize materials from wool, cotton, etc. to create a cozy feeling. The interior is decorated in Scandinavian style full of art. In addition, to increase the interest of the general look of the room, the arrangement of soft layers such as blankets, cushions, carpets with different textures is also a solution that is widely applied today.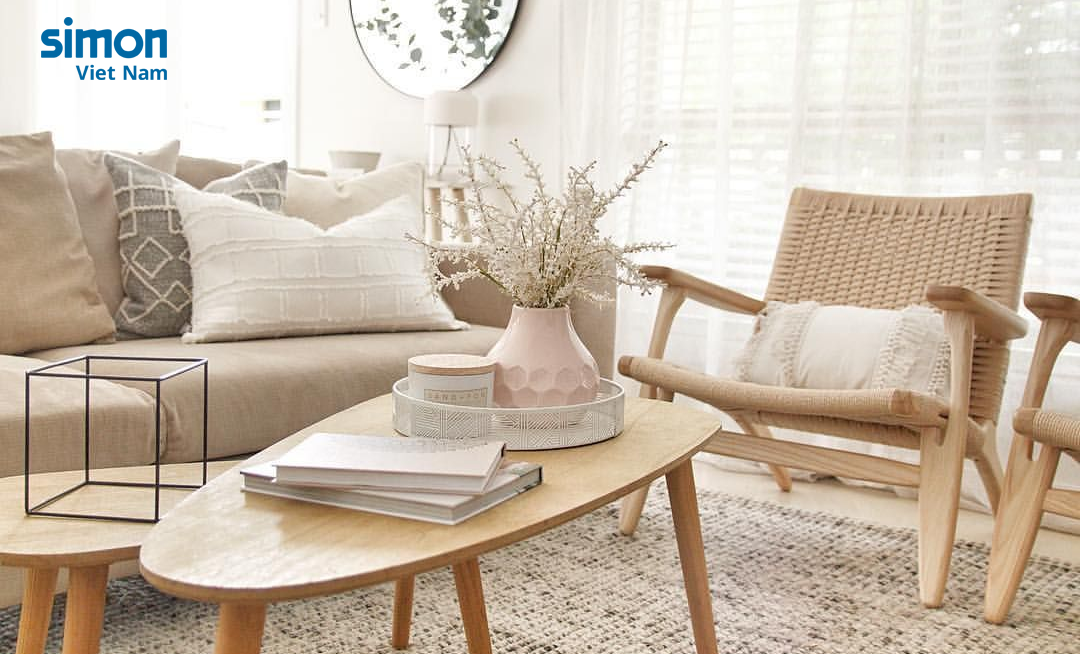 Cubes
With a combination of art and practicality, coziness and vibrancy, Scandinavian style also chooses interiors with many unique features of shapes. Not being restrictive and rigid in shaping the apartment, Scandinavian encourages flexibility and softness in the details of the furniture. A soft sofa, a pot of green plants, a few branches of fresh flowers, even a small switch can decorate a dreamy home while still maintaining the friendliness and minimalism of Scandinavian design in the design. furniture. Scandinavian design style room space combines furniture with a variety of shapes.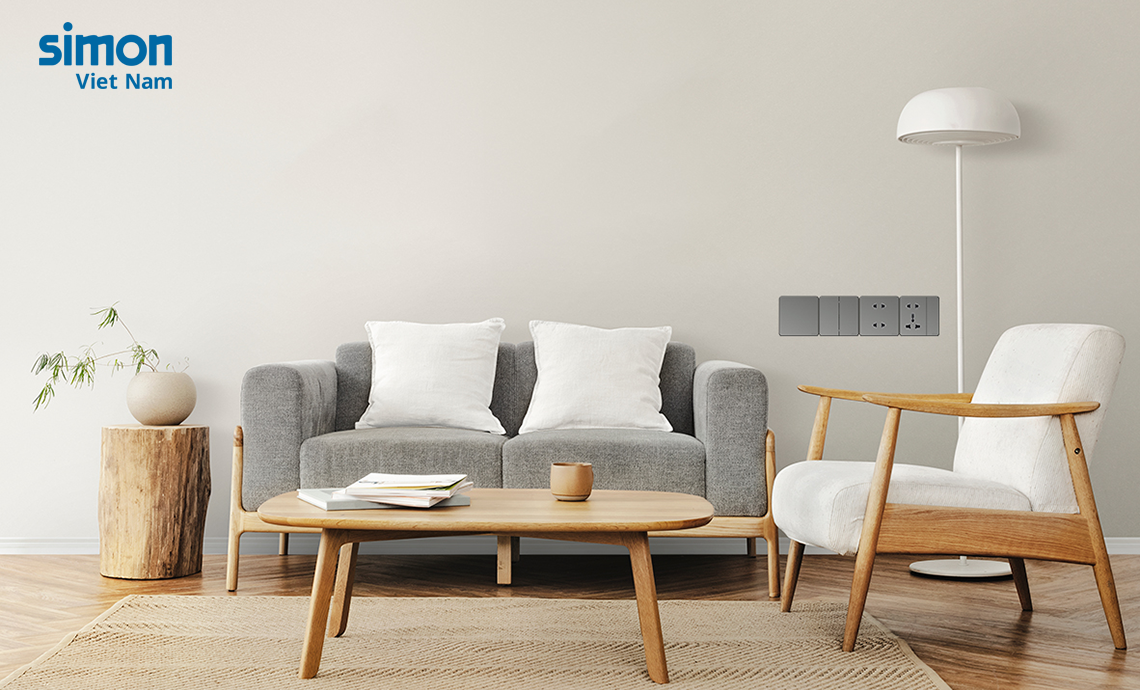 The light
Lighting is the most important point to keep in mind when designing a Scandinavian-style space. The combination of natural light from large windows reflecting in with layered artificial light will be a perfect complement to each other.
However, the lighting equipment also needs to be minimalist and neutral to match the cozy atmosphere of the house. Recessed spotlights, panel lights, downlights or sensing lights are recommended options to create Scandinavian style in interior design.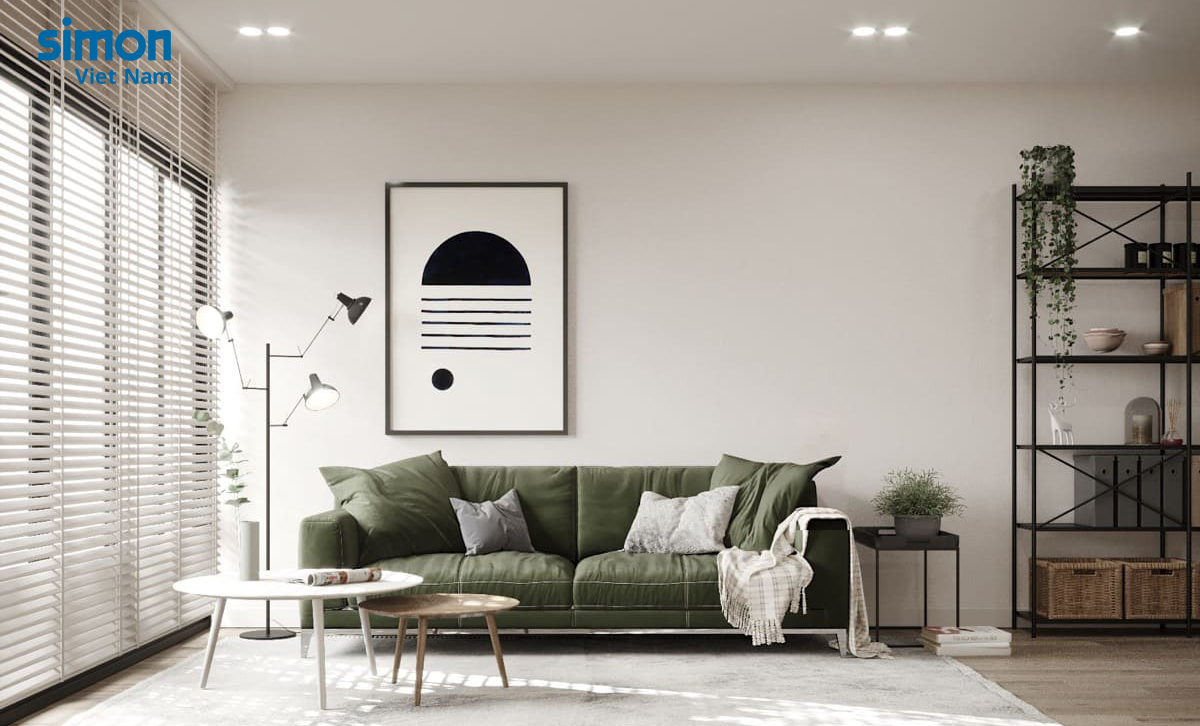 If you are still wondering about the appropriate lamp designs in the apartment layout, you can refer to the lamp collections. Olot, Duro, Valor by Simon for more Nordic Scandinavian interior decorating inspiration.
The houses bring Scandinavian style All bring home owners and family members warmth and comfort. Besides, you can also innovate a few suitable features to make it unique, new and familiar to you!
>> Maybe you are interested: Minimalist home decoration trend