Recently, Simon Vietnam Electrical Equipment Joint Stock Company (Simon Vietnam for short) has received many messages and calls from many candidates applying or wondering about online data entry jobs, enter the code above. mobi app called "Simon" – This is NOT an app owned by Simon Vietnam or job postings not posted by Simon Vietnam.

According to the information provided by the candidates, these are part-time jobs (referred to as assignments), the person who completes the task will be paid a commission. With a lot of commission levels for the first time performing the task: 30K, 50K, 80K,... When individuals interested in job postings, they will be directed to Telegram or Zalo groups for job instructions.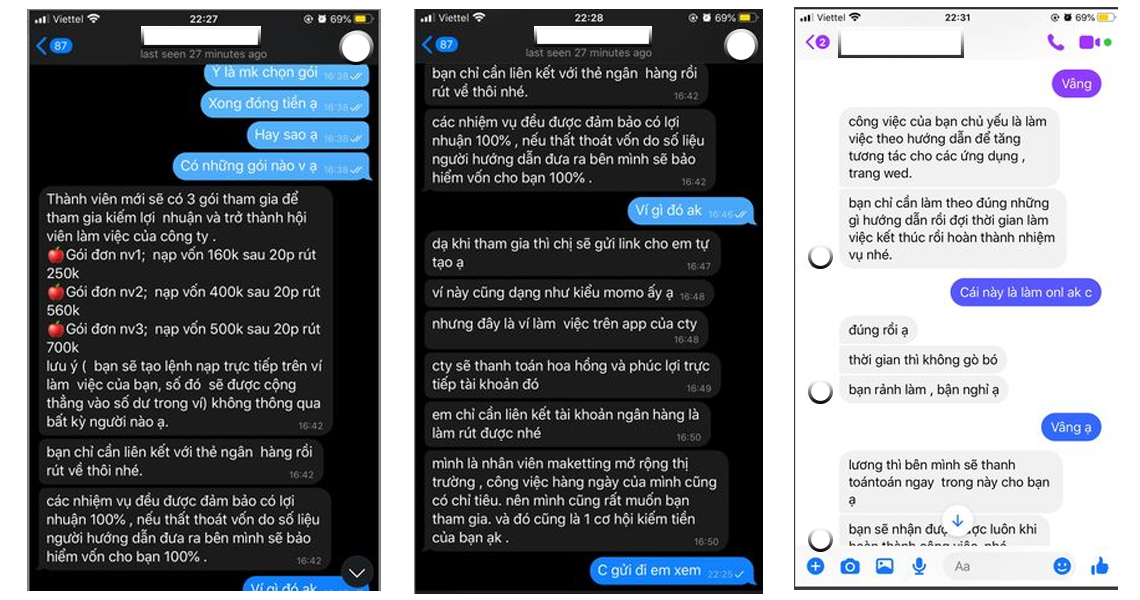 Notably, these groups use image information on Simon Vietnam's website "simon.vn" to post information on job search forums as well as use Simon Vietnam's information to introduce to participants.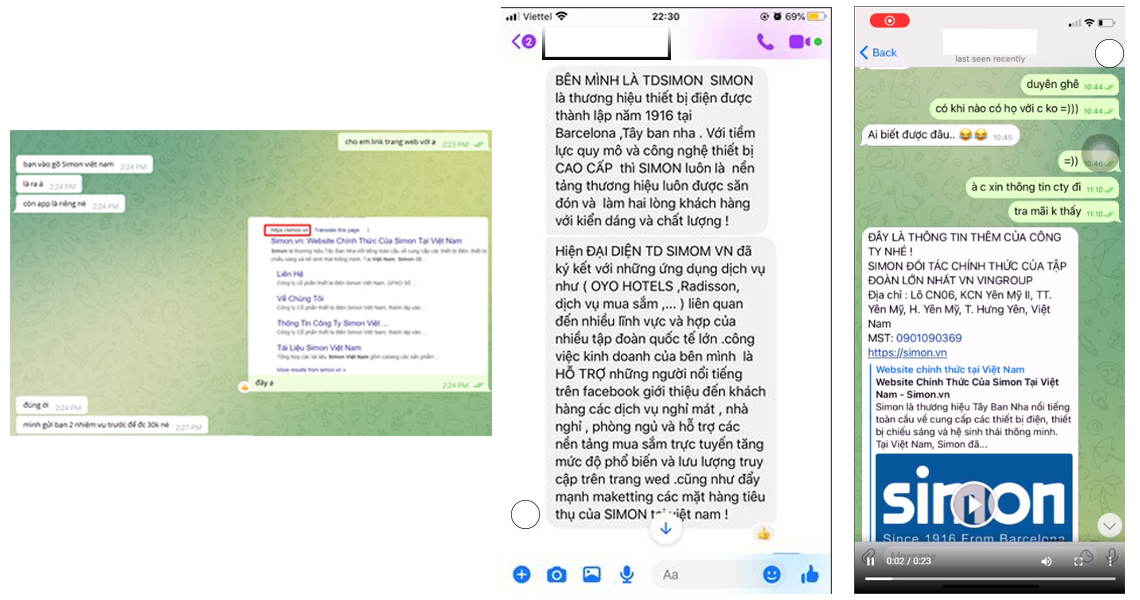 As far as we learn, to become a member and participate in the work, the participant must pay the amount. There are a variety of participation fees and a promised resend commission. According to information, some individuals participate in performing the tasks of the above scam group. They have transferred money many times and leveled up to complete the task, the later the mission, the higher the transfer amount and the amount of commission received also increases.
Simon Vietnam Electrical Equipment Joint Stock Company would like to announce:
Simon Electrical Equipment Joint Stock Company Vietnam is a company specializing in the production and sales of PPR products and equipment for the lighting industry, electrical equipment and plumbing. Simon Vietnam does NOT have business forms such as: Supporting celebrities to introduce resort services, motels, rooms, supporting online shopping platforms, ...
Simon Vietnam does NOT recruit any form of work (membership payment, part-time job, ...) and task completion (online data entry, code input on mobi app, ...). The above recruitment jobs are having a group using Simon Vietnam information to commit fraud with unclear purposes.
Any individual or organization that sees the above recruitment information, please send it to Simon Vietnam at the following information: Hotline/Zalo: 088.600.2825
Any individual or organization that exchanges and participates in the above recruitment forms must be at their own risk, and Simon Vietnam will not be responsible.
Simon Vietnam will proceed to send the authorities to investigate and handle the act of arbitrarily using information about Simon Vietnam.
We hope that candidates will be wary of unorthodox information to protect themselves and their families. Please share and inform your family and friends to be wary of new sophisticated scams today.
Best regards!