Sockets - rectangular switch Not only familiar but also become indispensable accessories for Vietnamese families. In particular, for homes with investment in design and aesthetics, each interior detail such as socket switches is also very important in the selection. In particular, Simon's rectangular switch is a product line that is highly appreciated by many architects.
Beautiful, classy design
Rectangular switches are a popular style in oriental homes. It has become an indispensable "accessory", highlighting the style and lifestyle of the owner.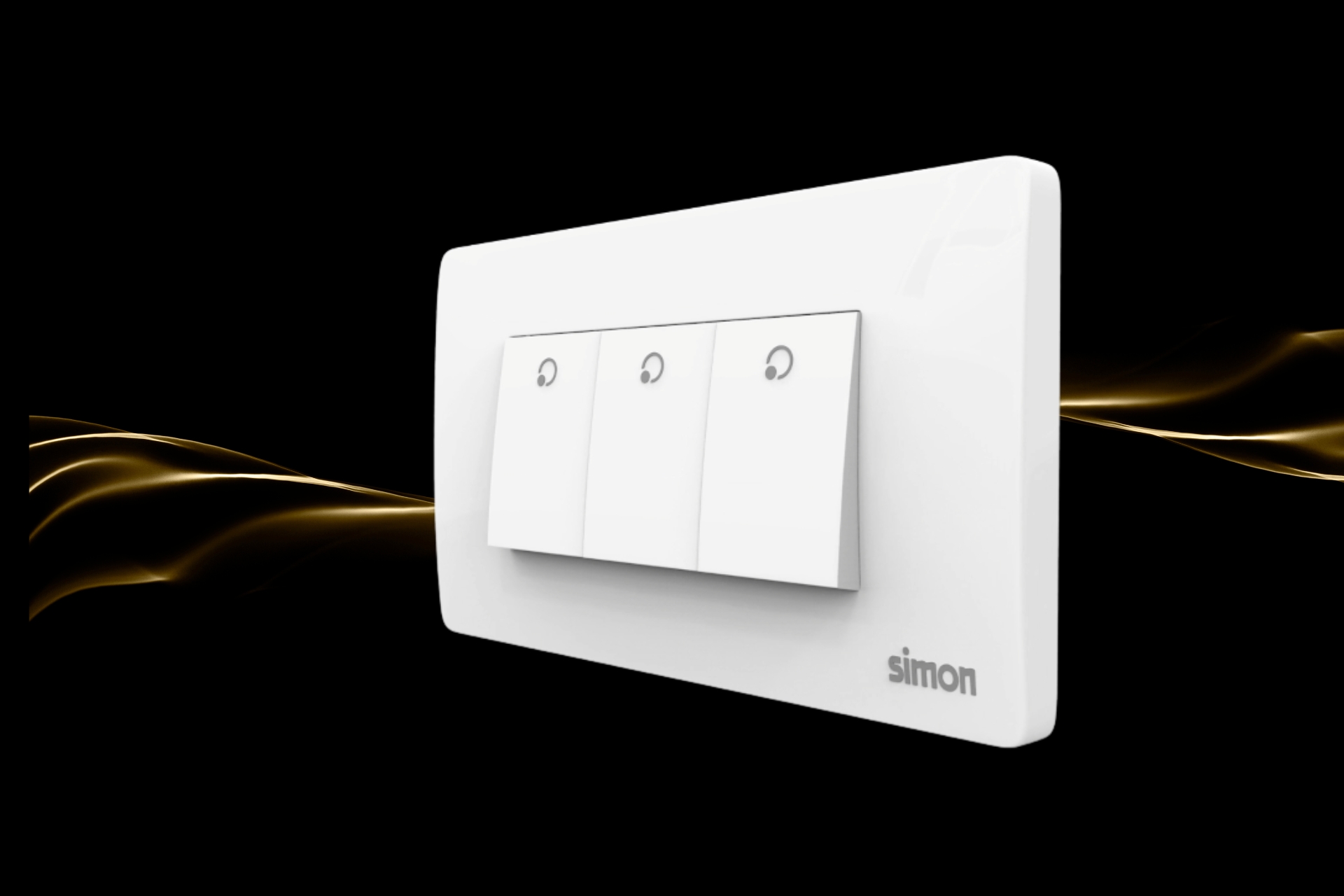 Understanding that, Simon has designed a luxury line of rectangular socket switches suitable for the domestic market. As for the socket – the Simon rectangular switch has 4 square edges and soft corners. The bezel of the socket – the Simon switch has a graceful curvature, creating a focal point and providing a refined on-off experience. Especially when the key surface is treated with glossy technology, smooth spray, creating a different feeling with popular product lines on the market.
Going beyond function, Simon switches are also a delicate decoration for your home. With white, champagne, and gray versions, the interior space becomes more harmonious and balanced, whether it is in a minimalist or classic and luxurious style.
Versatile, easy to replace many functional beads
When it comes to the rectangular Simon product lines, there are a variety of function keys. So the Simon rectangular socket-switch is definitely the perfect choice for those who want to minimize the number of drill boxes on the wall. With just one bezel, Simon will help you get the most out of it.
Assuming in the same location that you want to plug in a network outlet, TV socket, or power outlet, Simon will help you with that. With only one negative base and bezel, you can choose from many odd functional beads to replace and use. As a result, the space of the house will be enhanced many times the utility.
>> See more: Square socket - Highlights for every space
Enduring with time
Simon product lines all use high-quality PC and copper alloy materials. For the socket, it is tightly connected to the base, increasing the certainty when plugging and unplugging, preventing jostling and increasing the life of the product.
Besides, the Simon rectangular switch also uses silver contacts to increase electrical conductivity, reduce spark movement and prolong the product life to more than 40,000 times on and off.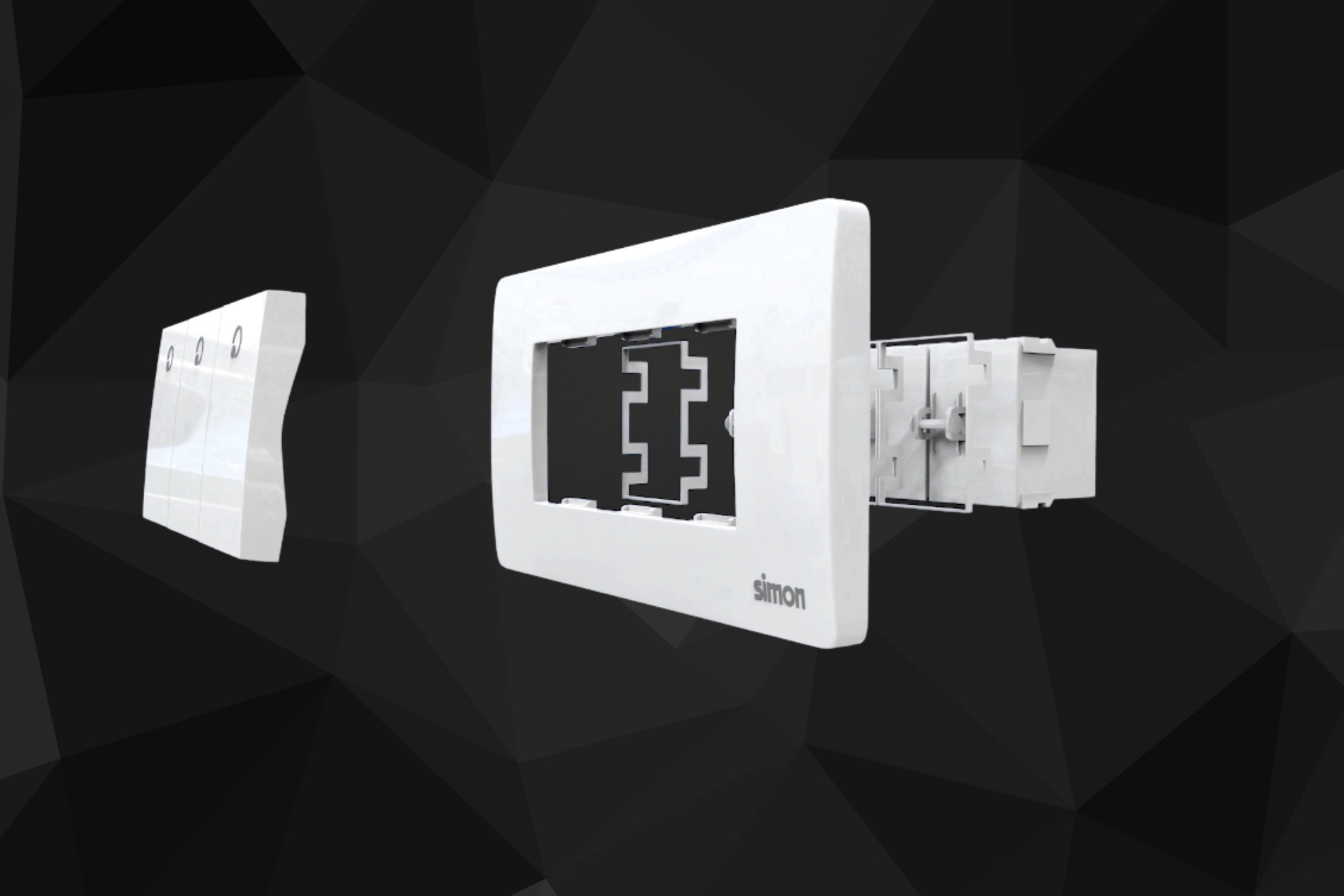 The Simon rectangular socket and switch is designed with a large wire hole, which can accommodate 2 4mm2, 2.5mm2 or four 2.5mm2 conductors for convenient installation. In particular, the socket also uses a wire-catching mechanism with a clamp, which increases electrical conductivity and avoids wire breakage during installation and use. As a result, the socket ensures absolute safety for the user as well as the household electrical system and is suitable for the habit of using a variety of plug pins of different sizes.
In addition, Simon Socket applies an automatic locking mechanism, providing strong protection. In addition, the operation of plugging and unplugging the power outlet is also extremely convenient and easy. The protective port of the socket is made of high-quality PA66 material, anti-knock, preventing the wrong socket, safe for families with young children. Super strong base structure, high strength, no deformation after long time using with more than 10,000 times of unplugging.
Suitable for many interior design styles
Simon rectangular switches and sockets are suitable for many different design spaces. Whether in modern, classic or neoclassical style… Simon has products to meet the requirements of customers. In particular, with in-depth research and attention to the needs of the market, Simon always pays attention to creating beautiful, modern and convenient lines of switches and sockets. The brand's product lines are bold in art, enhancing the living space.
Currently Simon has two lines of unique rectangular switches, with different styles. Product Line socket switch K1 . series inheriting the traditional beauty and promoting the quintessence of modern architecture, bearing the characteristics of Asian culture.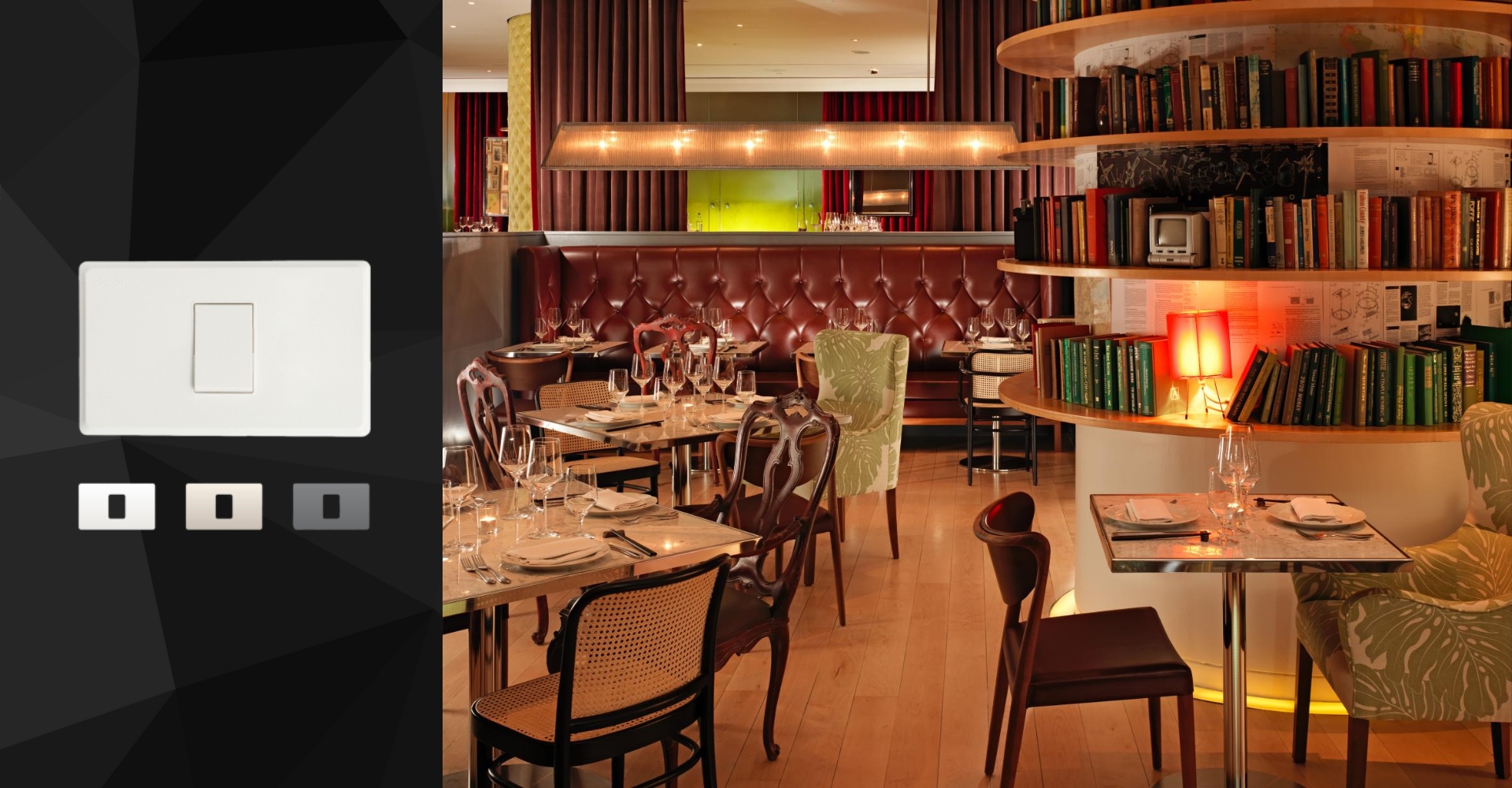 Besides, K1V combines more creative styles to create beauty for the product. Therefore, this series is inspired by the combination of friendliness, elegance, traditional Asian features with the strong, decisive and intense in ancient Western architecture.
The two product lines of Simon's rectangular switches mentioned above show sophistication and are suitable for Vietnamese architecture and living space. Therefore, you can choose the right product line according to the design style of the house, highlighting the general style of the living space. Also if you have questions or need more information about the product Simon's high-end electrical switch Please contact us for answers and advice.