Last May, Simon Vietnam signed a contract to sponsor electrical and lighting equipment for the flood-resistant house program under the Sustainable Community Development Support Fund (Living Fund), with the aim of building safe houses. sustainable livelihood development for poor people in areas affected by natural disasters and climate change.
The Living Fund, formerly known as the Anti-Flood House program operating since 2013, is a not-for-profit social fund with the mission of building an ecosystem in which there are: Sustainable Community, Sustainable People and Sustainable Environment. "Flood-resistant houses" is an important program that the Fund operates with the role of promoting and supporting people in areas affected by floods, natural disasters, etc. to build safe houses and gradually improve them. and sustainable livelihood development. A special feature of the project is the way the Living Fund encourages the initiative in people, encouraging them to confidently create a new life of their own. Instead of being "given", the beneficiary is "joined" to participate in the completion of their own house with their own efforts and reciprocate the remaining funds.
Simon highly appreciates the role and great results that the Living Fund has brought to the socio-economic development in more than 10 years of operation. As one of the sponsors for the program, Simon wishes to donate electrical equipment and lighting equipment suitable to the climate and weather in each locality, contributing to building safe flood-proof houses. The most convenient and complete.
Setting the goal of business development on the basis of community benefits, Simon is committed to accompanying and actively supporting the project's activities, bringing practical values and spreading good things. for community. 
The program of anti-flood houses includes 2 projects: "Safe House" and "Happy Village"
SAFE HOUSE project with 4 main activities:
Coordinate with beneficiaries, local authorities to design, supervise and build safe houses;
Support part of the cost of building houses, households with workers and the rest (cash, building materials,...);
Research and apply models of houses adapted to each type of disaster.
Link various resources to support people.
The operation area of the SAFETY HOUSE project is implemented in 11 provinces, including Quang Ninh, Ha Tinh, Quang Binh, Thua Thien Hue, Quang Tri, Quang Nam, Khanh Hoa, Soc Trang, Hau Giang, Dong Thap, An Giang…
HANH PHUC VILLAGE project has been taking action according to the following objectives:
Reducing the impact of natural disasters
Improve the quality of human life
Preserving the local cultural identity
Improve and protect the environment (ecology, living, production, ...)
The operation area of the HANH PHUC VILLAGE project is carried out in Bac Tra My and Nam Tra My - Quang Nam province.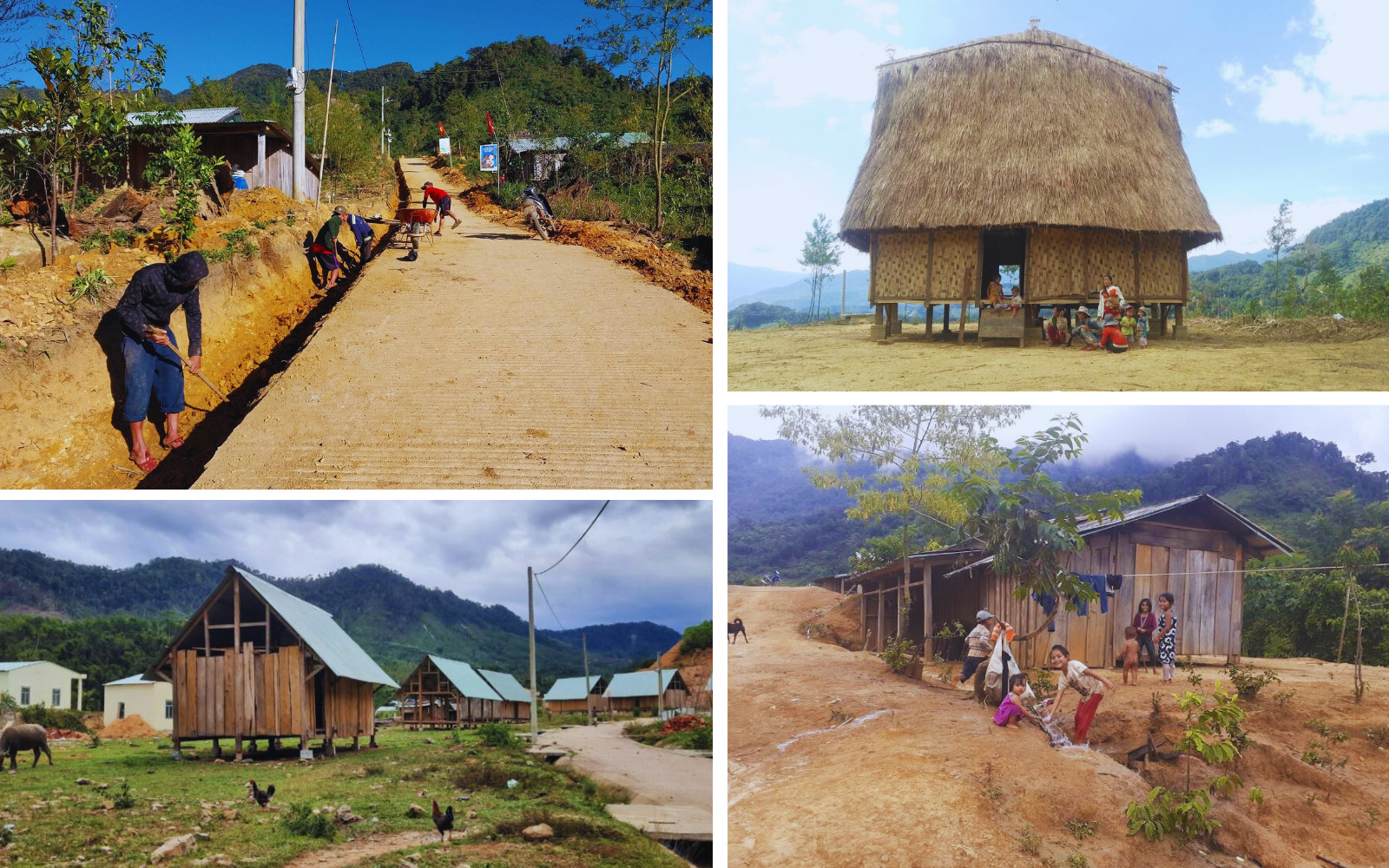 Follow Simon's journey to accompany the Living Fund to the Houses "Safe House" and "Happy Village" Please!