S5 is a completely new product line, researched, developed and manufactured directly at the Simon Vietnam factory. The product line was officially introduced and launched to customers on August 19 and received a lot of attention. This promises to be the main socket switch line of the competitive brand in the segment of apartment and resort projects in the near future.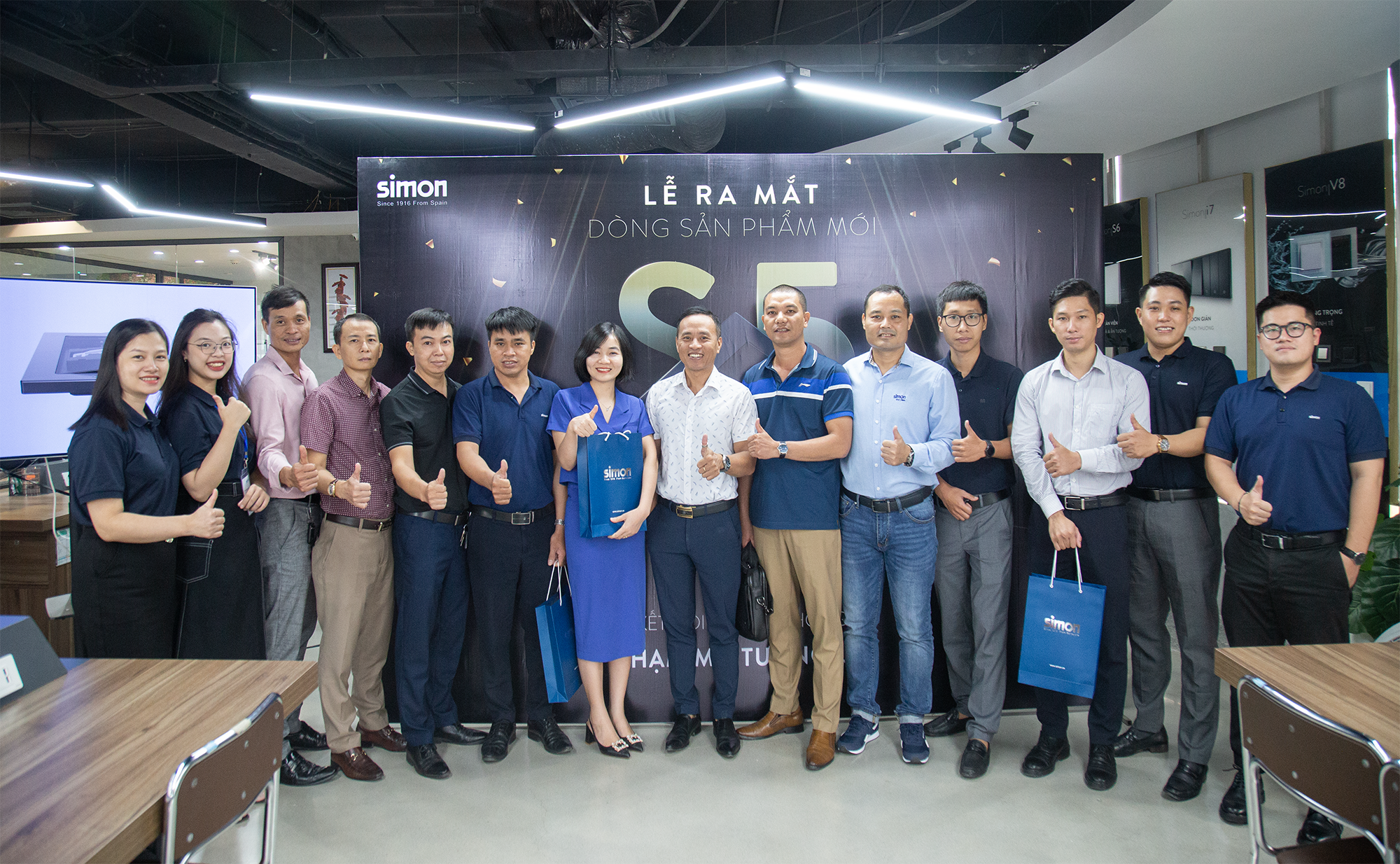 Inspiration of the Simon S5 Series
S5 is a combination of tradition and modernity. The designs of the Series carry imprints and characteristics that are both familiar but also selectively innovated to bring a unique style. It is the result of constantly improving, evaluating and creating our own "past" to upgrade and bring to consumers products that are not only suitable for use in the current space but can also Compatible and trendy in all future architecture.
Choosing to identify the image as S5 and mirror image, the newly launched series contains the message: In every person there are always traditional and modern elements, there are always 3 forms of time: past, present. present and future. Illuminating, reflecting, and looking back at ourselves through our beings, regardless of context, is a way for us to connect and fuse those connections together. Borrowing the symbolic image of reflection to represent Series S5 Simon as a product line Create from the familiar but always project towards something new and different. It is a combination of traditional and modern design elements, perfected from an aesthetic perspective, to bring a new and more trendy experience to users, whether now or in the future. .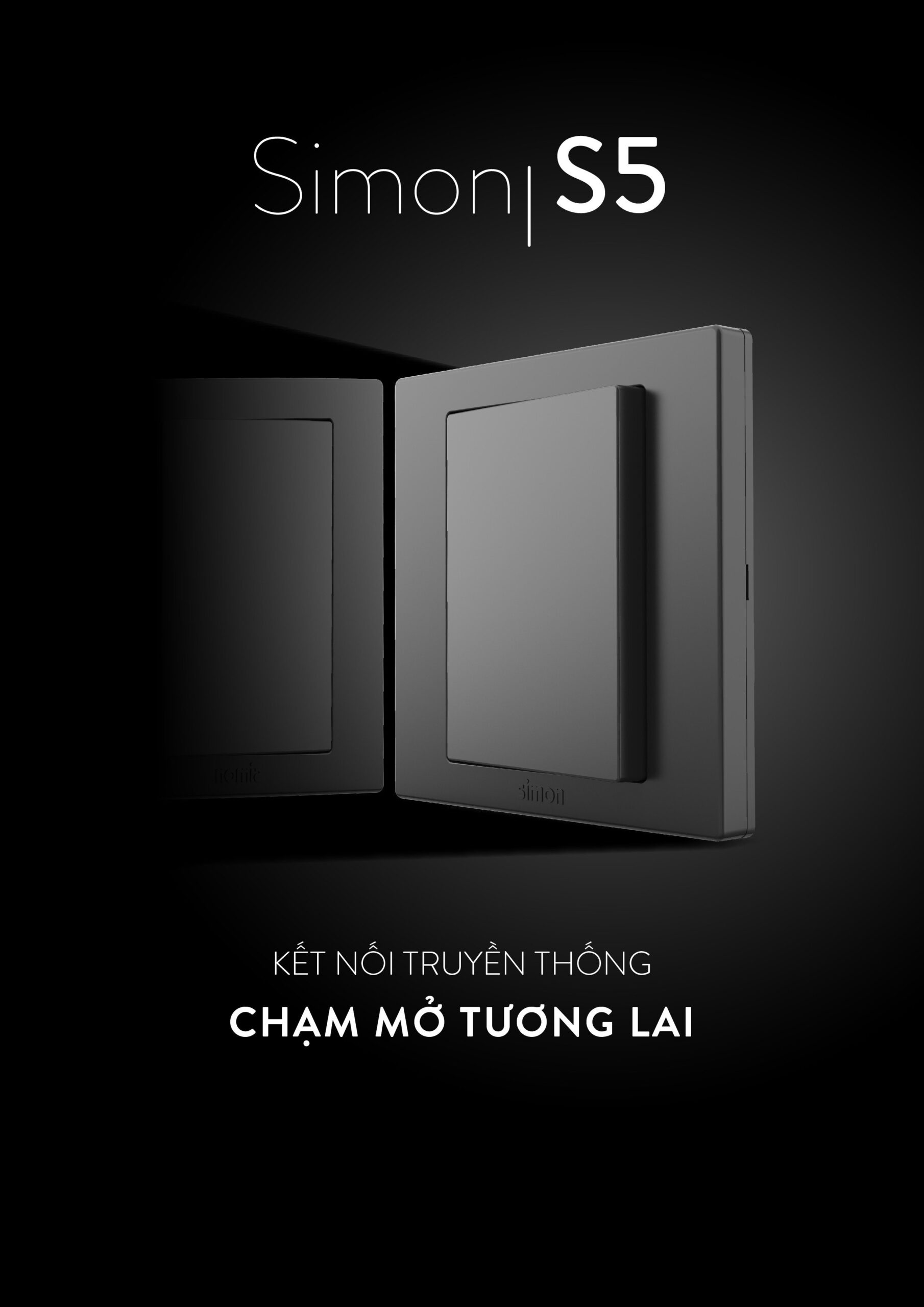 Commitment to quality
Always keep your commitments "Many factories, one quality" In production, the S5 product line fully meets Simon global standards. Every detail of the switches and sockets is meticulously researched, thoroughly tested, and undergoes a rigorous testing process.
The product surface is made of fire-resistant, UV-resistant PC plastic that is durable over time. The red copper part is highly conductive, has good elasticity, large plug contact area, strong pins, ensuring sensitive operation after more than 10,000 times of plugging and unplugging. Besides, square socket The S5 has a safety cover to help protect electricity users, especially children.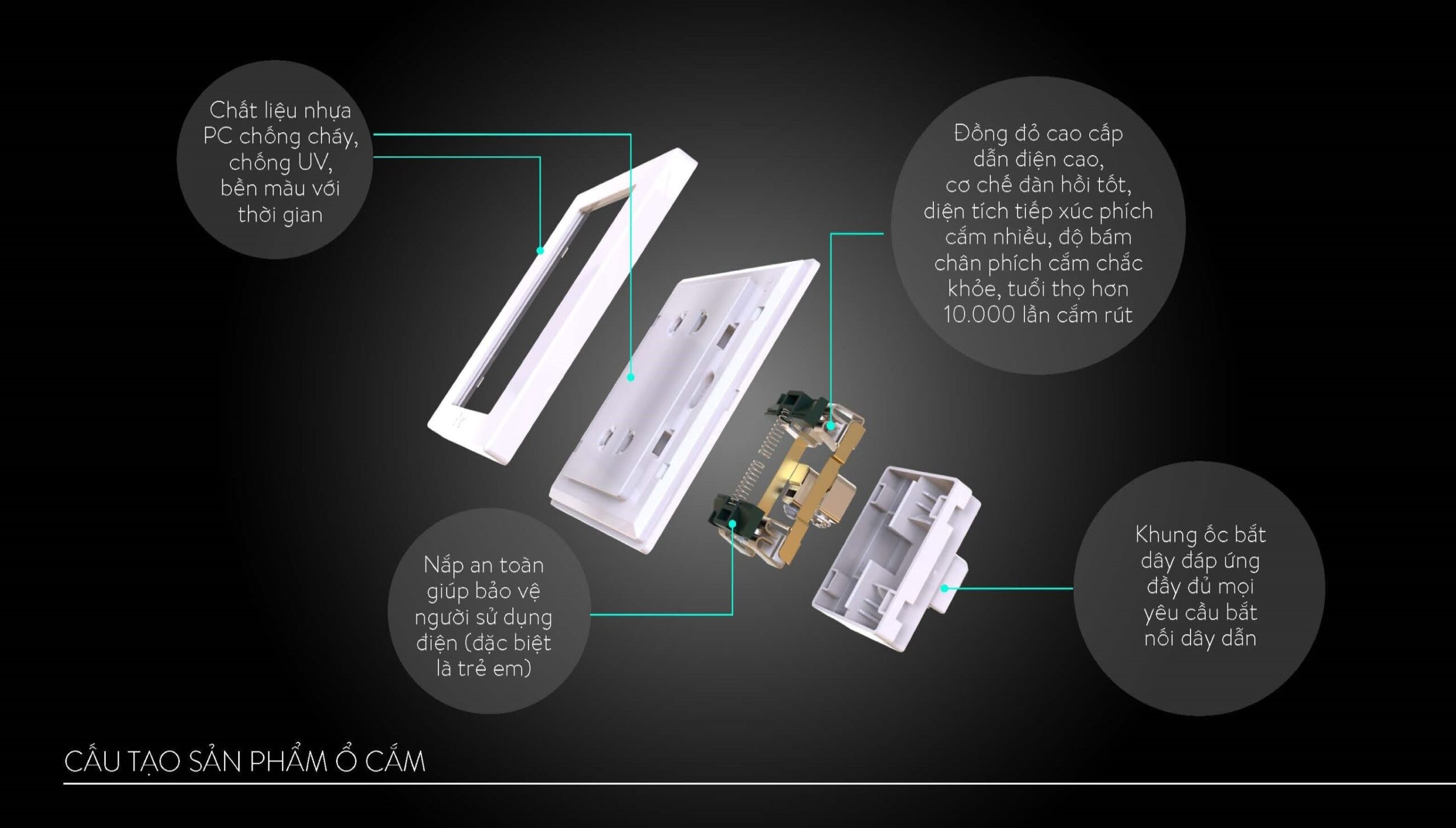 The S5 switch has a switch bead lever that ensures durability and reduces key jamming. The product launched to the market has a lifespan of over 40,000 on-off uses. The flexible operation of the switch bead is due to copper pins, levers, silver alloy contacts, good electrical conductivity, and limited arc generation. In particular, with the new design, meeting the flexibility in turning on and off, the S5 mounting frame will have 4 screw holes, making it easy to install even when the base is fixed.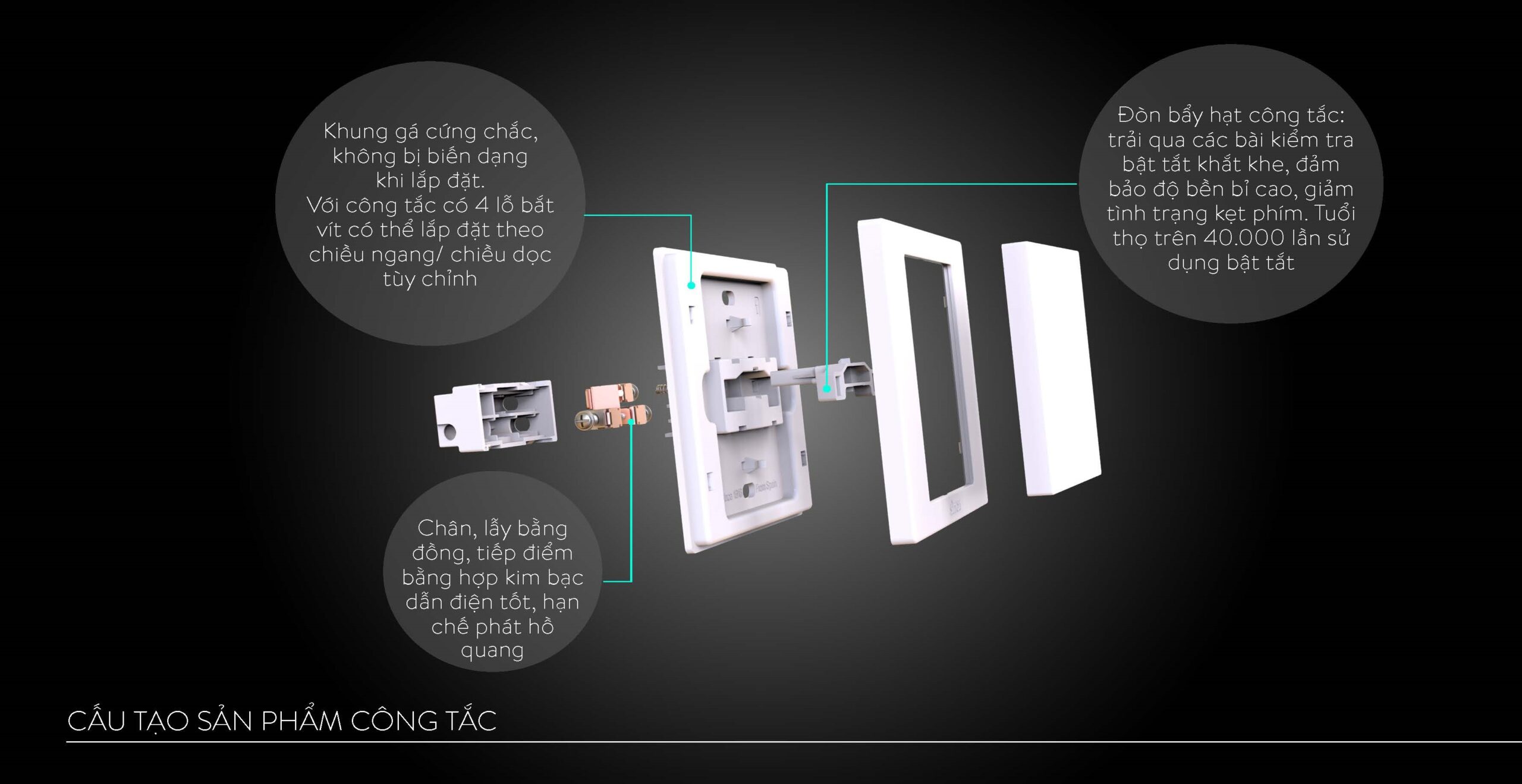 Having developed from the inherent "heritage" of the Spanish brand, S5 also captures local needs and aesthetic trends of the time. Simon's new series is expected to create high standards, meeting the strict requirements of Vietnamese urban architecture. 
Classy products, worthy of space
The S5 switch brings a new experience to users with its square design and wide buttons. Besides, in this new version, the mounting frame has 4 screw holes, making it easy to rotate and install. Thanks to that, customers can choose how to use the toggle horizontally or vertically according to family habits.
Applications of the S5 product line can be in many different spaces. Whether in an apartment with classic, rustic, retro style or hitech, minimalist, modern style,... S5 enhances the delicate beauty according to the homeowner's interior preferences. Thanks to that, S5 creates inspiration for liberal and free creativity for those who love and pursue luxury style and lifestyle.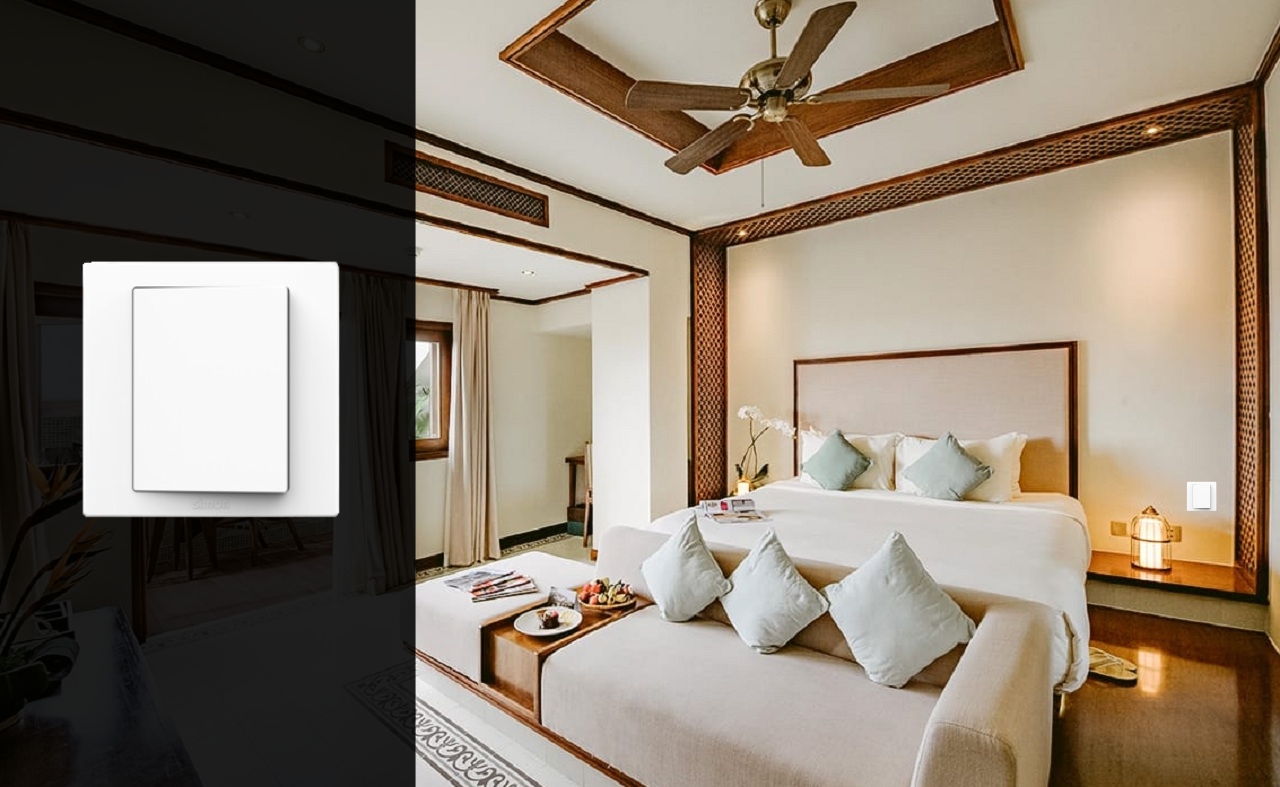 Besides targeting high-end apartments, S5 also serves high-quality hotels, resorts or public buildings. Simon creates compatibility for a variety of real estate models and creates a new mindset of interior ownership.
Simon will launch market access activities from September. The brand expects that in 2023-2024, the series Simon S5 With the development and improvement in R&D, it will be present in many high-end and luxury projects in Vietnam, creating interior spaces with new aesthetic values in the future.
>> See more: Find out the types of luxury socket switches for smart home