The humid environment not only makes the walls and floor moldy, but also sometimes causes the switch sockets to fail, short-circuits leading to fires and explosions and other electrical accidents. Therefore, using the Simon waterproof box will help protect the safety of the family's daily electricity.
Product Features
Simon waterproof box achieves a strict protection level IP55, which prevents the ingress of dust and protects the product from water. Specifically, even when water is poured from the shower, thanks to the IP55 level, it can still protect the product from damage caused by water sprayed from all directions.
The box is made of high quality PC plastic material, which is fireproof, anti-corrosion and anti-oxidation, colorfast over time.
At the same time, the box is equipped with a sturdy rubber gasket and an air outlet that not only protects the switch socket from the harmful effects of external moisture, prolonging its life, but also ensures the safety of the user.
Easy to clean thanks to the flexible opening and closing box.
Simon's waterproof box user manual
To avoid excessive moisture eroding the switch socket, choosing the right installation location is also extremely important. Areas where waterproof boxes should be arranged include kitchens, bathrooms, balconies and other places that are often exposed to steam.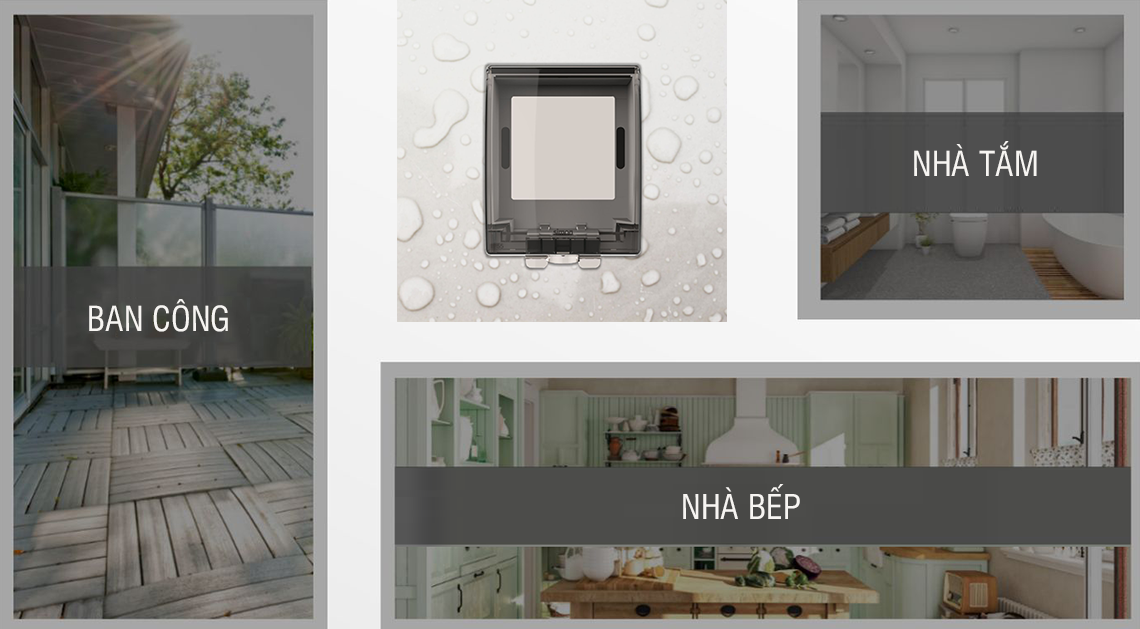 *** Note: Simon waterproof box has a variety of horizontal rectangular, vertical rectangular, internal and non-internal mounting types, exclusively for different lines of switches and sockets. Therefore, depending on the purpose of use, the user chooses the right product.