GUIDELINES FOR USING SIMON BRAND INFORMATION IN VIETNAM
1. Scope of application and subjects of application
– This guide prescribes the basic principles applied in relation to the Simon brand in Vietnam, which is managed by Simon Electrical Equipment Joint Stock Company (Simon Vietnam Company).
– This guide is the basis for building, managing the brand and promoting the image in a uniform manner, avoiding misunderstandings and misrepresentations within the territory of Vietnam.
2. Explanation of words
In these Regulations, the following terms are construed as follows:
– Simon brand is a combination of factors that make up Simon's reputation and competitiveness, expressed in tangible and intangible forms to recognize and promote Simon's image and reputation.
– Simon brand includes: Logo, information, products released from Simon Vietnam Company.
   + Simon logo: the symbol of the protected Simon brand + Simon information: Is the information about the operation of the Simon brand announced by Simon Vietnam Company: Product specifications, Introduction information brand, Announcement of brand activities… on information channels of Simon Vietnam brand: website, fanpage, youtube…+ Simon branded items: are items designed, manufactured and used Used to develop brand and promote Simon's image, containing Simon's logo or products: Poster, Banner, Catalog, Video...
– User is a unit, organization or individual that is allowed to use Simon brand assets in Vietnam with the consent of Simon Vietnam Company: Distributor, Agent, Partner, Application Press and media…
3. User Manual
- Simon logo:
+ Logo must be displayed clearly, sharply, with correct colors and proportions according to instructions.
+ Logo size can be changed to fit the design publication, but must strictly adhere to the following rules:
 Color: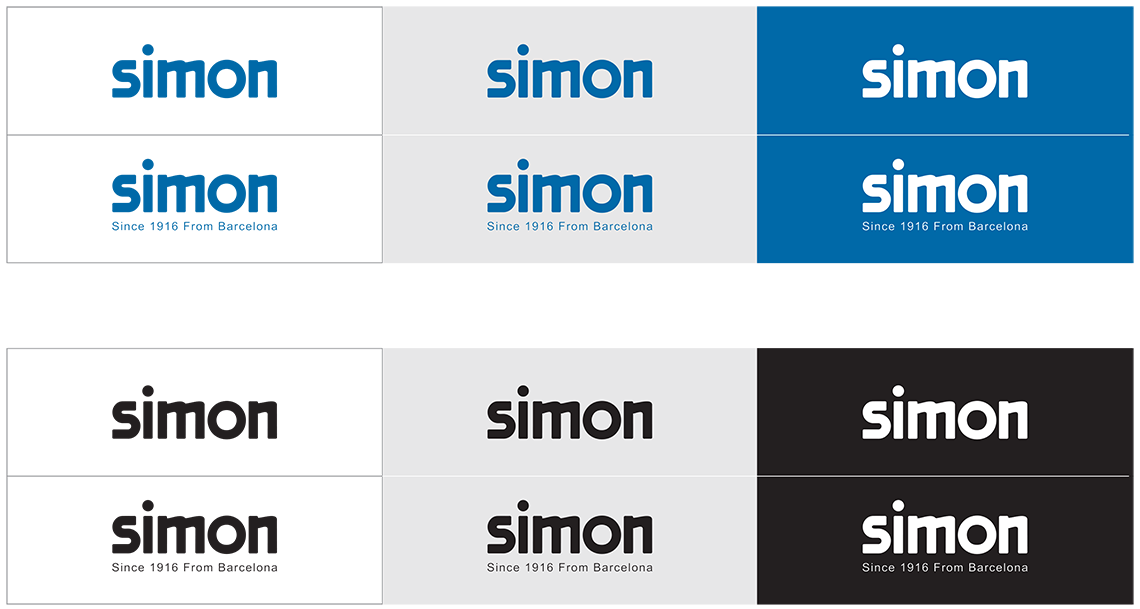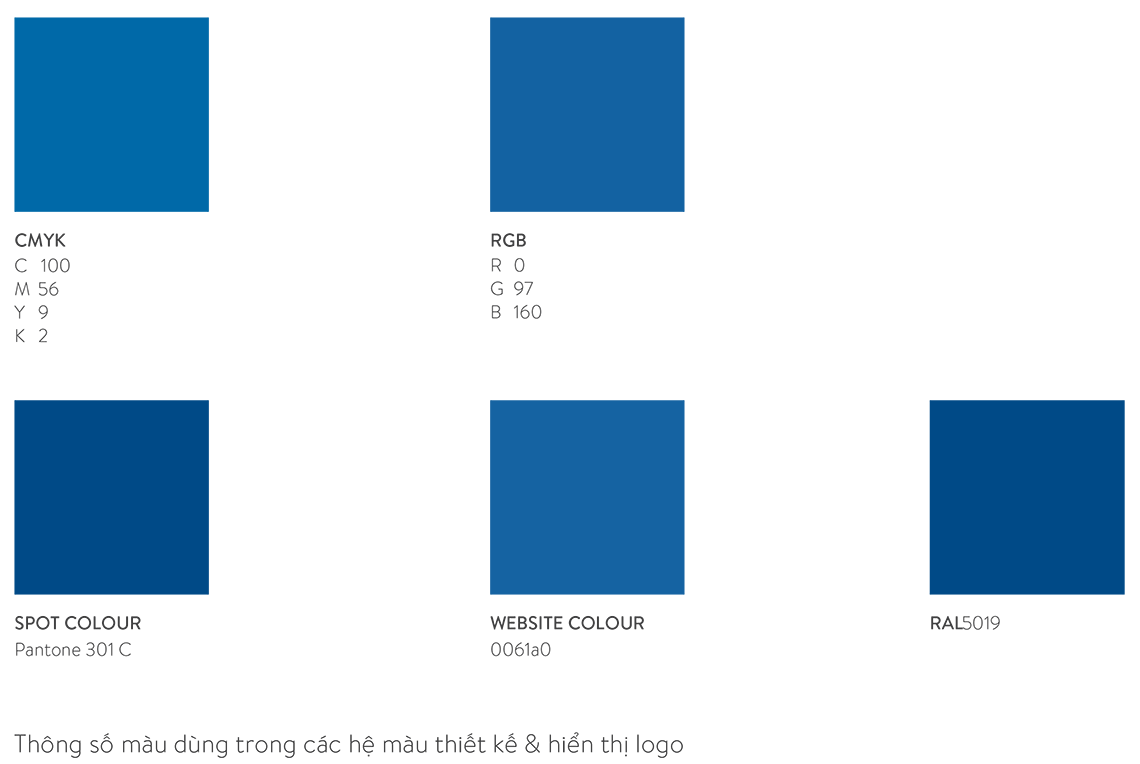 Safe distance:

 Minimum size: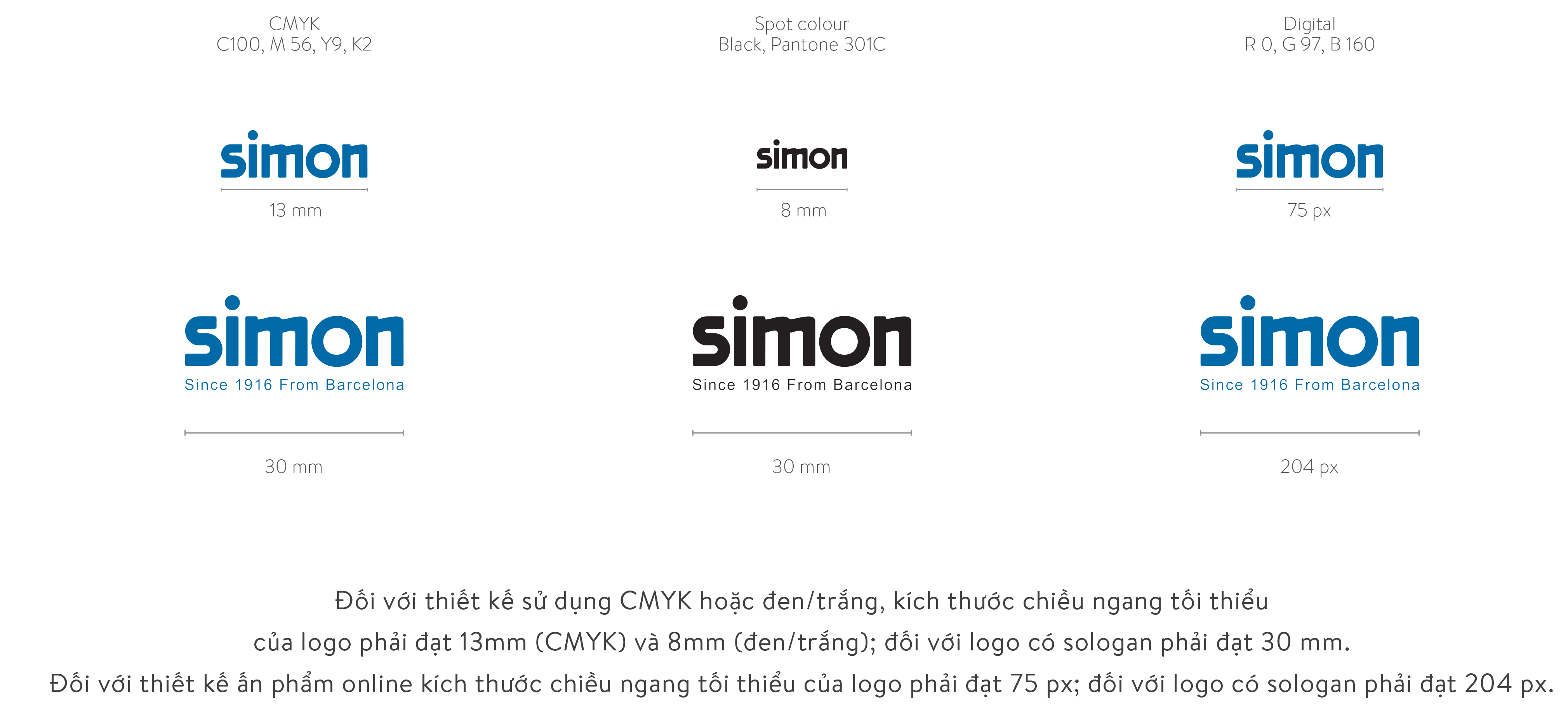 Font: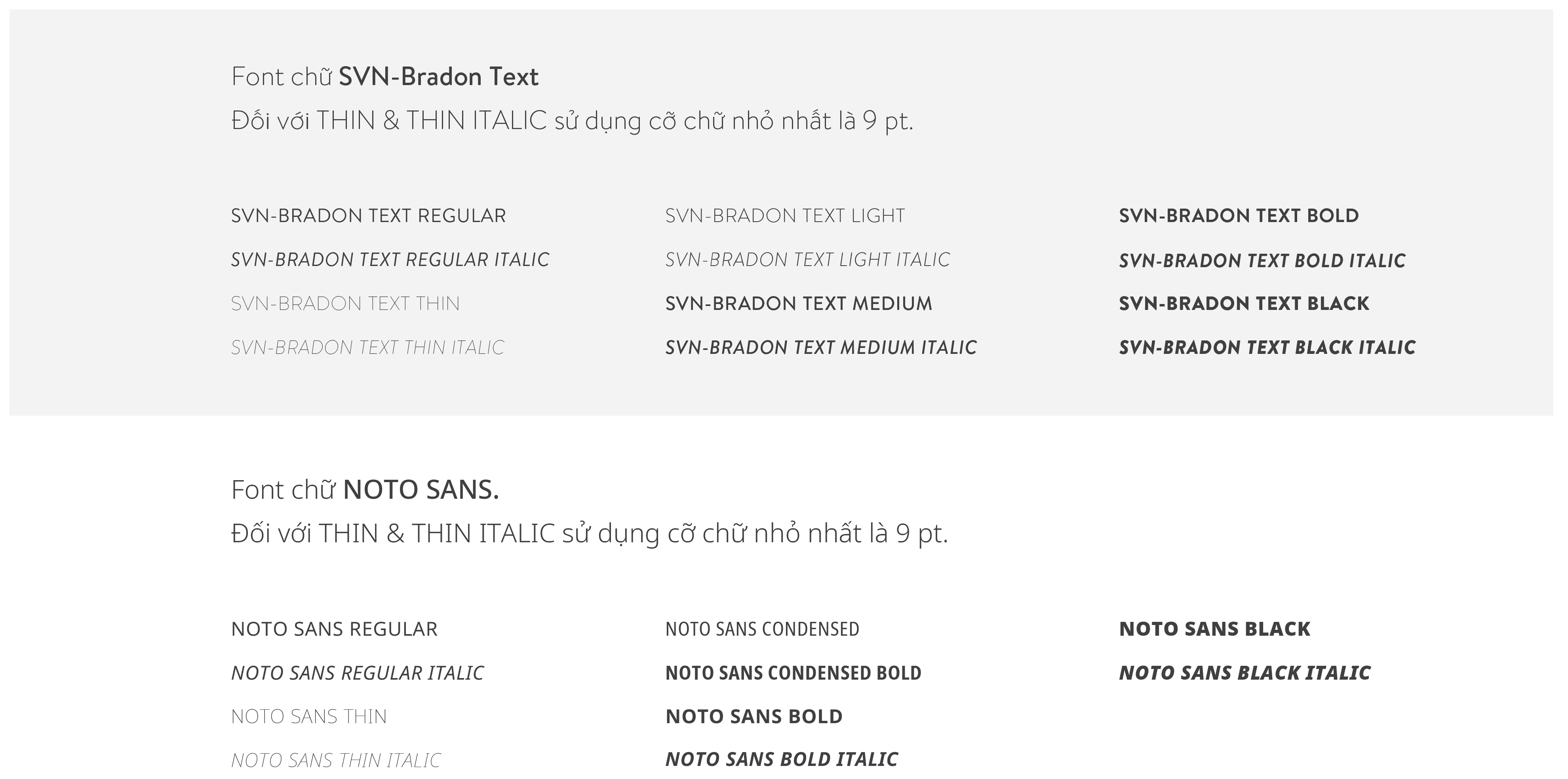 Download Logos: 

Download Logo Positive HERE.
Download Logo Negative HERE.
Information of the Simon brand:
+ Ask for exact, verbatim citations.+ Cite the source clearly.
– Simon-branded items:
+ Use branded items that are accurate, high visibility, formal, and aesthetically pleasing.+ Do not arbitrarily edit without the consent of Simon Vietnam Company.
4. Rights and obligations of users of brand information
– Responsible for preserving the Simon brand during use.
– Fully comply with the regulations of Simon Vietnam Company in the process of using the Simon brand.
– In case Simon Vietnam Company discovers that the use of Simon brand information is incorrect, request the user to comply with the correction/correction/removal of information according to the guidance of Simon Vietnam.
– For cases of intentional misuse of Simon brand information in Vietnam, Simon Vietnam Company will handle it according to relevant provisions of Vietnamese law.
– If the user of brand information arises the need to edit images/information/publications for communication, promotion and sales activities, please contact Simon Sales Officer for support. Information support or Marketing Department of Simon Vietnam Company:
Phone: 0968 111 900
Email: info@simon.com.vn
Thank you very much for your understanding and cooperation!