From May 23-25, 2023, a team of experts from Simon Holdings' Research and Development Department (R&D) had a visit and worked at Simon Vietnam according to the training and development plan of Simon Group. . The purpose of the trip was to train knowledge about the RCU - Smart Home intelligent control system and discuss Simon Vietnam's R&D plan for 2023 and the following year.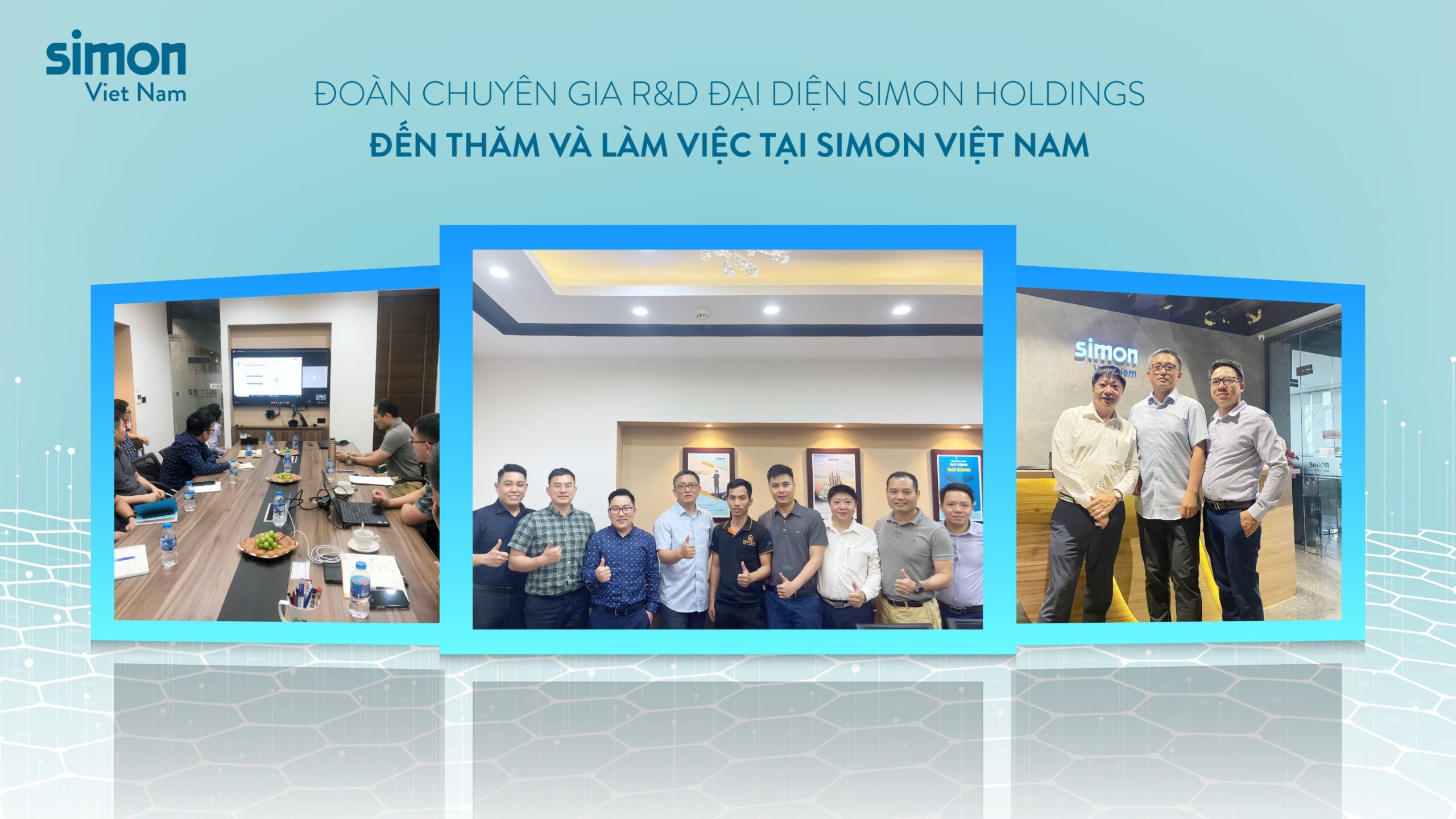 The working group includes Mr. Long – Director of Simon Global R&D Center with 2 experts Mr. Jimmy (Chen Yong) – Deputy Head of R&D Department of Smart and RCU systems, Mrs. LiPing (LiPing) – Head of Mold Department.
At the training session for Simon Vietnam's employees, experts provided a lot of knowledge about RCU-Smart Home - one of the product lines that Simon is operating and will be a strong consumer trend. promises a lot of potential in the coming years. Through this, employees have more knowledge about this field, which is also an important and necessary job for the development of the next plans.
The three training sessions received attention and reception not only within Simon Vietnam but also extended to distributors/Agents and large project investors. With dedicated sharing and clear illustrations from experts in the field of R&D, many new and confusing knowledge becomes easy to understand for all training participants.
Specifically, the content and purpose of each training session are clearly given:
– May 23: Detailed training on the RCU system, the meaning and difference of Simon's RCU system with other solutions, helping to improve skills, knowledge, how to deploy and introduce solutions of sales and technical staff R&D.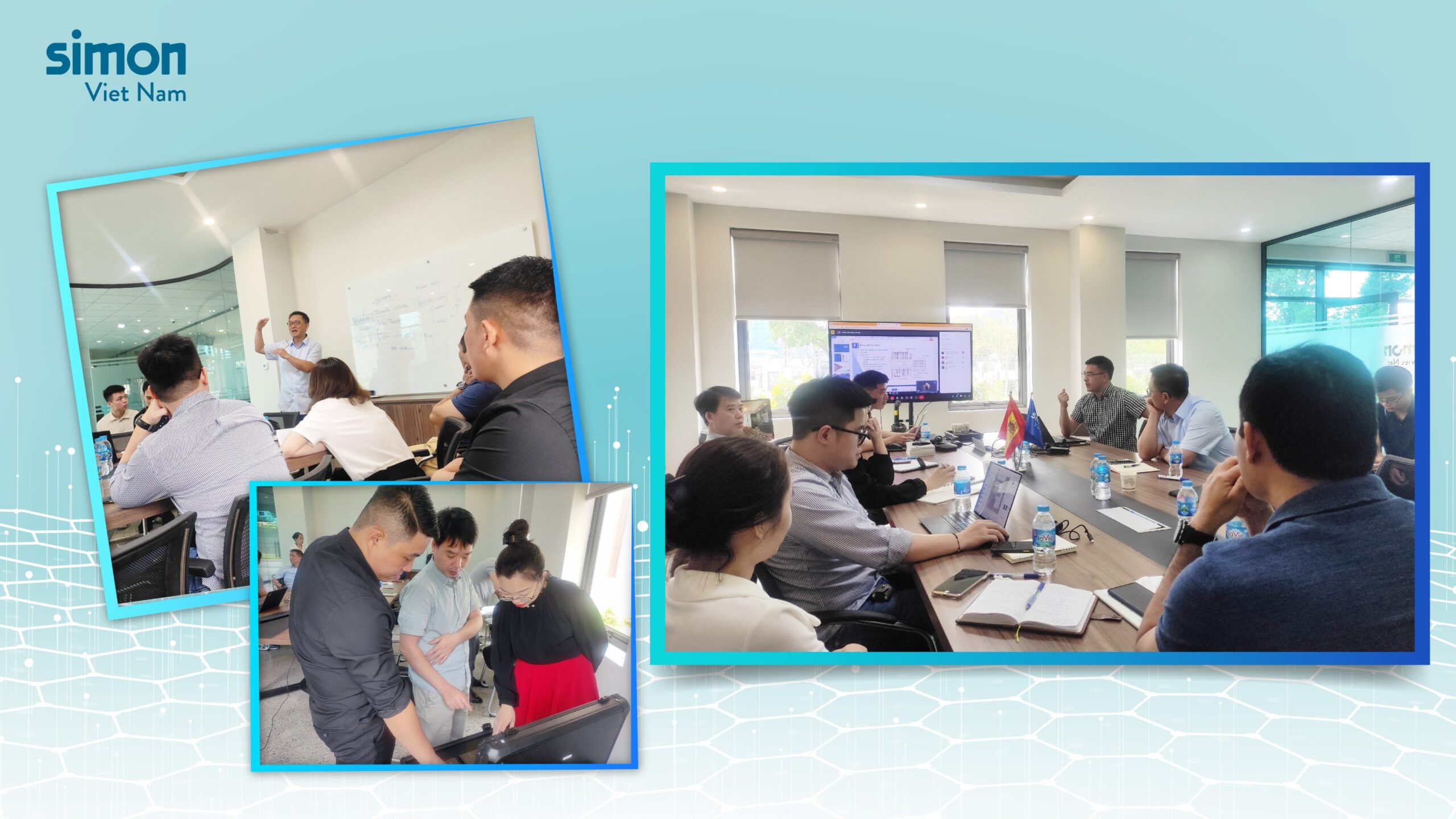 – May 24th: Experts answer questions and difficulties of Distributors (NPPs) / Agents deploying RCU system in the hotel to support and add more information about the system to help deploy RCU solutions effectively. more fruitful. Distributors/Agents, investors participate fully and actively discuss the issues raised.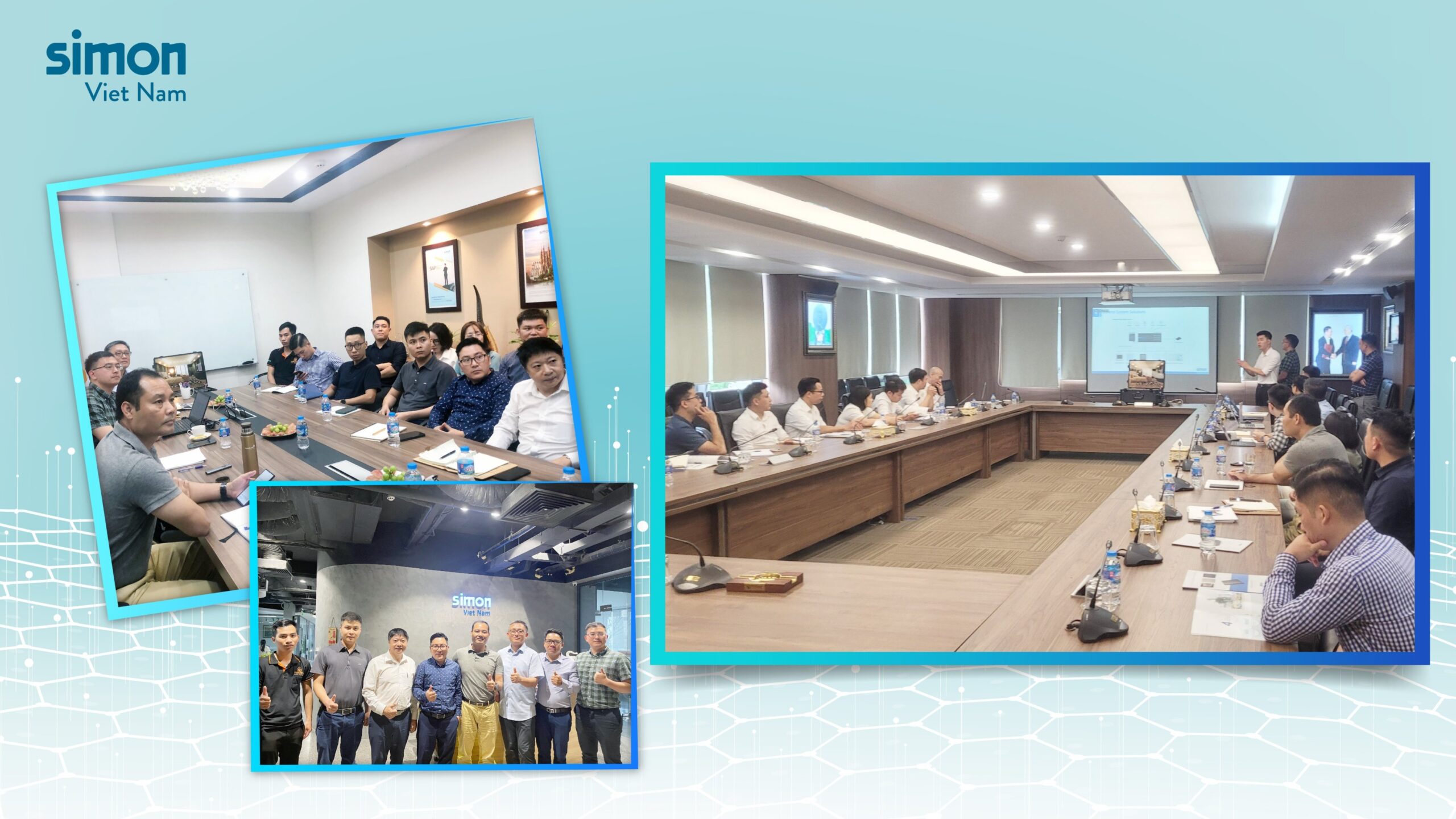 – May 25th: In-depth discussion on product research and development (R&D) plan in 2023 and R&D orientation in 2024.
Ms. Mai – Employees participated in a training session on shared intelligent system for the first time "At first, I thought that knowledge would be highly "technical" so I was afraid to understand it, but listening to the brothers and sisters present with examples and illustrations, I felt that I could understand a lot of things.". Not only newbies but even those who already have certain knowledge in the field of RCU - Smart Home like Mr. Son (Sales staff) also feel that the training session has a lot of useful knowledge, answering previous questions. , which helps him understand more deeply about how the system works.
This is the first time that Simon Vietnam has received direct, systematic and methodical training in RCU-Smart Home smart control system knowledge from experts from the group. Learning and discussing directly from the group's experienced experts has really helped Simon Vietnam's employees to have new perspectives, new thinking and useful insights for professional tasks and tasks. . Distributors/Agents have a deeper understanding of how the system works, thereby creating a firm belief and pride in the brand's products.
This event also shows Simon Holdings' interest in Simon Vietnam in transferring processes, operating models, and useful background knowledge among members. That is also the value that Simon Holdings always aims for as Chairman of Mr. Esteban Bretcha once asserted:
"Promoting connection, learning, and knowledge sharing among Simon members"
At the end of the factory visit, the R&D expert delegation also had a more realistic and objective view of the management and operation process of Simon Vietnam, on that basis, giving comments and discussions directly. directly, honestly issues related to design, engineering (mold, materials, product output ...)
Inheriting the values and achievements of the R&D process will help Simon Vietnam go faster and more accurately on the development path!