Product
spotlight ray (Ceil) RS26
| | |
| --- | --- |
| Voltage | 220-240V / 50-60Hz |
| LED chips | COB, HS luminescence 120Lm/W |
| Color temperature | 3000K/4000KZK |
| IP index | 20 |
| Shell material | Aluminum + Plastic PC + PMMA |
Contact to buy
RS26 . track spotlight allowing users to adjust the desired light direction also along the rails. With a variety of projection angles of 15°, 24°, 36° and a variety of light colors, the product is widely used in restaurant, commercial center lighting...
1. Salient features of the RS26 Simon . spotlight rail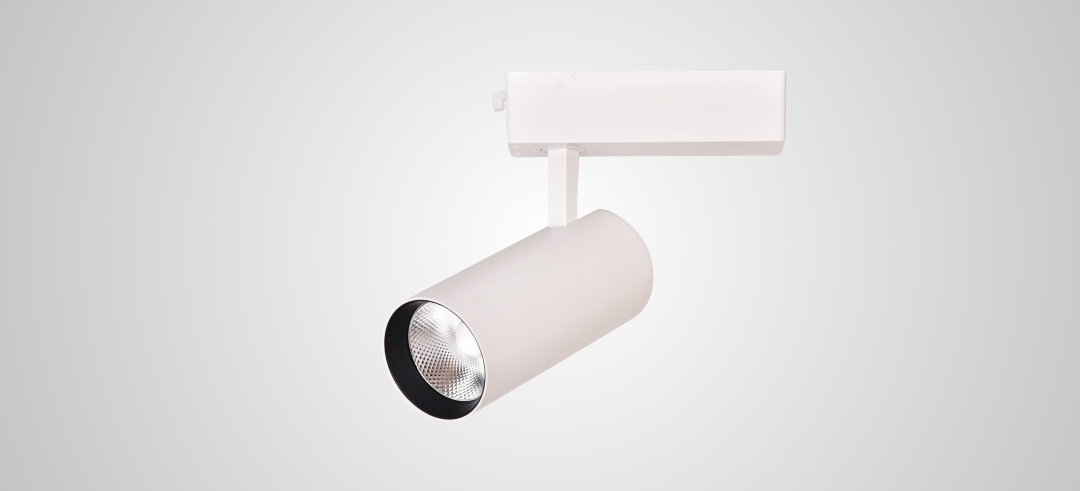 Design
spotlight The lamp body is made of aluminum alloy to prevent corrosion and oxidation. The top of the light body is designed with a groove with a lock pass to help the spotlight fix on the rail.
The heat sink helps to increase the durability of the product
The reflector uses PMMA lenses to create high lighting efficiency as well as protect the LED chip.
Water and dust resistant with IP20 . rating
Light source
The RS26 Simon spotlight ray light uses high-end COB LED chip, which is super bright, does not emit heat and operates stably with a lifespan of up to 40,000 hours.
The design of joints on the lamp body is flexible with the lighting angle of 15°, 24°, and 36° being easily adjusted.
Light distribution is wide and even, limiting glare, safe for users' eyesight.
Includes lighting with 3000K/4000K color temperature with high color rendering index CRI>80.
High lighting efficiency, energy saving
Simon ray spotlight with luminescent efficiency of 120Lm/w LED chip depending on power type, for strong, clear light, suitable for lighting restaurants, shopping centers, high-class showrooms, ...
The product has high power saving ability due to good heat dissipation system.
Environmental friendliness
The product emits a realistic and pleasant light that does not cause eye fatigue.
The product does not contain mercury, does not emit ultraviolet (UV) rays, so it is very safe for users.
2. RS26 . LED spotlight application
The spotlight ray lets the light focus on exactly where you want it to be in the space. Therefore, the product is widely applied in lighting areas such as:
Fashion shops
Shopping mall
Home furniture,…
Simon Vietnam Company specializes in providing recessed spotlights and spotlights, helping to create accents for the space to stand out. Please contact us immediately to know more about other types of interior lights used in decoration!
>> See more: Boxless track spotlights
| | | | | | | |
| --- | --- | --- | --- | --- | --- | --- |
| Wattage | 9W | 9W | 9W | 15W | 15W | 15W |
| Product code | N0124-0388/89 | N0124-0390/91 | N0124-0392/93 | N0124-0394/95 | N0124-0396/97 | N0124-0398/99 |
| LED chips | COB | COB | COB | COB | COB | COB |
| HS luminescent lamp (Lm/W) | 73 | 73 | 73 | 77 | 77 | 77 |
| Projection angle | 15° | 24° | 36° | 15° | 24° | 36° |
| Product Dimensions (mm) | 60x130x90 | 60x130x90 | 60x130x90 | 60x130x90 | 60x130x90 | 60x130x90 |
General information:
| | | | |
| --- | --- | --- | --- |
| Lifespan: 40,000h | LED Chip: COB | IP: 20 | Color temperature: 3000K/4000K |
| Voltage: 220-240V / 50-60Hz | PF Index: 0.5 | CRI: >80 | Case material: Aluminum + PC plastic + PMMA |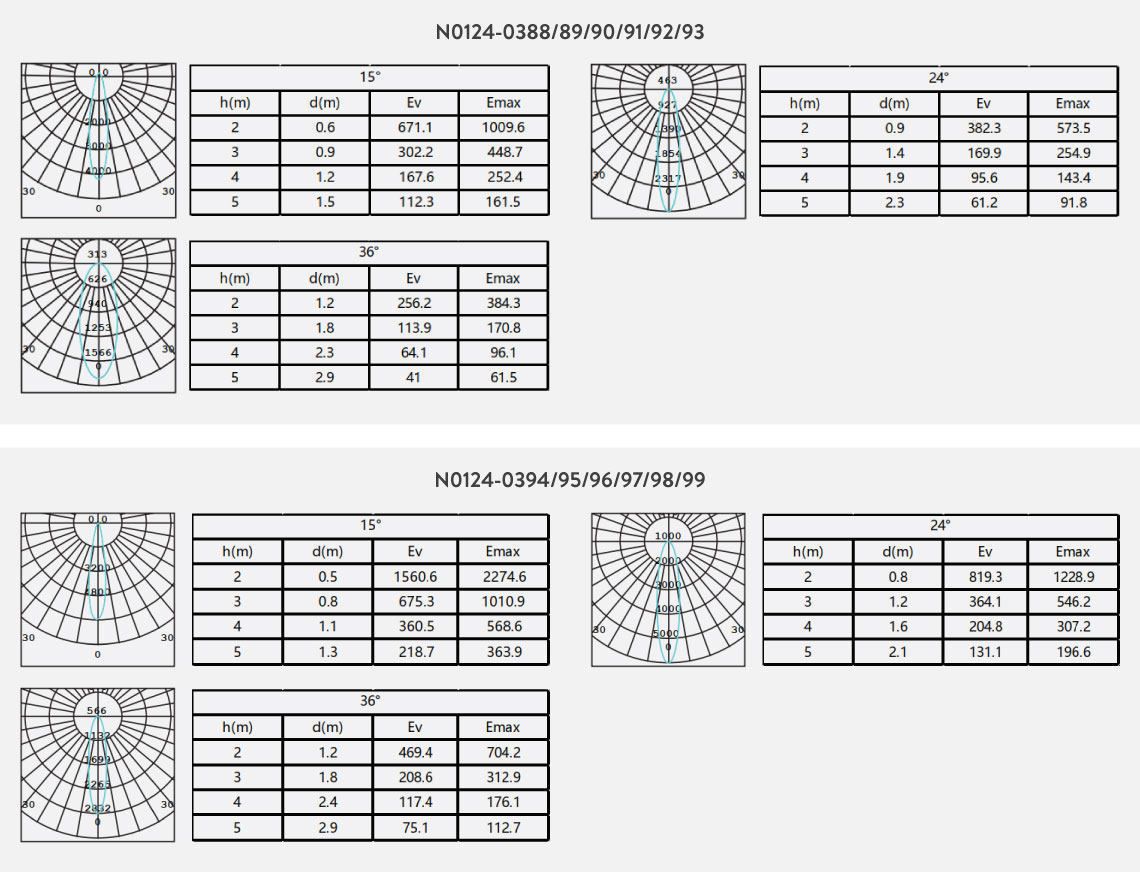 Sản phẩm khác