Switches - Sockets Simon is the world's top rated product line not only because of its sophisticated design, typical of European style, but also by the technological innovations that Simon brings to our daily lives. people become more comfortable and happier.
Over the past 100 years, Simon has been chosen by many famous projects in many countries, let's explore the 5 most outstanding lines of Simon's socket switches:
1. Series S6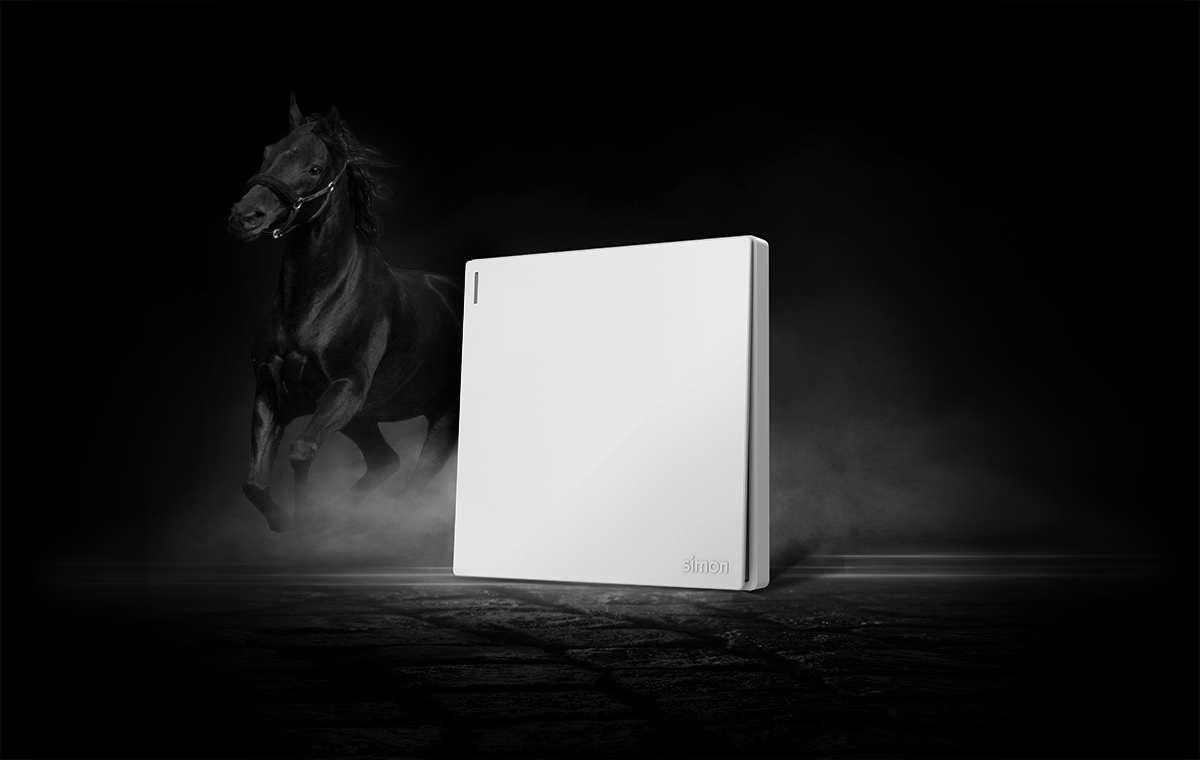 Product Line Switch – Socket S6 Impressive borderless beauty, unique design, breaking all border limits, creating unlimited creative inspiration. Simon applies matte surface treatment technology, fine spray, making the S6 luxurious and providing a comfortable feeling like touching fine sand. The borderless design creates a spacious vision, towards a new experience for users.
Simon's S6 product line is designed in Nordic and modern style with 3 colors: white, yellow, gray, flexible in combining with classic, elegant or modern furniture, creating a variety of lifestyles.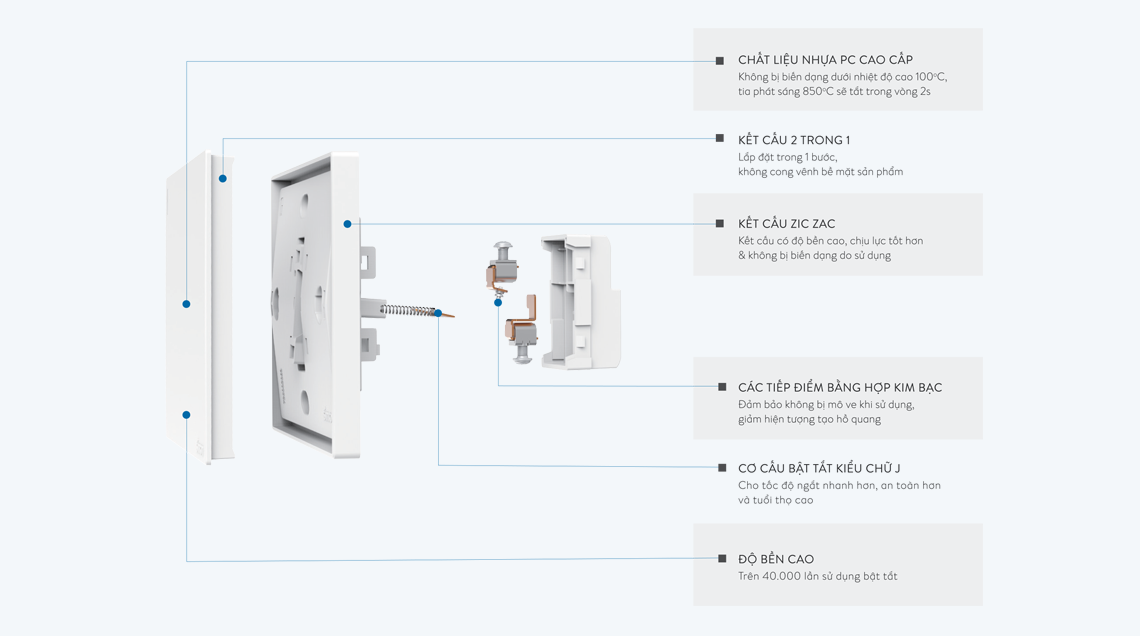 S6 is improved monolithically with a limit of 3 corners, easy to install, when combining many switch faces to create a luxury. The monolithic sound base structure creates a liberal beauty for the product.
The distance between the functional drives is large, meeting the needs of using many different devices at the same time. Socket S6 is applied by Simon with an automatic locking mechanism, firmly protected, to avoid plugging in the wrong socket. Electrical safety, convenient plugging and unplugging.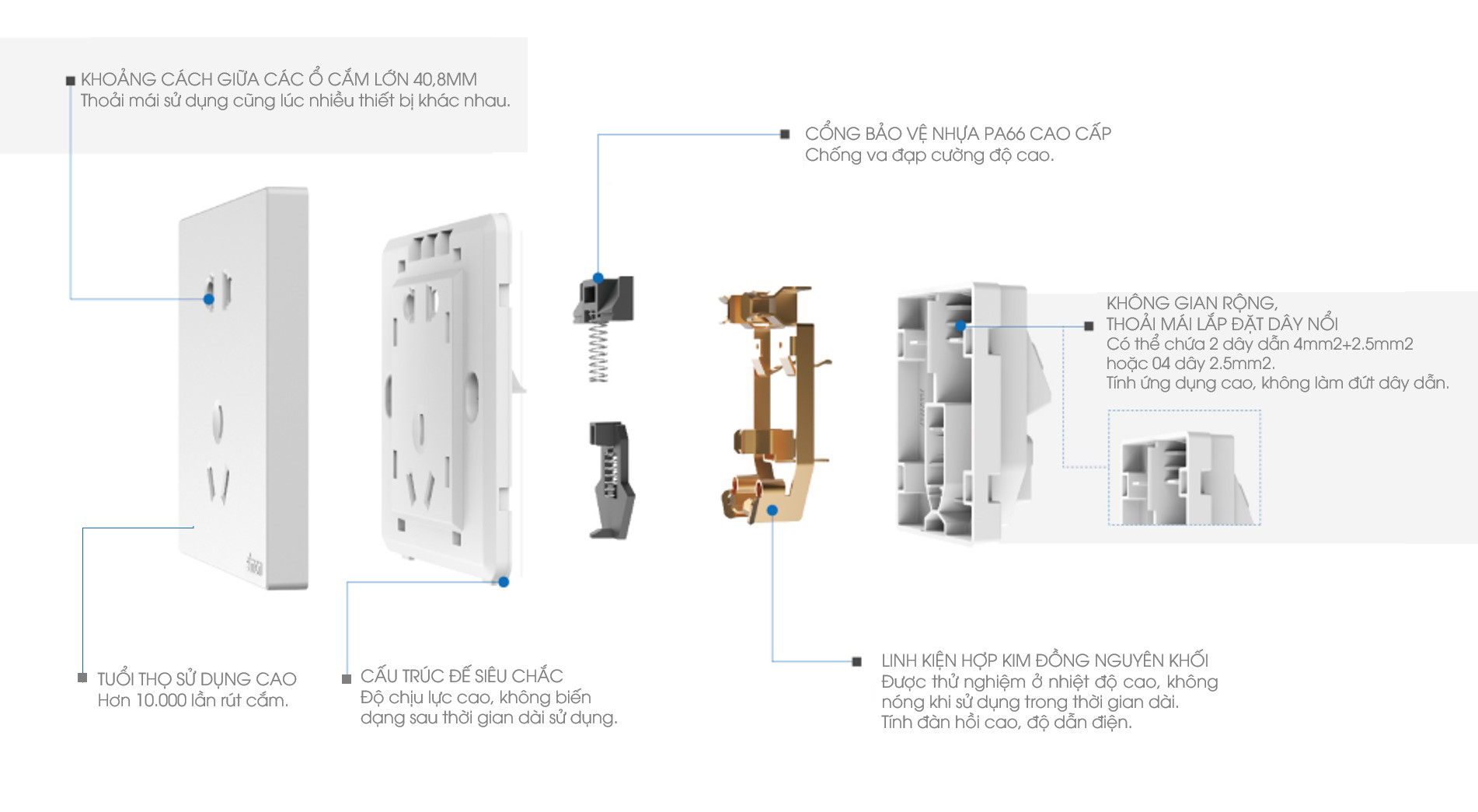 With the S6 product line, Simon is constantly creating new experiences for customers, each detail contributes to the quality of life.
2. Series i7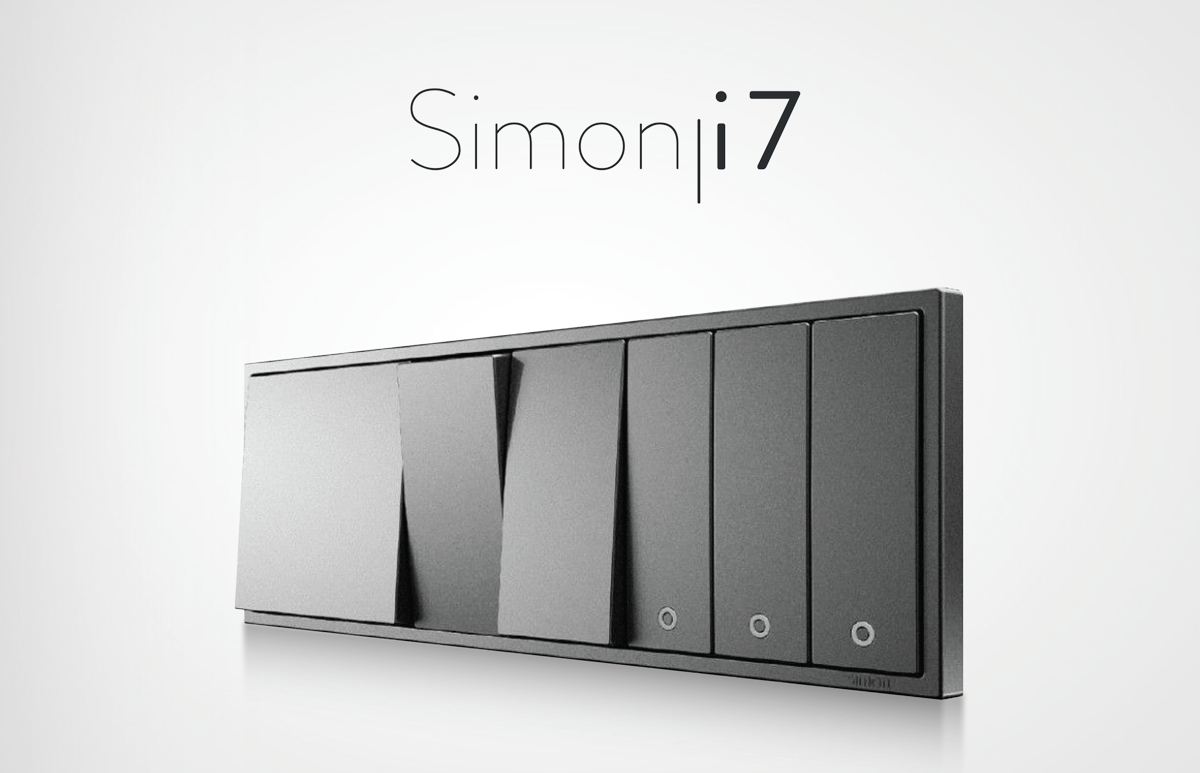 Inspired by elegant piano keys, Simon's i7 series offers a modern, simple, unique and sophisticated European style space.
The matte and digital coating effects used in the production of the i7 series make it flexible to adapt to any interior style and give it a sense of sophistication. . The i7 series is available in 3 colors: white, champagne and gray for you to unleash your creativity with space.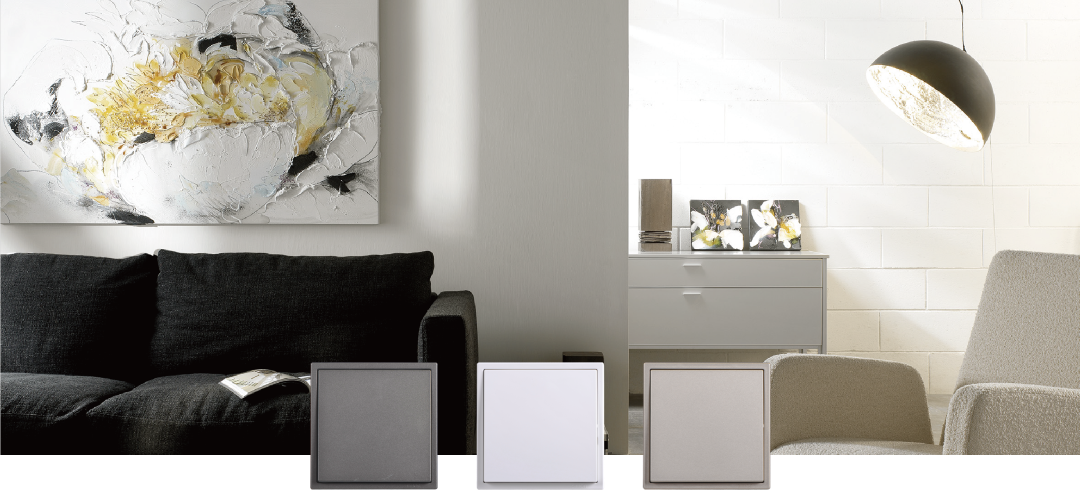 Offering a comfortable and easy on/off experience, the product line Simon i7 . switch Adopting a J-shaped toggle system, the angle movement is very accurate (only 4.5 degrees), creating a feeling of safety and lightness when manipulating the switch.
The base and frame are made of PC and steel material, which is durable, not deformed. Paint on steel base for isolation and anti-corrosion.
The screw holes are wider, making it easy to operate to connect with large cross-sectional wires, meeting the needs of residential electricity. The special shape of the device minimizes the possibility of wire breakage during use.
The i7 socket switch series is capable of installing multiple frames (from 1 to 5 frames) with many options such as: TV, data and multimedia sockets allowing to meet the needs of entertainment, working for For both civil or commercial use, it is flexible and especially i7 easily integrates smart home system, bringing much more convenience than conventional socket switches.
3. Series V8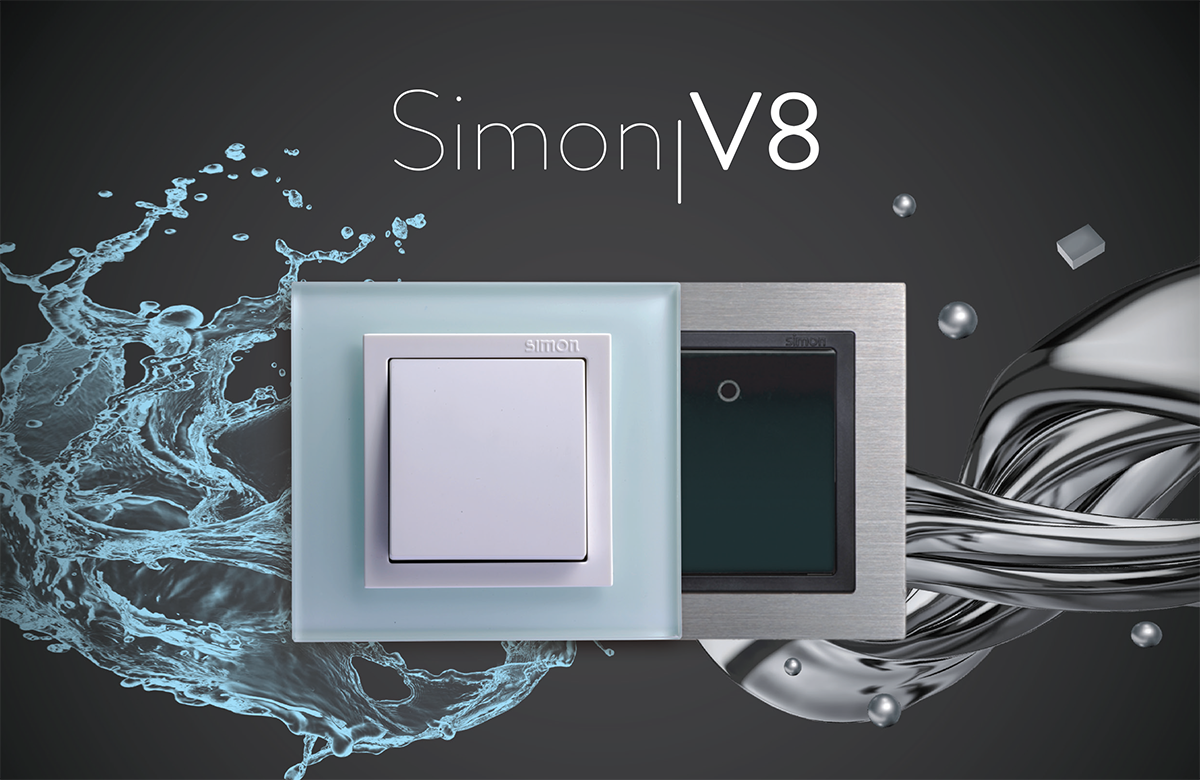 Inspired by natural materials, Simon creates the unique V8 lineup, from bold and powerful frames to harmonious and intimate ones. In addition, the product line retains the original material and quality of natural materials to create a frame with a variety of materials for you to choose from (stone, metal, glass or plastic). Simon V8 not only brings the beauty of nature but also adds power to any space.
V8 is known as a timeless product line because of its high-class and diverse design with the ability to flexibly adapt to each space. Simon V8 is compatible with the most modern functions to make spaces more comfortable: customizable lighting, multimedia and audio connectivity… and much more.
4. Series E6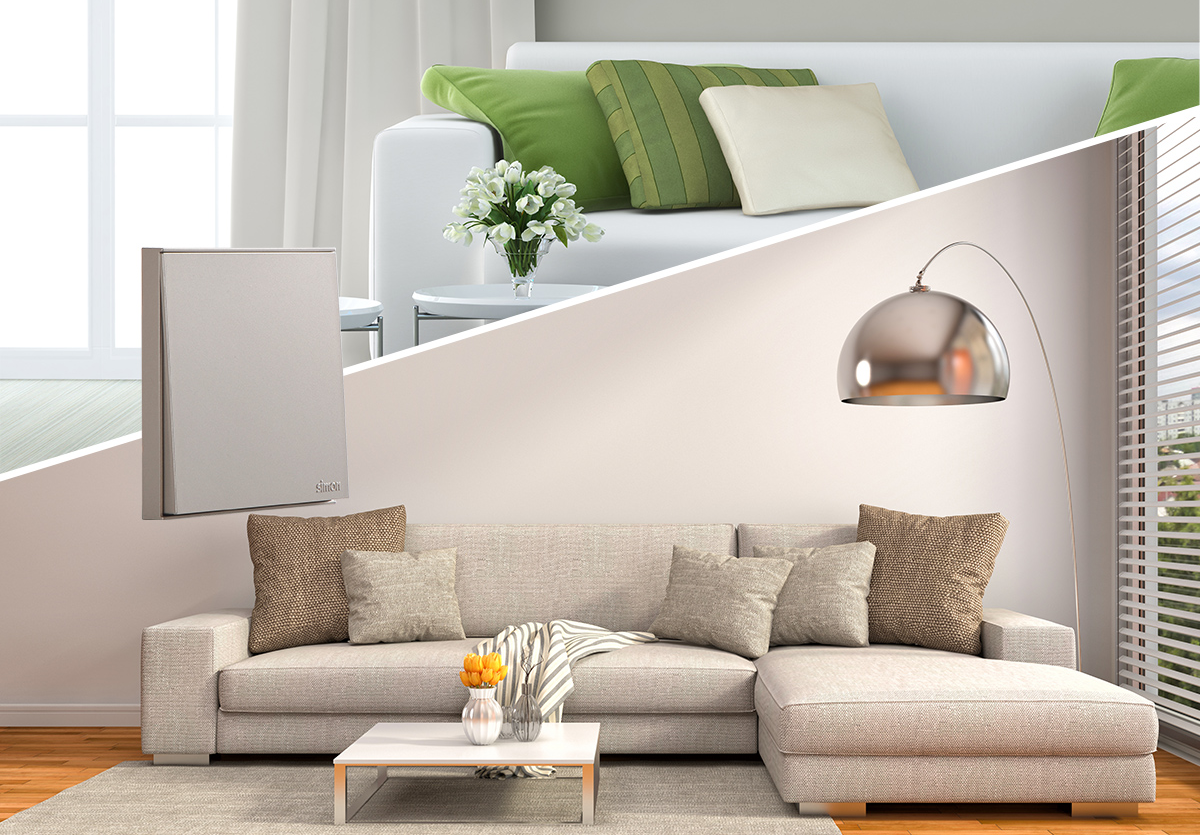 The Simon E6 product line is an impressive interior highlight with an elegant and stylish design. The ultra-thin frame is only 1.2mm, the 86 * 82 super large key increases the aesthetics and is easy to turn on and off, bringing a light and cozy beauty to the space.
Wide contact surface, stable operation, creating a sense of harmony, convenience and sophistication during use.
E6 series has J-type construction, fast acting, safety and arc reduction, built-in LED indicator light, U-shaped cable connection design, sturdy and protect power transmission line, using Polycarbonate material. High quality, thick and solid.
5. Series 50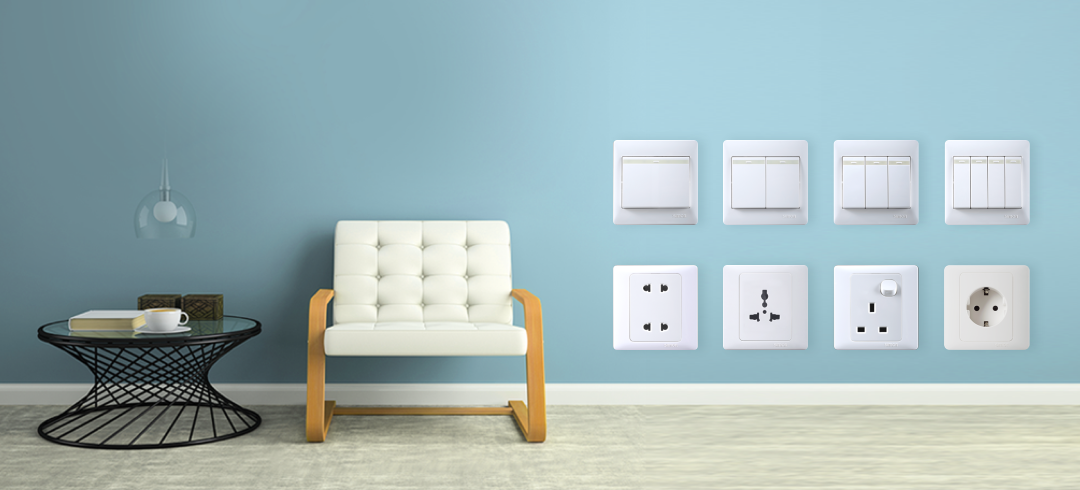 If you need a convenient and economical product line, then the Simon 50 is a great choice.
The product line has the ability to combine multiple colors between the border and the functional grain, creating a creative highlight for the space.
The diversified structure fully serves the essential needs of life. Integrate modern and smart applications: Motion sensor, Sound and light sensor, Time delay switch...
Simon 50 product line provides a complete solution for hotels: Ring push button set with "DO NOT DISTURN" & "REQUEST ROOM" display, Razor outlet kit, Emergency switch set, Switch kit 16A card, Yellow LED indicator.
All switches - sockets of the Simon brand are of European standards, choose any product line depending on your needs and suitable space.