By combining subtle attention to local identity with global business mindset, Simon - the world's leading brand in electrical and lighting equipment has been inspiring many Vietnamese homes.
Ages ago long ago, "think global, act local" (roughly translated: thinking on a global scale, acting according to local characteristics) has been effectively applied by many global businesses when entering new markets, especially those with cultural identities. as old as the Asian countries.
Particularly in Vietnam, it can be seen that Starbucks with the harmonious combination of local coffee culture in the menu or Louis Vuitton with the beautiful Vietnamese landscape in the global promotion campaign "The Spirit of Travel" are examples. typical of the success of this operating motto. In a more specific field, Simon - an electrical equipment manufacturing corporation from Spain is also reaping great success throughout the S-shaped strip of land when breathing Vietnamese identity into products with high quality standards. its global volume.
Over 100 years of turning on emotions, connecting joy around the globe
Founded in 1916 in Barcelona, up to now, Simon - the world's leading corporation in electrical equipment, lighting equipment and smart ecosystem has been present in 90 countries with 15 manufacturing plants located in 10 areas. countries in the world, including Vietnam. With the mind of upholding the user's life experience and emotions through the brand statement "Light up emotions", Simon has always focused on research and development of products that achieve the synthesis of aesthetics. aesthetic, functional and sustainable throughout more than 100 years of establishment and development.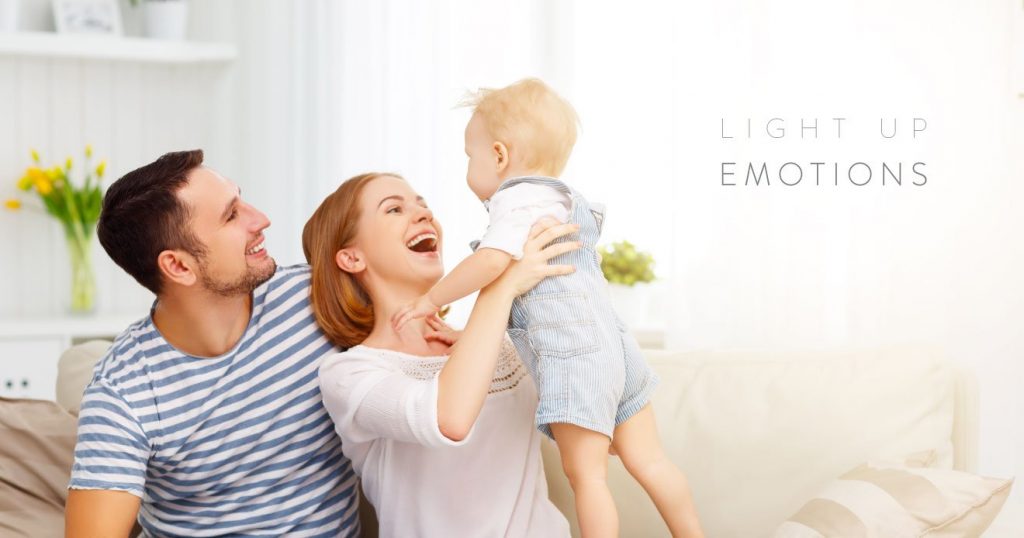 At Simon, research and product development (R&D) is heavily invested with a large team of technology and engineering experts that account for 10% of the group's total employees to solve the challenges set by the company. market, creating the world's leading new technology and sustainable materials solutions. Possessing more than 200 exclusive patents and more than 70 prestigious design awards, every Simon product goes through the rigorous testing steps of the European standard process under the single goal of "Many factories, a quality".
Not just the socket Durable, bringing comfort to living spaces, each of Simon's inventions also acts as an artistic decoration, bringing fresh inspiration to every corner of the house and friendly with the family. environment. True to its brand statement, Simon aims for perfection in products, thereby evoking fresh and complete emotions for users through each experience of touching, seeing, hearing and feeling over time. will become memorable moments and the space will become a special place for each person.
>> See more: Identify high-end real estate projects from the perspective of architects
Bringing global quality standards into the Vietnamese identity
Promoting the core strength of R&D and maintaining the brand statement, Simon has been gradually conquering the Vietnamese market by inheriting global quality standards combined with deep local insights. Accordingly, the product lines selected by Simon to be introduced to the market including S6, i7, V8, E6, 50... always meet the criteria of simplicity but efficiency and sophistication, with high applicability based on taste. aesthetics, furniture, habits and reality of using electrical appliances in Vietnamese families.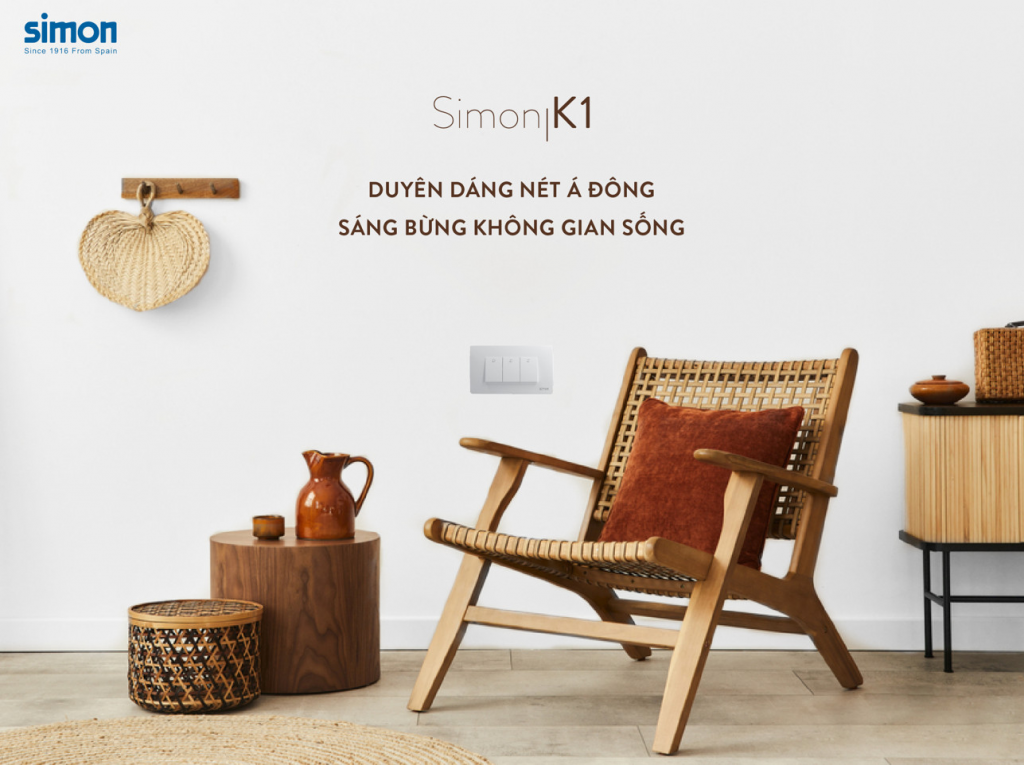 Not only that, this global brand also gives great favor when developing its own product line new socket switch K1 for the Vietnamese market. After a lot of research and fine-tuning efforts, Simon series K1 with a variety of options in terms of size, frame, color, and grain surface is a flexible electrical equipment solution suitable for any installation space but at the same time. while still ensuring a luxurious, bold Asian aesthetic and harmonizing with many interior styles thanks to the design of a slightly curved rectangular border and soft corners. In addition, outstanding features such as fireproof, anti-aging heat-resistant PC plastic material, optimal buttons for a light on and off experience, and a pure copper socket suitable for many Simon series K1 plugs as well. especially suitable for the living characteristics of Vietnamese families, bringing positive emotions along with maximum comfort and peace of mind during use.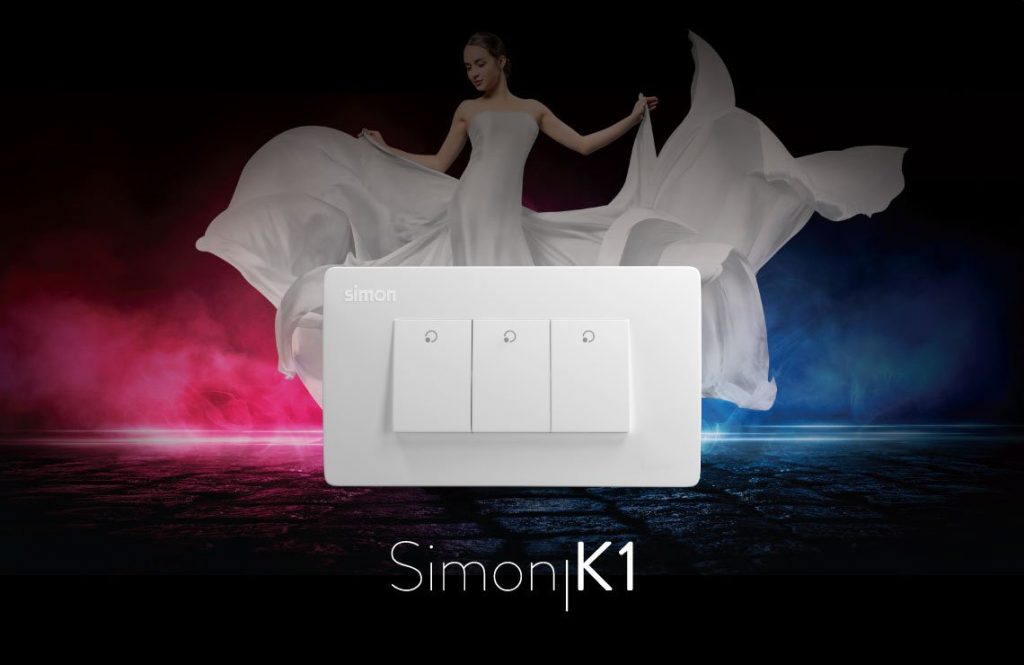 With constant efforts in understanding and integrating with the local culture, Simon is gradually bringing emotions into the living space of many Vietnamese families. Although it has only entered the Vietnamese market since 2020, with the stature of an international brand with local knowledge, Simon has quickly gained the trust and love of architects - builders and consumers. through a series of luxury resort projects and high-class housing projects that focus on the emotions and high-class living experiences of homeowners such as Vinhomes Metropolis, Vinhomes Grand Park, Ciputra Complex...
(Source: Beautiful House Magazine)
Website: https://simon.vn/
Hotline: 0968111900