We have an R&D+i department that accompanies us throughout the production process. Combined with the accumulated experience of over 100 years, we have become pioneers in our field. And have received top design awards: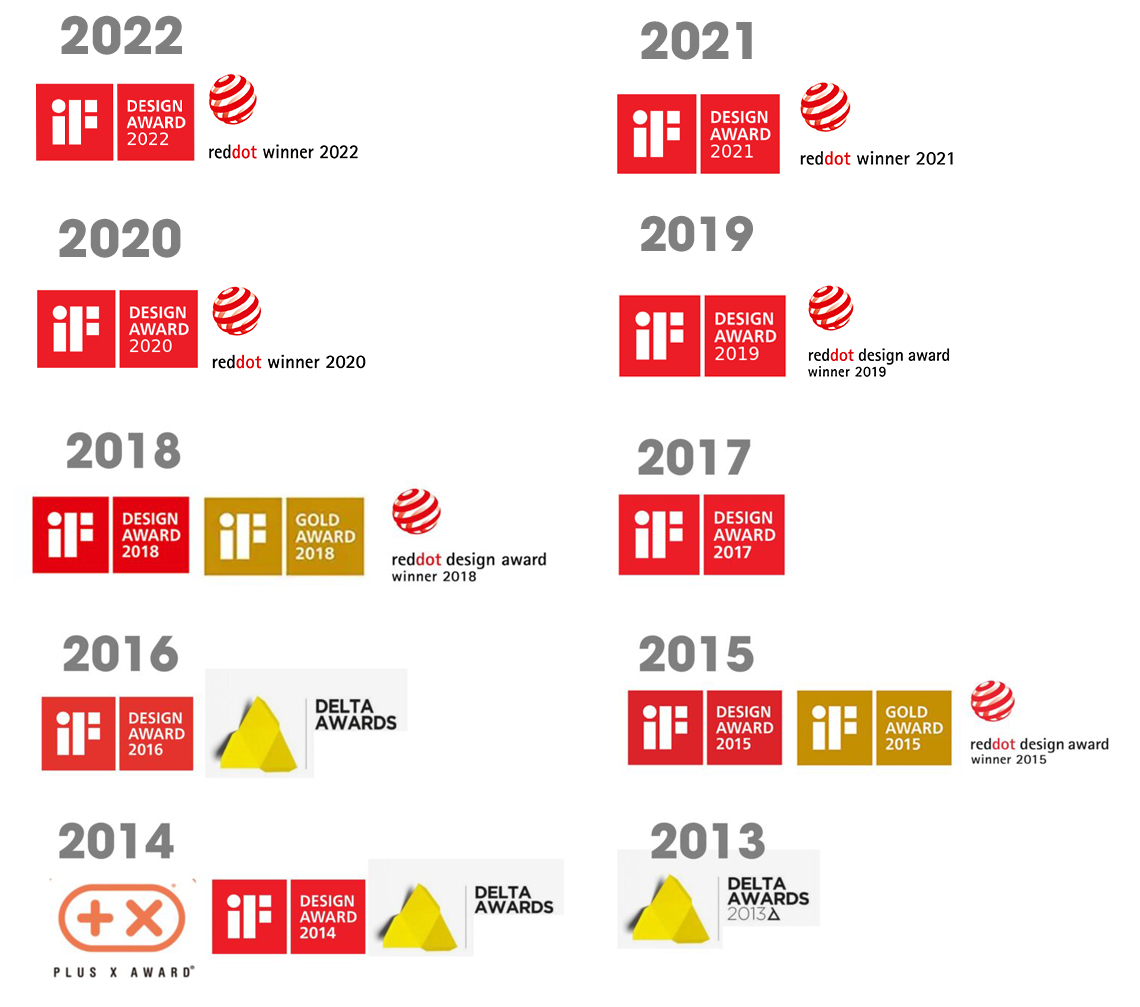 ENTERPRISE AWARDS
At the corporate level, Simon has received recognition from various organizations for our more than 100-year history, recognizing our history and our contributions to society.
2016
Prize National Design awarded by the Spanish Ministry of Industry and Economy
Prize Fuera de Serie (Outlier) in the Technology Category.
Prize Malatec for innovation and energy efficiency.
Prize Arquitectura baby from Malatec for the best booth.
Prize Aster in the Large Company category for our corporate history.
Prizes for Historic Establishments in Girona, presented by the Girona Chamber of Commerce.
Prize Interihotel for innovation in hotel interior design.
2015
Prize Català de L'any for the best corporate initiative.