On April 27, 2022, Simon Vietnam Factory was officially granted ISO 9001: 2015 certificate, valid for 3 years from April 27, 2022 to April 26, 2025. During this time, Simon Vietnam was internationally recognized for its fields of activity: Manufacturing and supplying LED lights, switches, electrical sockets, electrical components; Trading in household electrical appliances; PPR and PVC pipes and fittings.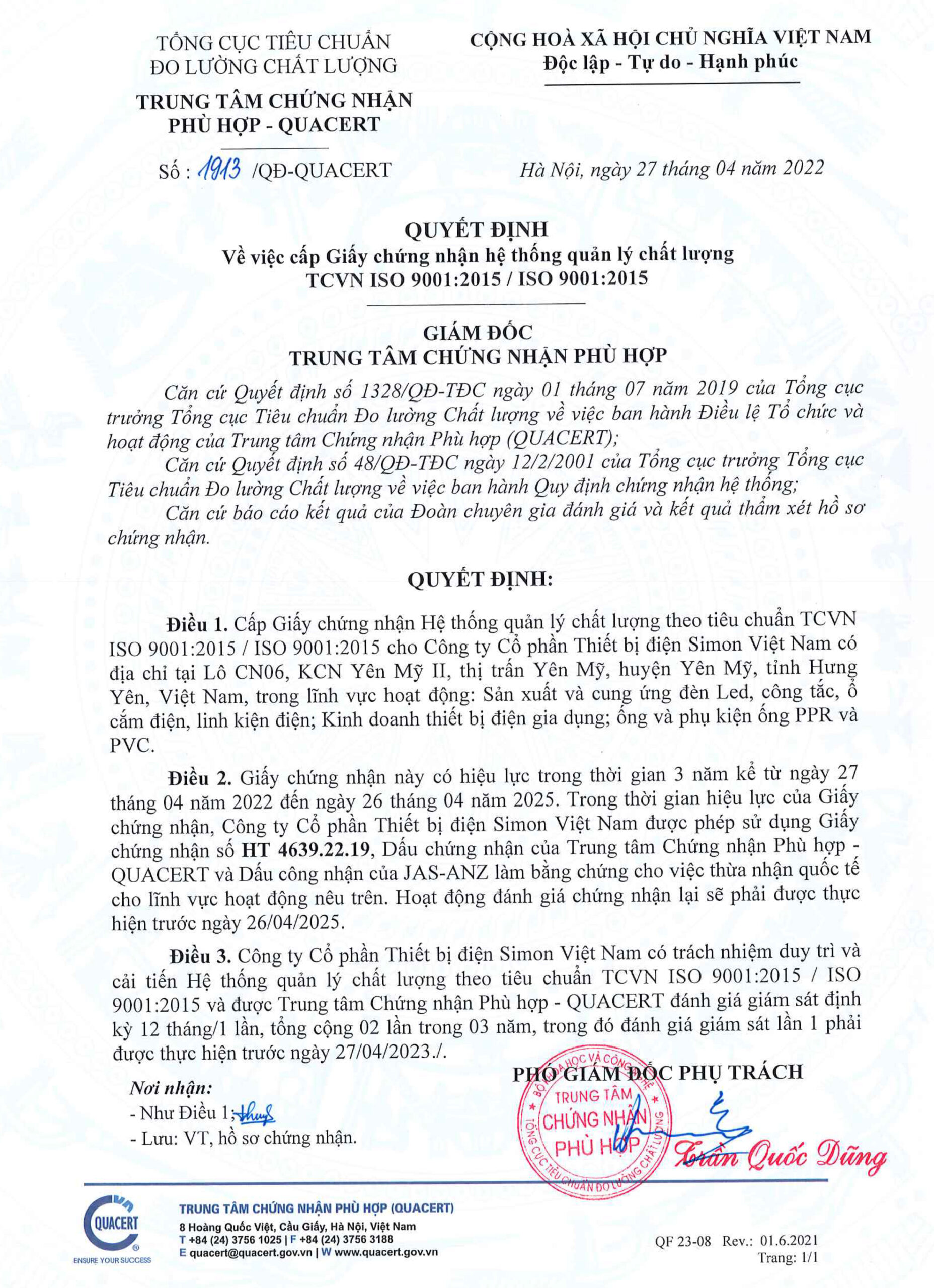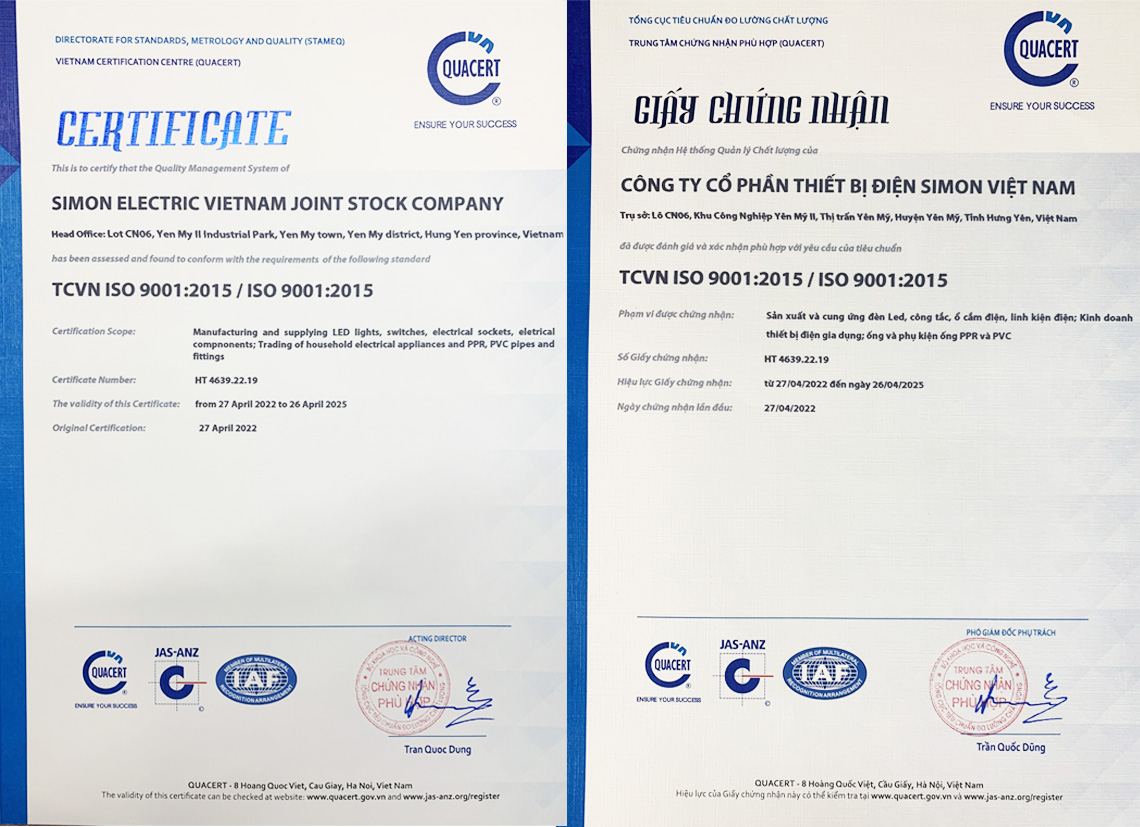 When the quality management system ISO 9001:2015 is developed, applied in a scientific manner, and closely monitored, in strict compliance with the standards, Simon Vietnam's products will also constantly improve. quality to meet consumer demand. The production processes from input materials, implementation technology, packaging process to product output will be seriously and effectively implemented by Simon Vietnam.
Simon Vietnam's certification of ISO 9001:2015 means that it has established a quality management system according to international standards, which is a commitment to quality for customers and partners. From there, build trust, build a brand with the quality of products that Simon Vietnam brings.