SWITCH USE – SIMON K3 . Socket
Flexibility in every line
Product Line Switches & Sockets Simon K3 develops in a modern borderless design style, breaking all border limitations, creating a spacious vision, towards a new experience for users. In particular, the large, borderless contact surface combined with soft angular lines and curved keys creates a unique visual effect, providing a feeling of smooth and gentle movement during use.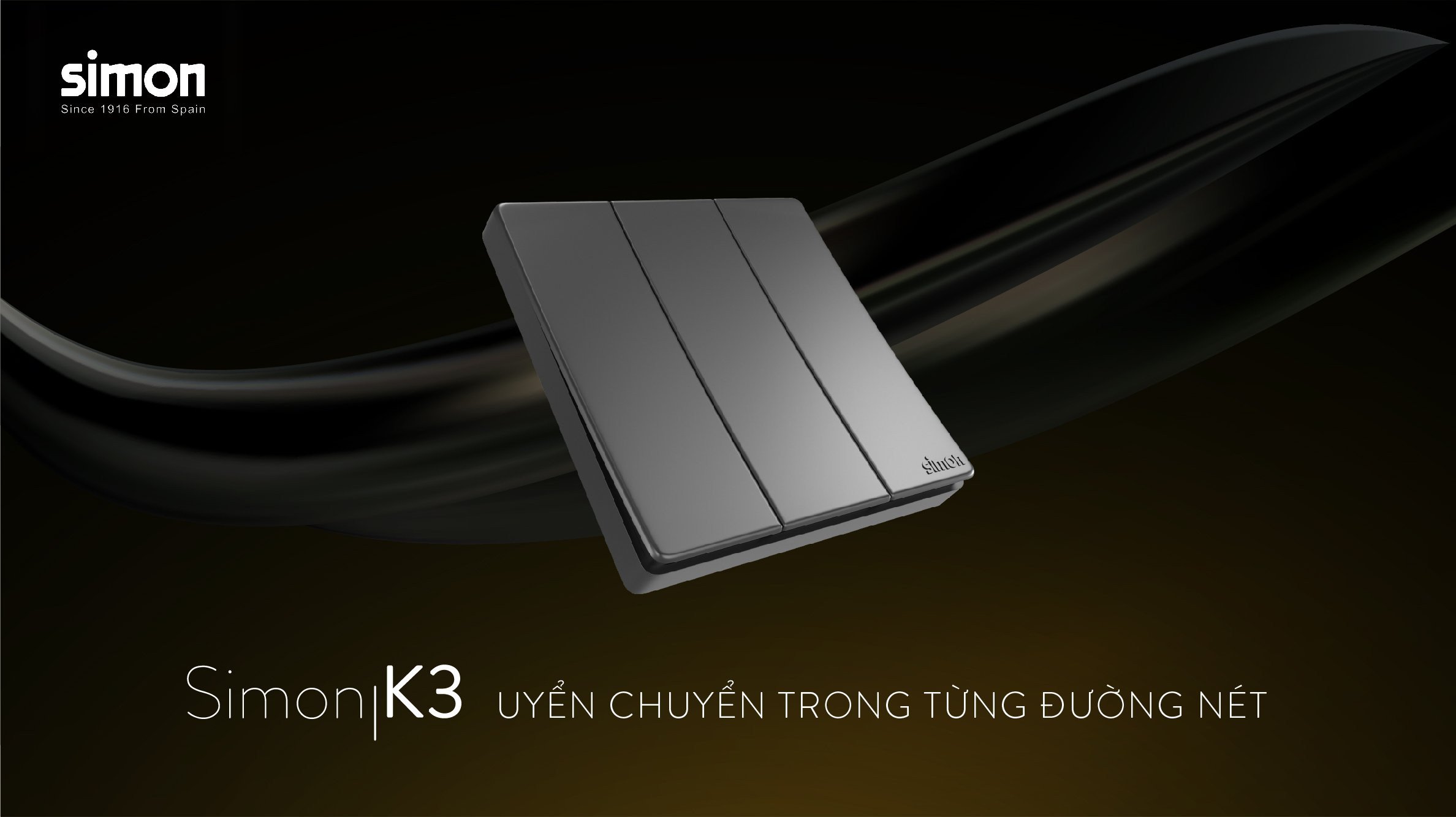 Simon applies matte surface treatment technology, fine spray, making each K3 Switch - Socket more luxurious, enhancing the interior space. With 3 color options in elegant Nordic style: White, Champagne, Gray, you can be flexible in combining with the interior, creating a variety of lifestyles.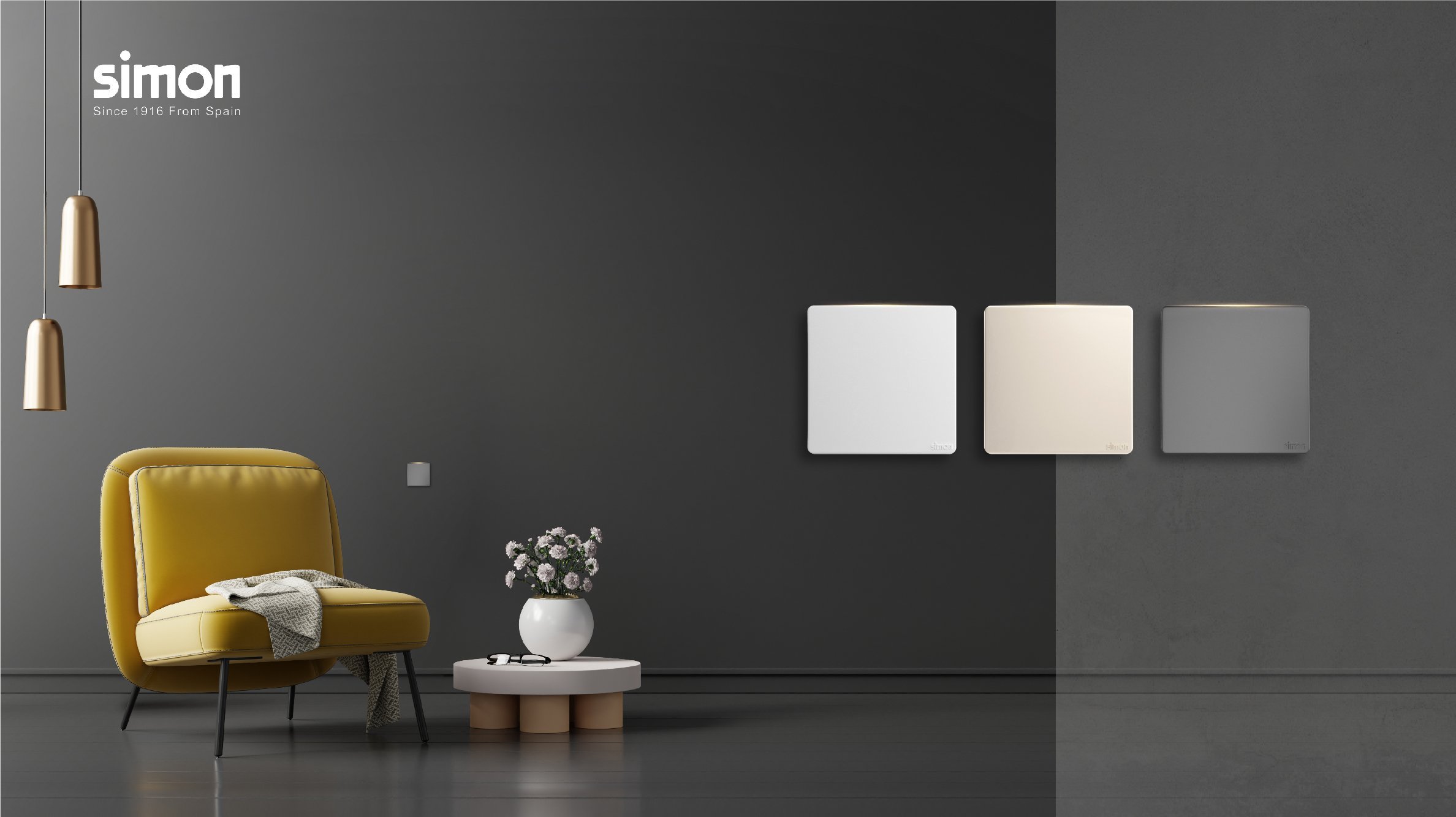 The K3 switch series is designed in a monolithic design with a limit of 3 curved corners, easy to install, when combining many switch faces to create a luxury. The monolithic sound base structure creates a liberal beauty for the product.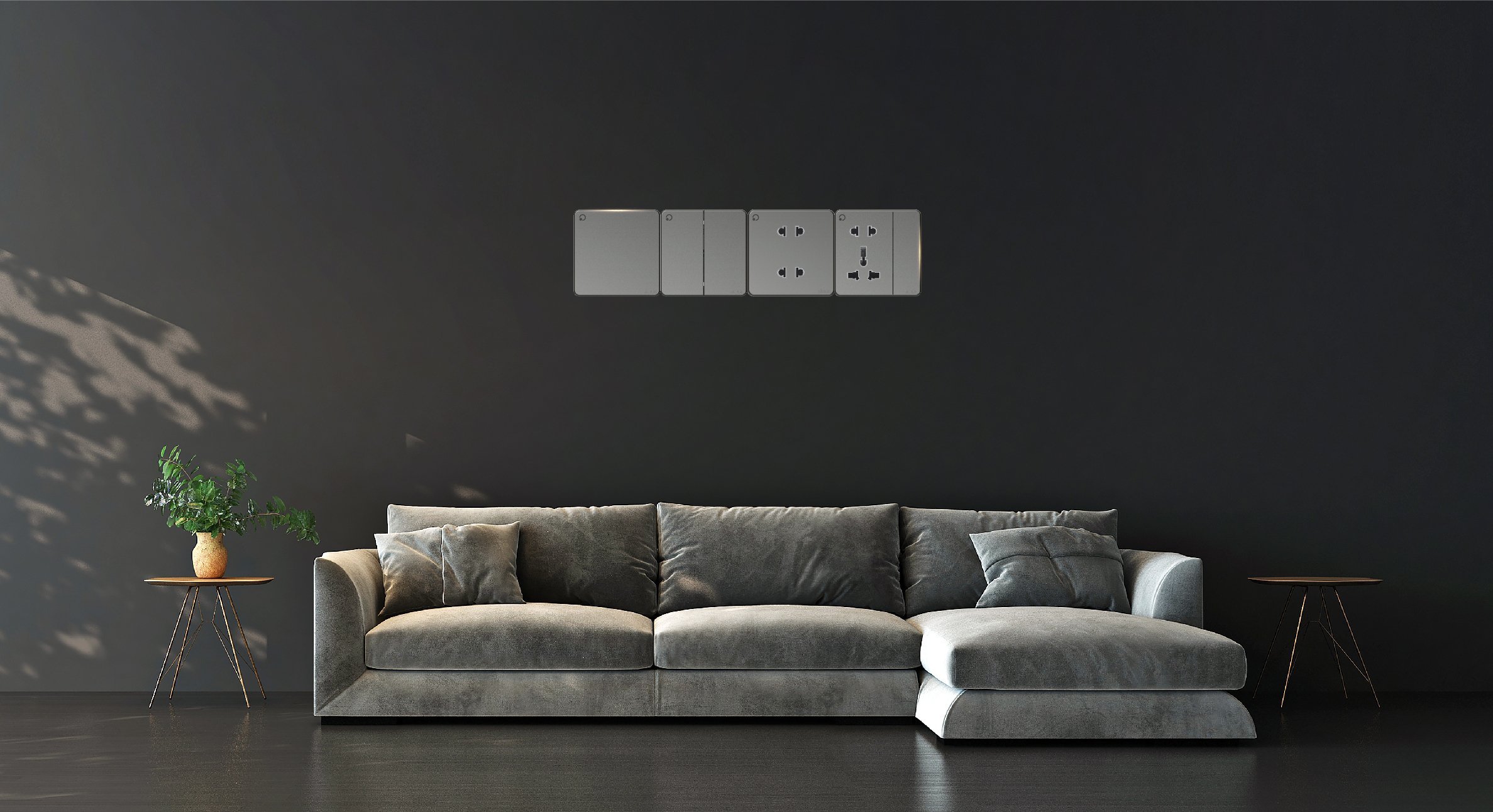 The distance between the functional drives is large (between the 2-pin and 3-pin drives up to 40.8mm) to meet the needs of using many different devices at the same time. Super strong base structure, high strength, no deformation after long time use with more than 10,000 times of unplugging. Using elastomeric copper alloy power transmission components, monolithic cast copper, no soldering, high conductivity, ensuring smooth power transmission. The whole switch uses high quality PC plastic material.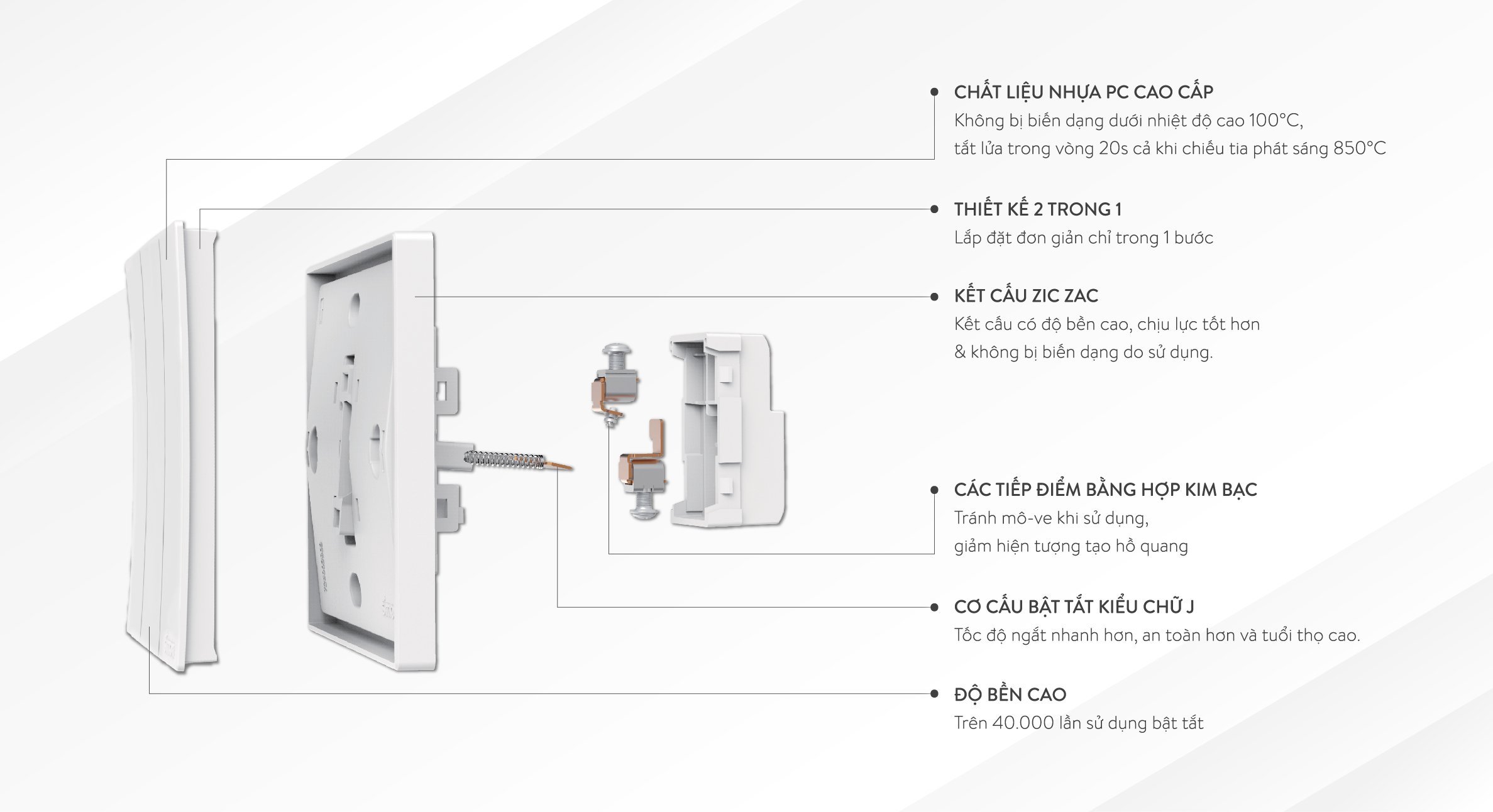 Protective port of Socket K3 high quality PA66. High impact resistance, prevent mis-plugging, can accommodate 2 conductors 4mm2 + 2.5mm2 or four wires 2.5mm2. High applicability, does not break the conductor. In addition, Socket K3 is applied by Simon with an automatic locking mechanism, firmly protected, to avoid plugging in the wrong socket. Electrical safety, convenient plugging and unplugging.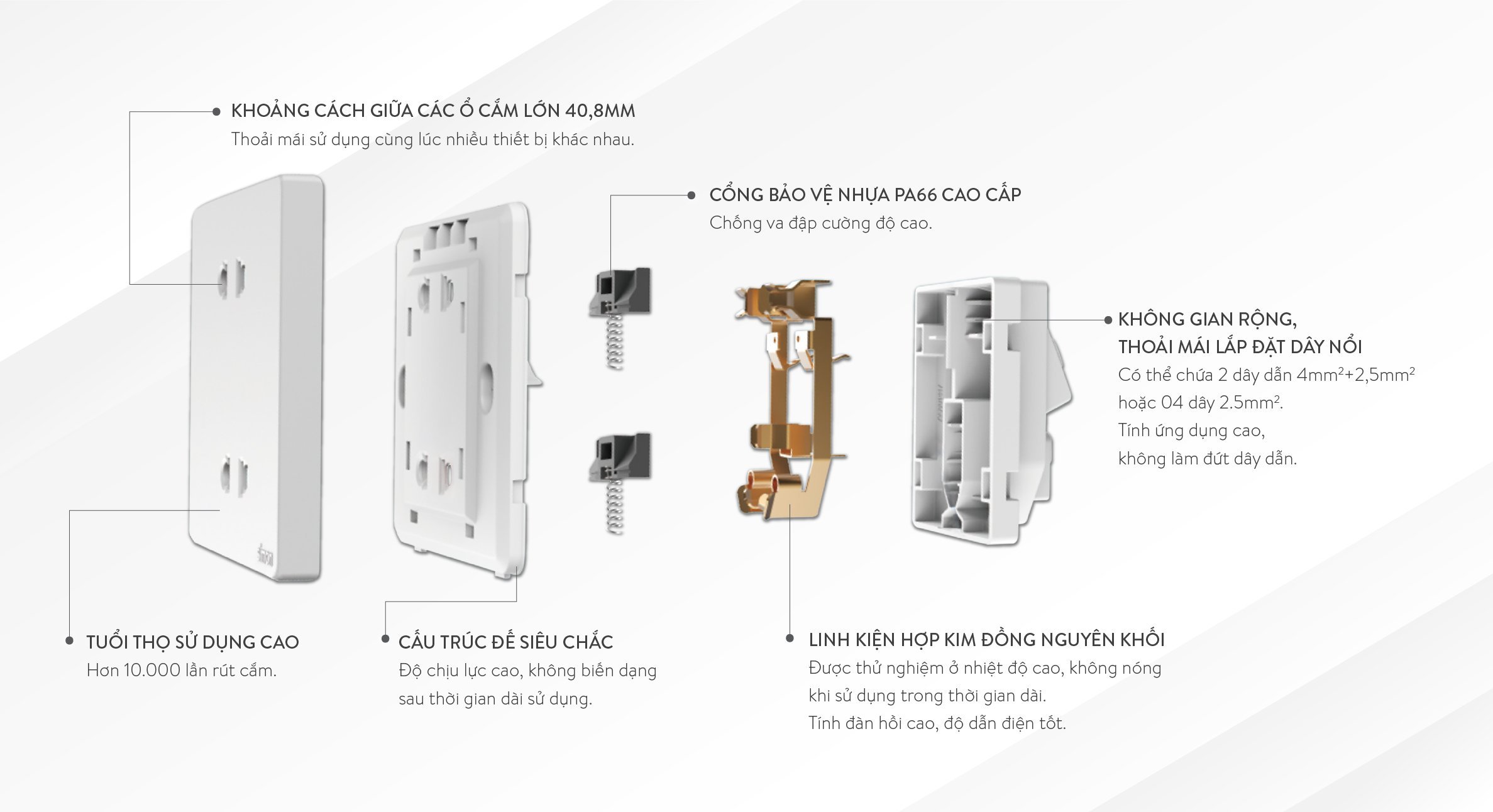 Simon K3 is really a product line that not only has high quality but also meets a variety of needs as well as becoming an impressive interior highlight.