SIMON K1 – A DONG BEAUTIFUL BEAUTY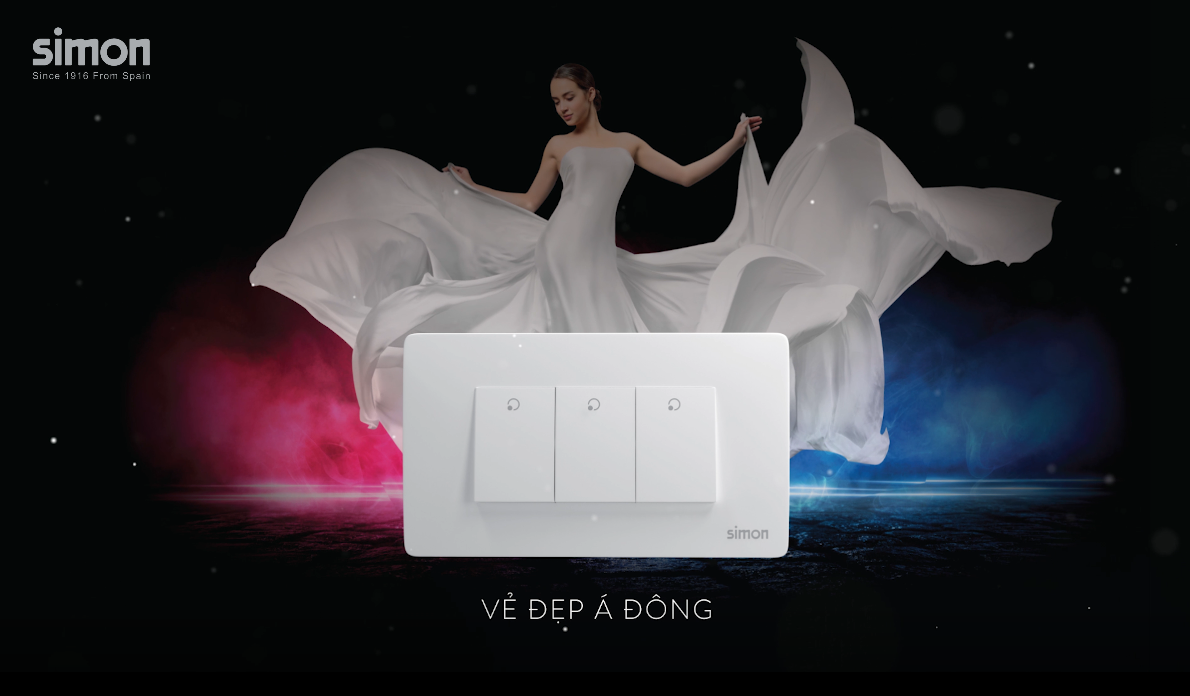 With bold Asian style, Simon K1 inheriting the traditional beauty and promoting the quintessence of modern architecture. With rectangular frame with soft corners combined with large switch keys, Switch – Socket K1 really impressive product line of Simon brand.
Each culture has its own characteristics and is expressed quite clearly in the style of space design decoration. Asian-style houses often have a more modest area than Western designs, but are characterized by sophistication and closeness to nature. The same goes for Socket Switches, the West prefers square and flat designs, while the East prefers the slightly curved rectangular Socket Switches.
>> See more: Square socket – A highlight for any space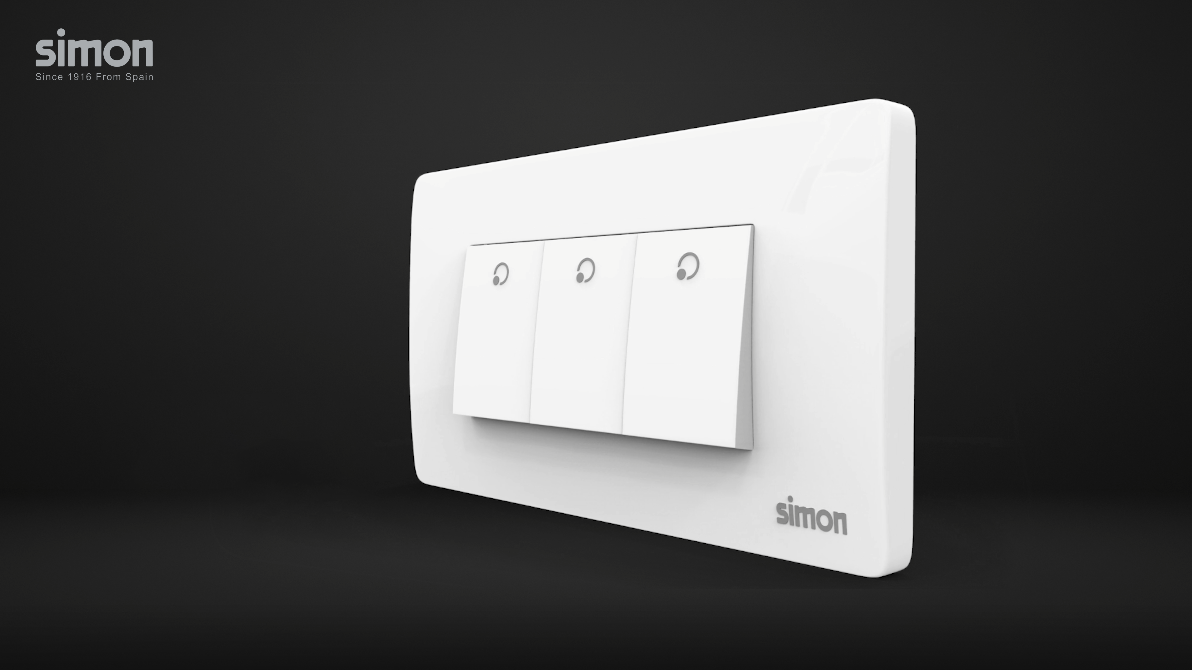 The slightly curved key surface of the K1 product line is applied by Simon with glossy surface treatment technology, smooth spray, becoming a unique highlight in the space.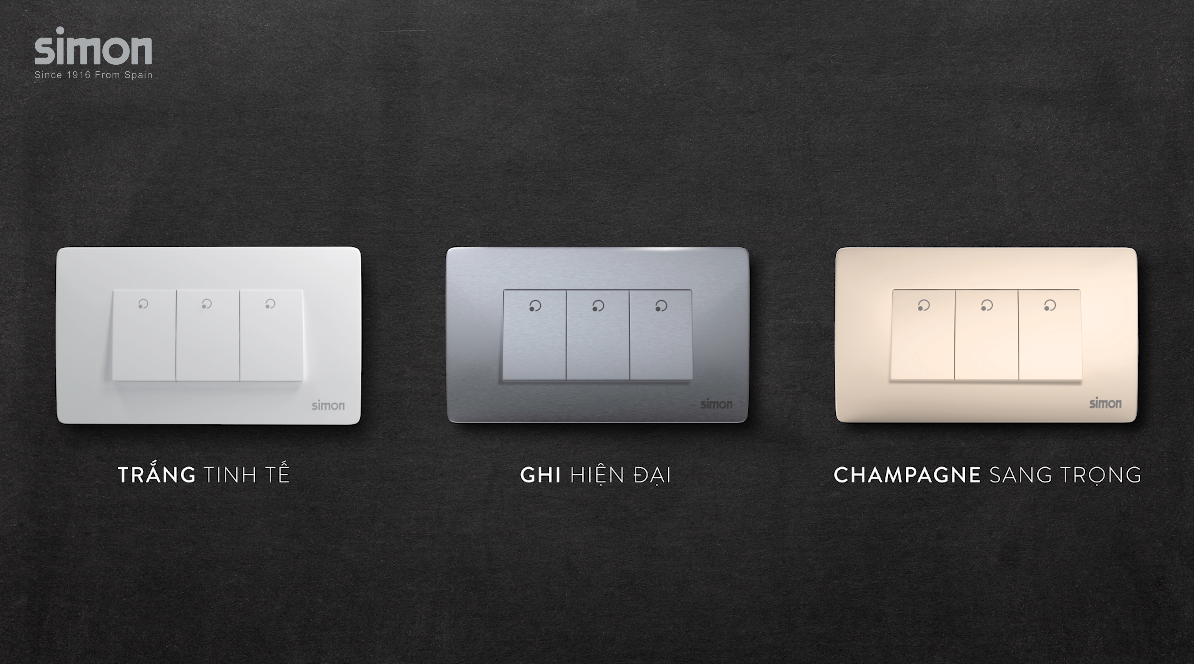 With 3 neutral color options: White, Champagne, Gray, easy for harmonious combination with minimalist interior space or become a gentle highlight balance with outstanding color space. 
The K1 series is designed by Simon with a two-way locking mechanism that ensures the Socket Switch face firmly connects to the base, increasing the certainty when plugging and unplugging, preventing jostling and increasing the life of the product.
The K1 switch uses silver contacts to increase conductivity, reduce sparks, and extend product life to more than 40,000 turns on and off. The switch uses high-grade PC and copper alloy materials.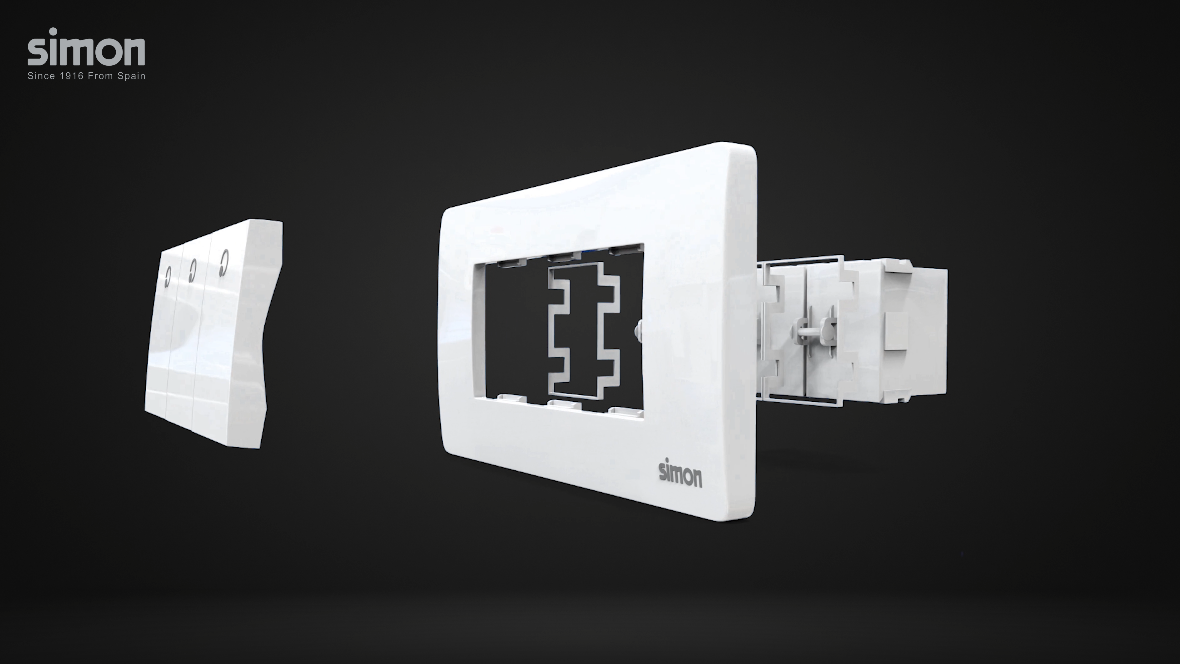 The K1 switch and socket is designed with a large wire hole, which can accommodate 2 4mm2 + 2.5mm2 conductors or 04 2.5mm2 wires for convenient installation. In particular, socket K1 uses clamping mechanism. help increase electrical conductivity, avoid wire breakage during installation and use. As a result, absolute safety for users as well as the electrical system in the home is ensured habit of using a variety of plug pins of different sizes.
In addition, Socket K1 is applied by Simon with an automatic locking mechanism, firmly protected, to avoid plugging in the wrong socket. Electrical safety, convenient plugging and unplugging. Protective port of Socket K1 high quality PA66 material, anti-knock, prevent mistaken plugging. 
Independent functional face and bead structure with 5 sizes, a variety of switch beads – single/double/universal socket, high power switch beads, TV beads, phone beads, usb, lamp potentiometers /fan… flexible during installation and use. Super strong base structure, high strength, no deformation after long time use with more than 10,000 times of unplugging.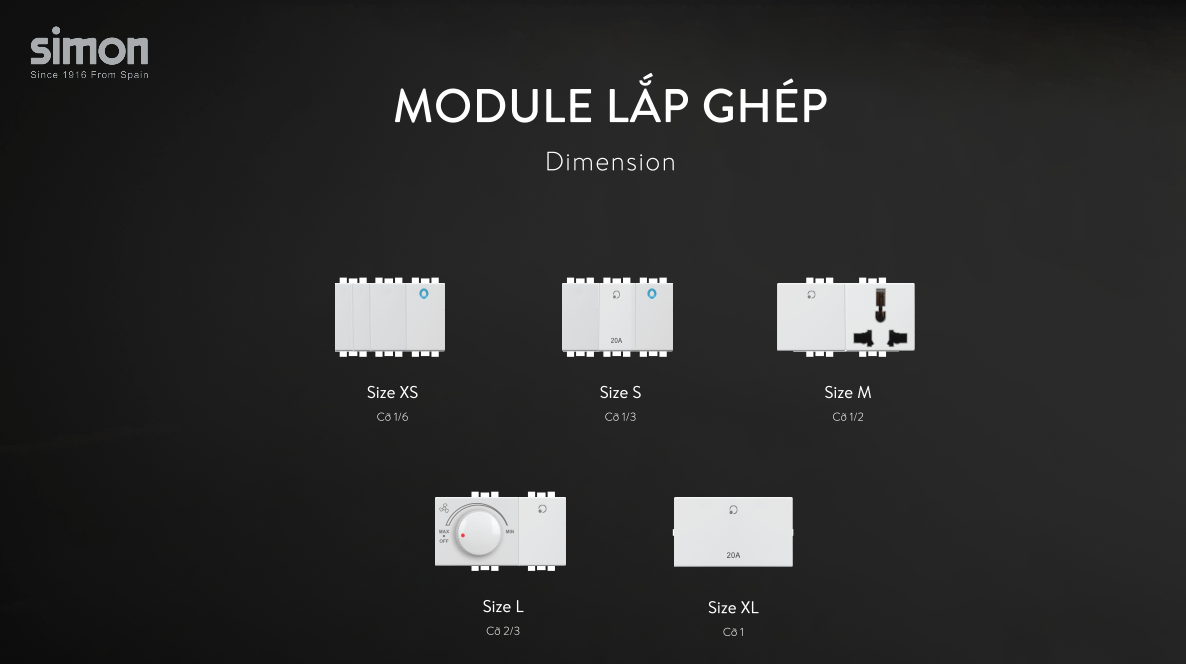 Simon K1 is really a product line that is not only suitable for Asian spaces but also meets a variety of needs as well as becoming an impressive interior highlight.
> See more: Minimalist home decoration trend