SIMON APTOMAT BOX – SAFE TO USE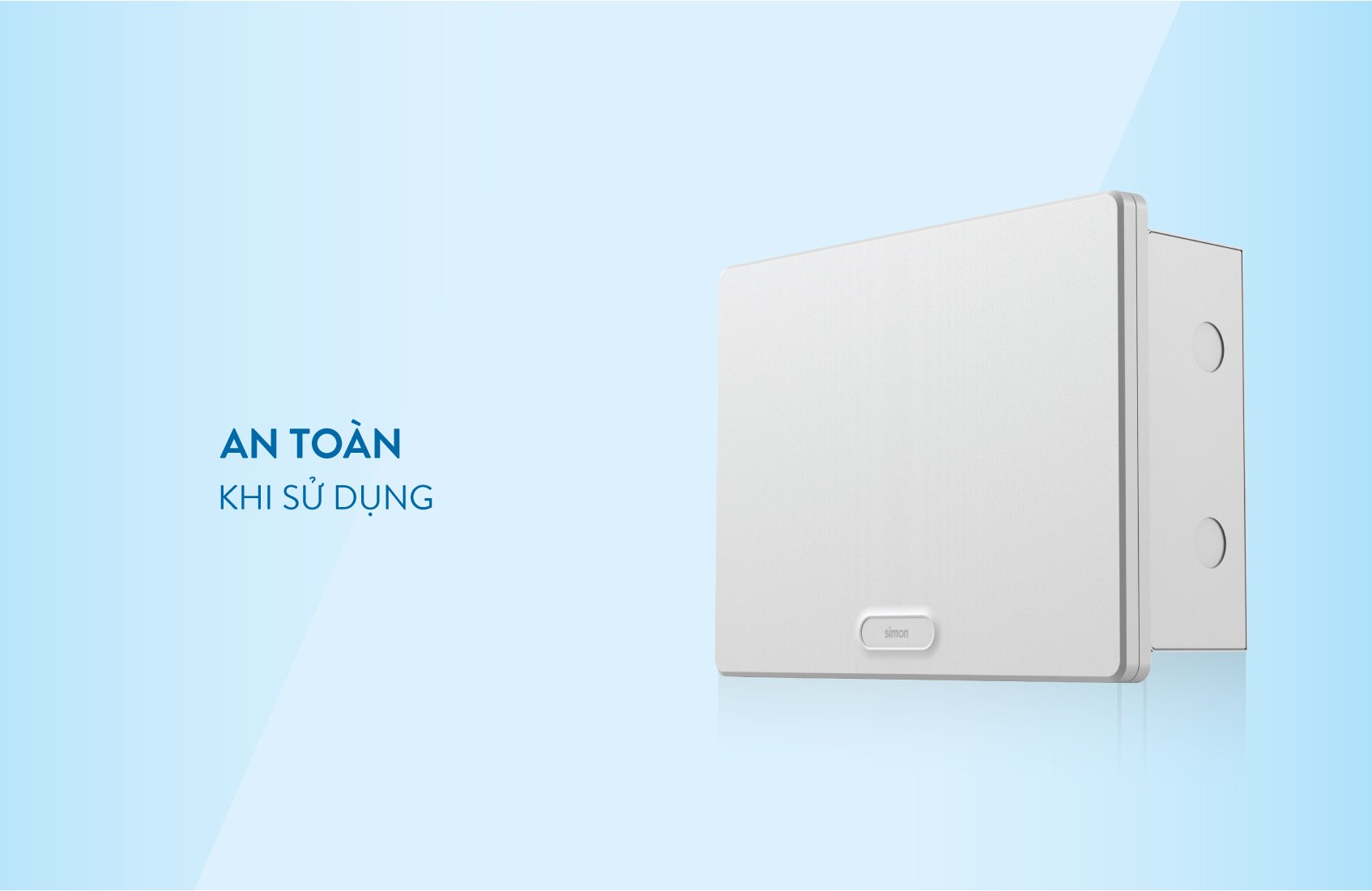 Modern design, elegant, face apomat cabinet Simon use transparent and translucent plastic:
The transparent side is made of PC material, which is fire resistance and easy to see.
The matte surface is made of ABS material, which is not discolored and gives a glossy appearance.
The shell is made of a 1.0mm thick cold-rolled steel plate, the surface is electrostatically sprayed and treated without deformation and oxidation, anti-corrosion.
Plastic parts are made of a fire-resistant material with the limit of 850 degrees. You can easily open the lid while the automatic extinguishing time is less than 5 seconds.
The rack of the rail can be rotated 10 degrees. If the position of the outer cabinet is not suitable, the angle of the frame can be adjusted, which is convenient for installation.
The wiring positions of the cabinet are placed in the insulation, easy to install and prevent electric shock. Each wire terminal is assigned a corresponding core, which facilitates circuit maintenance.
Highly customizable, diverse sizes to suit the needs of using from 4 to 40 modules.
Easy to install for all spaces, used for protection against external influences (such as mechanical ingress of shock, solid materials, etc.) for circuits, switches, sockets and other electrical accessories .
SMX65CS Circruit Breaker Cabinet

Stylish and elegant design: Aptomat cabinet SMX65CS Simple design with pure white color, convenient lid is widely used from houses to public areas. You can choose from one or two-story cabinets (from 12-42 modules), flexible to use for different needs.
Convenient wall installation: The cabinet and lid can be fixed horizontally with screws and latches. Base made of cold-rolled steel plate 1 mm thick, powder coated, durable over time, enhancing the protection of electrical switches.
Safe use: The product is made of safe and high-quality materials. Flame retardant PC plastic housing reduces the risk of disaster. Besides, the lid tightly opens to protect the safety of the area using electricity.
The product meets GB17466 standard for cover of accessories in household electrical installations and repairs and CCC Safety Certification.
SMX65E Circruit Breaker Cabinet

Romantic European-style design with smooth borders, large internal wiring space, unique design and convenient for construction and installation.
Aptomat cabinet SMX65E Can be widely used in apartment buildings, villas, offices/houses, hotels, commercial centers for power distribution.
The product meets the GB17466 standard for the cover of accessories in household electrical installations and repairs.