RCU HOTEL ROOM CONTROL SYSTEM
Resort tourism in Vietnam and around the world is increasingly developing. Therefore, more and more luxury hotels have been born. To meet the high-class services and standards of famous hotel management corporations, Simon has brought the Simon RCU smart hotel room control system. With this solution, it will help minimize labor and operating costs, increase revenue through new experiences for customers.

The Room Control Unit (RCU) will receive signals from the bedside control panel (Bedside), touch screen control (tablet), sensors (motion sensor, door contact) and give signals signal to control the electrical system in the room (LED lights, air conditioners, do not disturb/clean up signals...). The RCU controller allows hotels to effectively manage guest room energy consumption and respond to customer needs, thereby providing better services to increase guest satisfaction. Features that the RCU controller brings:
– Lighting control
– Control the curtains
- Controlling air conditioning
– Built-in housekeeping/Do Not Disturb call
– Contextual control and user-scenario timer.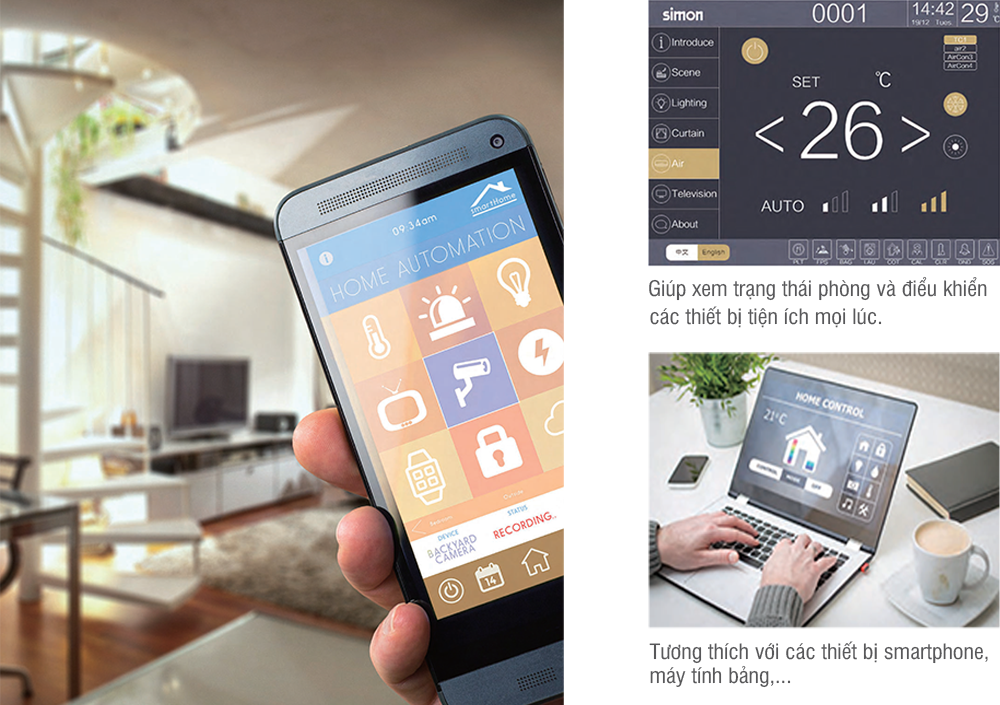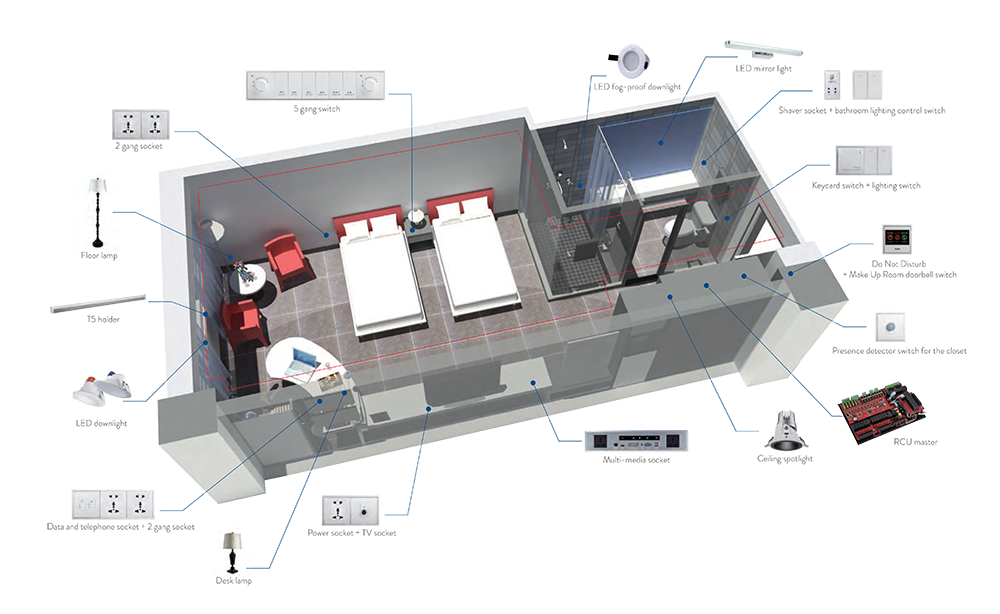 Image: Diagram of the overall solution of the hotel room