On April 15, 2022, General Director of Taxation Cao Anh Tuan signed and promulgated Decision No. 527/QD-TCT on the establishment of a Supervisory Council for the program "Lucky bills" - The program was organized in order to encourage consumers to have the habit of buying goods, using services and getting electronic invoices (e-invoices), thereby protecting consumers' interests to the fullest, with a prize of up to VND 50 million.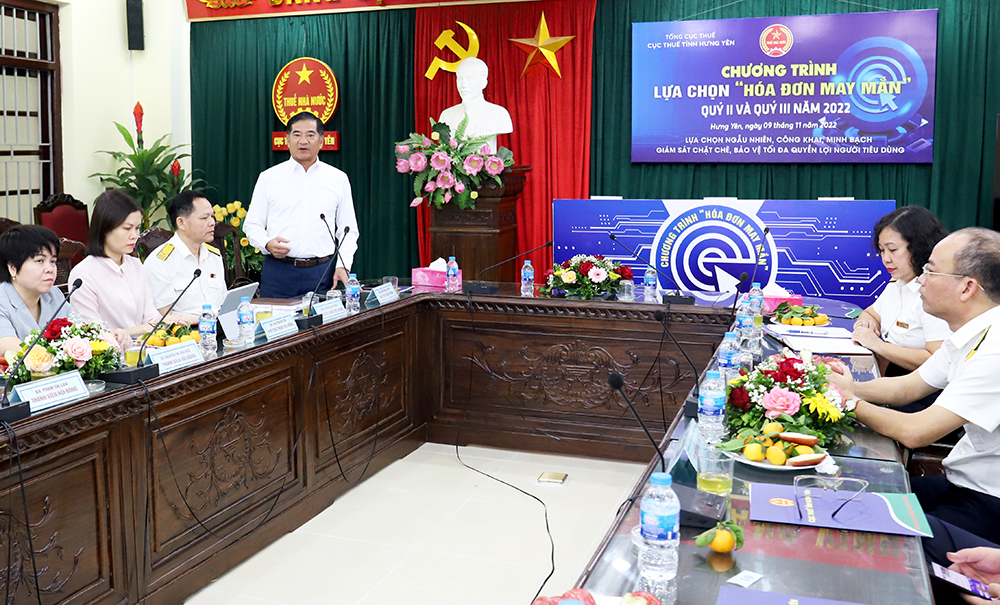 It is a fact that the vast majority of consumers, especially individual consumers, often do not have to account for expenses, so they do not have the habit of taking and keeping invoices. Therefore, through the program "Lucky Bill" Winning prizes, the State has created a mechanism to encourage consumers to form civilized consumption habits, which is to buy goods and get bills. Buying and storing e-invoices will bring benefits to consumers, both ensuring their rights when there is a problem with the goods, and having the opportunity to win prizes worth tens of millions of dong.
Understand the obligations and responsibilities of using e-invoice data, Simon Vietnam has accompanied with its distributors/agents during the past time, with the business spirit on the basis of respect for the law, contributing to the development of the country's economy - society. After 2 periods of dialing the pilot numbers of the Ministry of Finance to select lucky invoices, Simon Vietnam congratulates distributors/Agents who have received prizes from the "Lucky Invoices" program as follows:
01 Second Prize: Congratulations to Dang Trinh Electronics - Electrical Appliances for receiving the prize worth 5,000,000 VND.
Distributors/Agents received Consolation prizes from the program, each prize worth 1,000,000 VND:
Distributor Thanh Phat
Lap Huong Distributor
Trung Trung Electrical Shop
Truong Thanh Mau
Truong Thinh Business Household
Thanh Linh Household Business
Thanh Tinh Store
Distributor Ngoc Nga.
Once again, Simon Vietnam would like to send congratulations to the Distributor/Agent of the company who received the award from the "Lucky Invoice" program. Thank you to the Distributors/Agents who have accompanied Simon Vietnam during the past time, making significant contributions to the development of the Company to the present, as well as contributions to the community, society, and a Vietnam. Men are getting richer and more beautiful. Wishing you good health to the distributors/agents, and with Simon Vietnam to continue on the upcoming journey, receive opportunities and policies that are beneficial to enterprises and business households of the State, to continue to conquer together. new heights, contribute more to society for better development, more value and more meaning.