Home is an important space for everyone. It's not just a place we go to after a hard working day, not just a place to stop when we feel tired. Home is also a place to motivate each of us to move forward, a place for members to share and love. Therefore, decorating the house to become cozy and fresh is always concerned. Simon would like to send to customers the "secret" of choosing colors and decorations for the house to add to the smallest details.
Besides the architecture of the house, color scheme is an extremely important key to shaping the decoration style of your home. The color combination between the walls, floor and ceiling will bring a harmonious whole, bringing a feeling of comfort and relaxation to family members.
White
White is the primary color, with the highest brightness, often dubbed the "national color" because it can be easily used in any space and can be combined with many other colors. When white combines with black, creating contrasting colors, attracting the attention of the viewer. When white combines with blue, creating an ideal space for those who love lightness. For those who love to break out, can combine white with many colors at the same time to express their personality and creativity.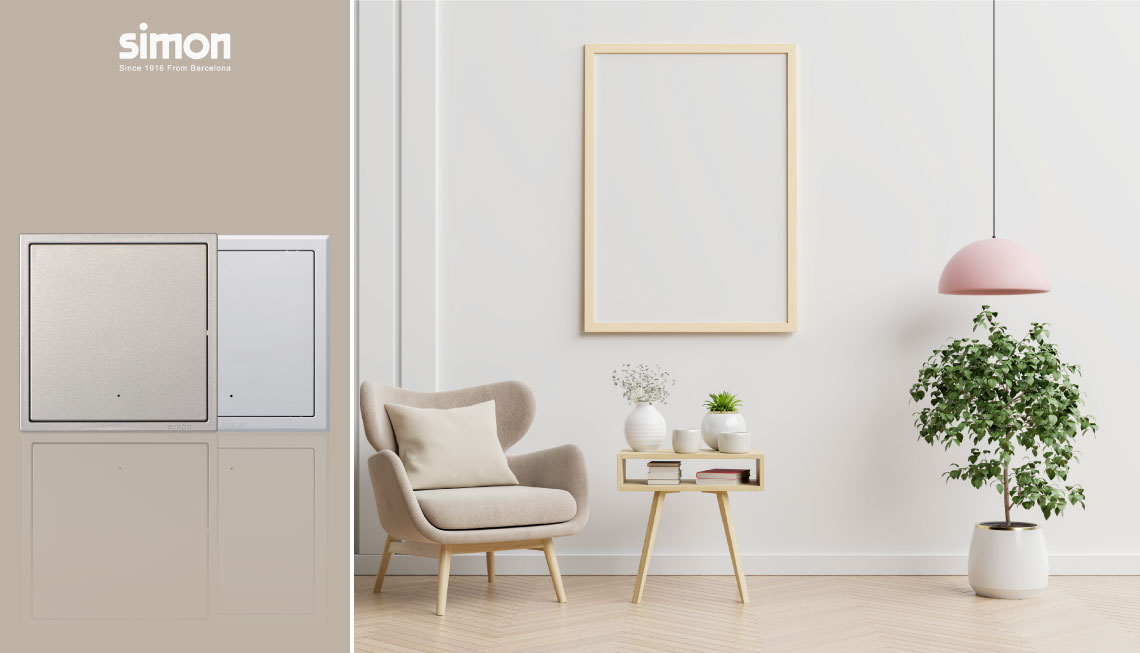 White gives a feeling of purity, simplicity and light, thus making the space appear wider and deeper than other colors.
Gray
Gray is a mix of black and white. Therefore, it is deeper than white but more elegant than black. Gray is considered a versatile and soothing color, with no hue or purity, only luminosity, and is often used as a background color. If in the past, gray was rarely chosen in interior decoration, but today, when Western culture is introduced to Vietnam, gray is favored by its nobility and elegance.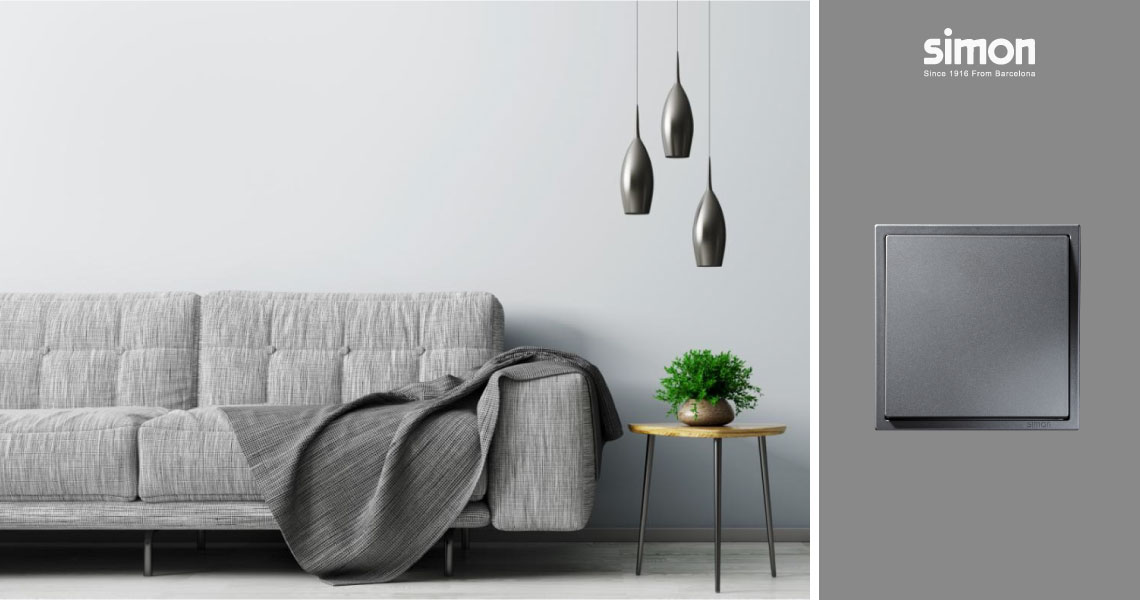 Beige-colored
Beige is considered the "pet" of many designers, because besides purity and lightness, beige is warmer than white while the ability to combine with other colors is not inferior. The elegance, softness of this color gives homeowners a feeling of peace and relaxation.
Besides choosing decorative colors for the house, you should also pay attention to small decorative objects that contribute significantly to the beauty of the space.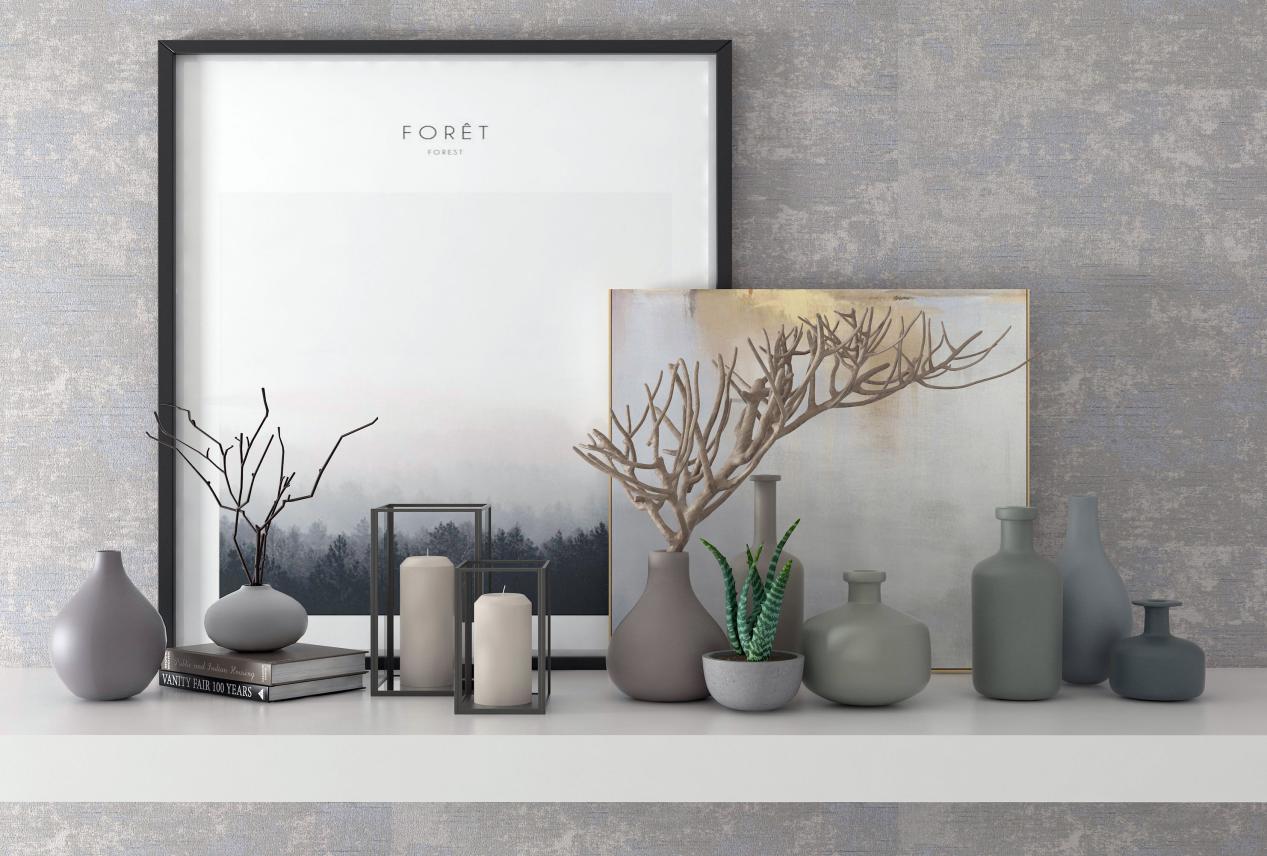 Great things in life can start with small things. Scented candles or essential oils can both help your spirit to relax and soar. Small and beautiful vases, ceramic objects with eye-catching motifs will be the inspiration for all creativity in work and life. Or the "lazy sofa" will help you relax your body, calm down to continue for the road ahead.
One of the other important details, contributing to the overall beauty of a house is the socket switch device. The switch that is not suitable for the home decoration style not only detracts from the beauty of the whole house but also affects the emotions of the owner.
Understanding that, Simon is constantly creating a variety of switches with hundreds of different models and colors that will give you countless choices to match the unique style of each space. Among them, the Simon Series 50 switch series has been strongly impressed by its outstanding values. It is like a "chameleon" when it can create thousands of new experiences for customers through different combinations of many surfaces and materials. The colors of the M6 are inspired by soft pastel colors that are easy to use in spaces with different decoration styles. To learn about Simon's Series 50 switches, please inquire here.
>> See more: 6 things to know when choosing an outlet switch